Do Britney And Jamie-Lynn Spears Speak? Inside Their Feud And Complicated Relationship
28 November 2023, 11:33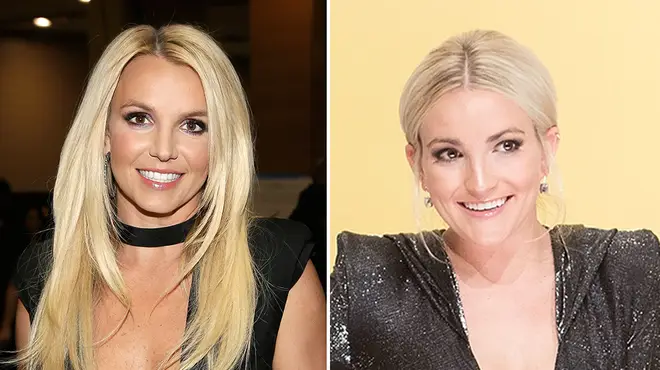 Britney Spears and her relationship with younger sister Jamie Lynn Spears has come under the spotlight once more but are they talking? And what have they said about one another? Here's a look inside their complicated relationship.
Jamie Lynn Spears and Britney Spears have had a strained relationship for years now, with it coming to public attention around the end of Britney's conservatorship in 2021.
With Britney releasing a shocking autobiography and Jamie heading into the I'm A Celebrity jungle, the spotlight on their relationship is back with many looking into Jamie's role in her sister's life and whether they in fact, still talk at all.
In the past, Britney and Jamie Lynn have been trading barbed Instagram captions, and snipes at each other in their respective memoirs for a few years now. Though at times they have said they love and support each other, with the jungle star recently saying that they love each other while talking to her campmates.
Speaking to ITV, Jamie Lynn said: "There is literally every misconception you can have on a person about me so I don't take any of it seriously. But I do think going on I'm A Celebrity will be a nice way for people to see the real me."
But what do we already know about Jamie and the relationship with her sister? Let's explore.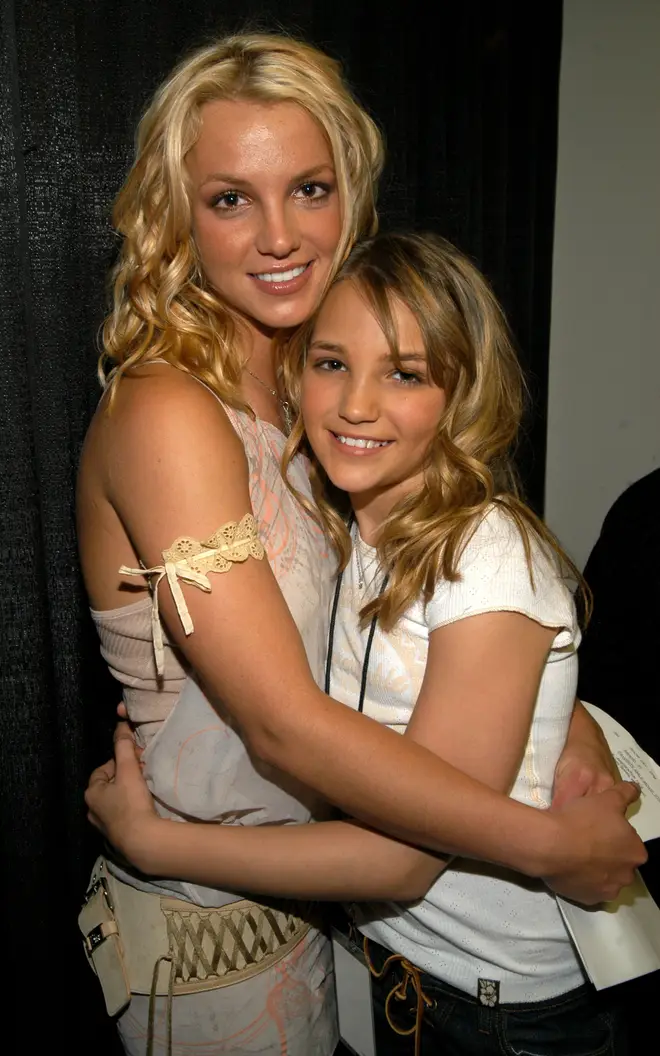 What has Jamie-Lynn Spears said about her sister on I'm A Celebrity?
Remaining totally positive about her big sister, Jamie-Lynn has only said nice things about her older sibling. Admitting she's learnt not to publicly talk about her too much, she did say they are a family that "fight well" but "ultimately" they love one another.
She also admitted she was a cool aunt to Britney's sons and that she spoke with her sister on the phone before she headed into the jungle.
Jamie-Lynn has also spoken of key moments in Britney's career including her MTV awards and the famous Madonna kiss.
Were Britney and Jamie-Lynn Spears close as children?
There's an almost 10 year age gap between Britney and Jamie Lynn which meant the pair didn't spend much time together when they were growing up. Britney was already working and by age 11 she had been cast in the Mickey Mouse Club and by the time Jamie Lynn was seven years old, Britney had her first hit single, 'Baby One More Time.'
But Jamie Lynn was also forging her own career in the entertainment industry - she and Britney would appear together at award ceremonies and Jamie Lynn was cast in the film Crossroads, playing a younger version of her sister. 
Why did Britney and Jamie-Lynn Spears fall out?
No one will ever really know for sure what happened between the two sisters but publicly cracks in their relationship began to show around the time of Britney's conservatorship dispute.
Britney's fans criticised her sister for not speaking up for Britney, to which Jamie Lynn replied she only participated in Britney's life as a loving sister. 
Britney also publicly blasted her sister after Jamie Lynn released her memoir Things I Should Have Said,  in which she spoke about her life in the spotlight which inevitably included what it was like being Britney's sister.
Britney accused her sister of trying to "sell a book at [her] expense" especially when Things I Should Have Said details moments where Britney was described as "out of control." Writing on Instagram, Britney said: "The 2 things that did bother me that my sister said was how my behavior was out of control. She was never around me much 15 years ago at that time .... so why are they even talking about that unless she wants to sell a book at my expense???"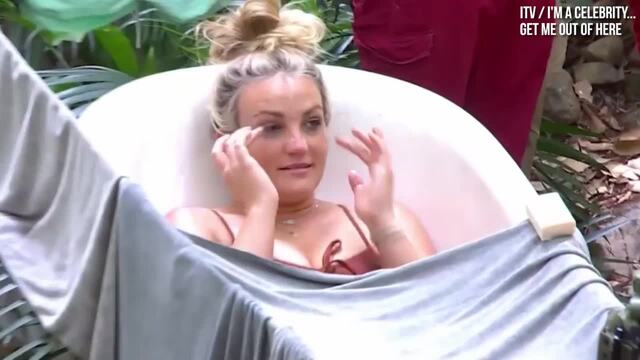 Marvin Humes serenades Jamie-Lynn Spears in the bathtub
What did Jamie-Lynn Spears say about Britney's conservatorship?
Jamie Lynn has been on the receiving end of some very vocal criticism from Britney fans over the years appearing to be unsupportive of her sister during her conservatorship. Some even accused her of profiting from it - something which Jamie Lynn has strenuously denied.
In an interview with Good Morning America she said she took "no steps to be a part" of the conservatorship.
Jamie Lynn has also stressed that she did not make any money from her sister's conservatorship.
What has Britney said about her younger sister Jamie-Lynn?
Again, it can be difficult to know what really goes on behind closed doors, but Britney and Jamie Lynn have often taken to social media to comment about each other, sometimes openly and other times more cryptically.
In her memoir, The Woman In Me, Britney revealed that she does not speak to any of her family, including her sister.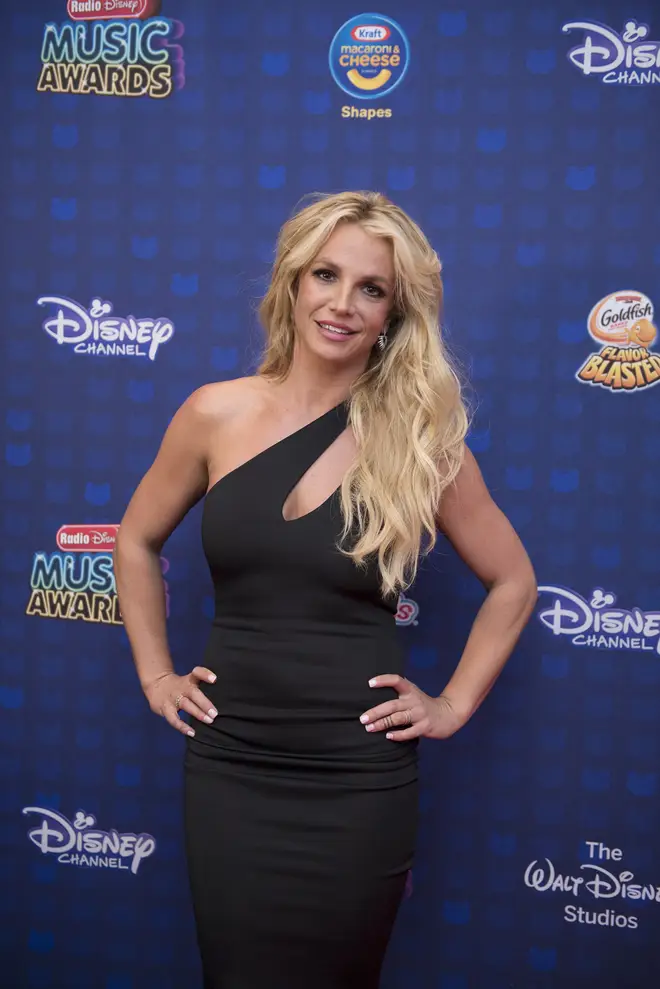 One of the allegations that Britney levied against her sister was that Jamie Lynn was capitalising on her sister's misery. Britney wrote: "As I was fighting the conservatorship and receiving a lot of press attention, she was writing a book capitalising on it. She rushed out salacious stories about me, many of them hurtful and outrageous."
Britney went on to write: "She will always be my sister, and I love her and her beautiful family. I'm working to feel more compassion than anger toward her, and everyone who I feel has wronged me."
Listen live to Capital, and catch up on any shows you missed, on Global Player.