Beyoncé's 'Renaissance' Tour: All The Celeb Appearances So Far
6 September 2023, 12:53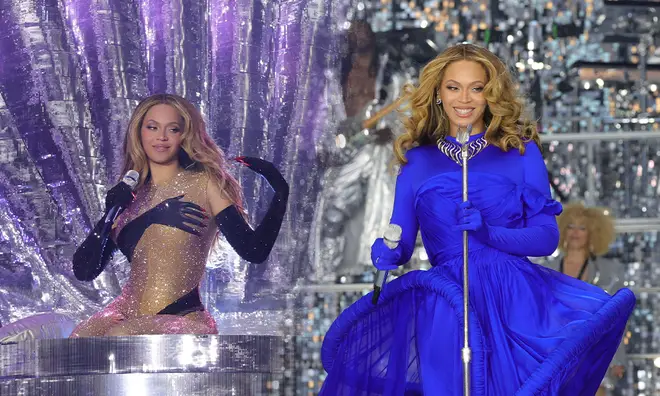 Here are all the celebrities that have attended 'Renaissance' concerts as Beyoncé continues to pull a celebrity crowd on tour.
While on the Renaissance' tour, Beyoncé has been making headlines, she's been turning out looks, and delivering insane vocals and choreo every single night.
So it comes as no surprise that the 'CUFF IT' musician is drawing an A-list crowd at each concert. Her London shows attracted the likes of Dua Lipa, Ariana Grande, Priyanka Chopra and her LA show saw the Kardashians Lizzo, Meghan Markle, Chris Rock and more stars turn up to celebrate Bey's birthday.
And we just have to mention that the star's daughter (and Grammy award winner) Blue Ivy has not only attended the shows but she's performed on stage with her mum – multiple times!
Bey's Paris show also pulled the celebrity crowd; Selena Gomez and Megan Thee Stallion were two of many to show up in support of the hit-maker.
Here are all the famous faces spotted in that awfully full VIP section at Beyoncé's 'Renaissance' concerts...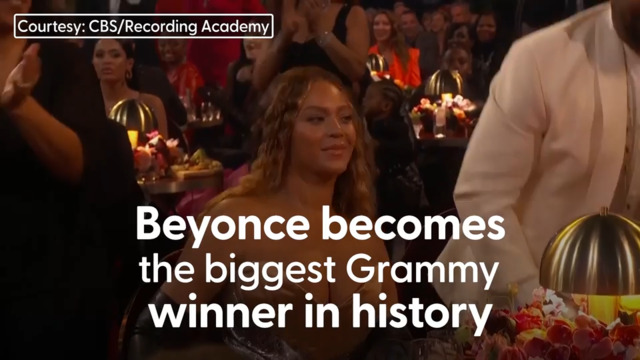 Beyonce becomes the biggest Grammy winner in history
Beyoncé's birthday concert was a star-studded affair
You're not even ready for the star-studded guest list who turned up for Bey's birthday...
Lizzo, Katy Perry, Chris Rock, Winnie Harlow, Natalia Bryant, Zendaya, Tom Holland, Toshe Phillips, Keke Palmer, Kerry Washington, Meghan Markle, Kelly Rowland, Kris Jenner, Kim and Khloé Kardashian, North West and Penelope Disick were just some of the celebs who were spotted in the VIP sections of the LA show.
Kylie Jenner and Timothée Chalamet very nearly stole the limelight too, by going public with their relationship at the concert. More on that below though!
If that wasn't star-studded enough, Kendrick Lamar and actual Diana Ross joined Bey on stage during the show!
Keke Palmer had so much fun at Beyoncé's Birthday concert
Keke filmed her response to seeing Diana Ross join Bey on stage, losing her cool as the icon serenaded the Queen Bey with Happy Birthday.
"Beyonce knows she's that girl," Keke wrote on Instagram.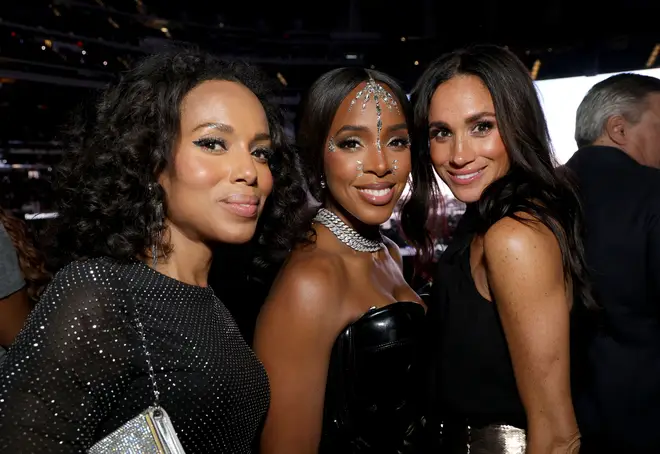 Kelly Rowland, Meghan Markle and Kerry Washington partied together
A-listers Kelly Rowland, Meghan Markle and Kerry Washington partied together at Bey's birthday concert in LA and were pictured together with matching silver accessories for the special occasion.
Meghan was also joined by her husband Prince Harry for the night out.
Kylie Jenner and Timothée Chalamet make their couple debut at Beyoncé's 'Renaissance' concert
Joined by Kylie's famous family, Kylie and Timothée made their first public appearance together at Bey's 'Renaissance' concert and they couldn't keep their hands off each other!
Kendall Jenner was also seen partying with the couple, as well as Khloé and Kim Kardashian and their mum called Kris Jenner. They also brought along Kim's daughter North West and Kourtney's daughter Penelope.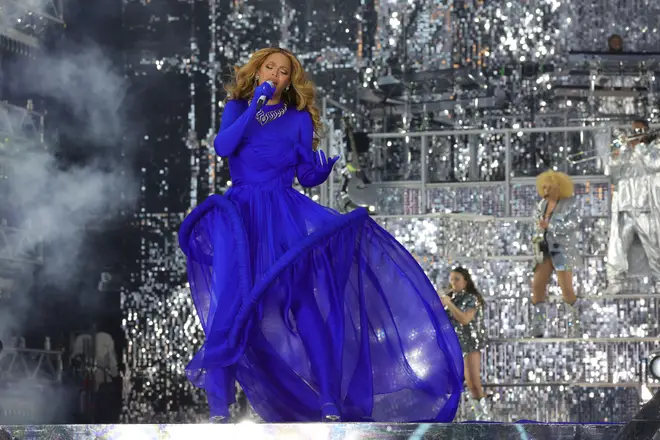 Tom Holland and Zendaya were loved up at Bey's concert
Imagine going to Beyoncé concert and then witnessing none other than Tom Holland and Zendaya serenading each other in the crowd – some people just win!
The co-stars-turned-partners were spotted at 'CUFF IT' singer's Warsaw concert and they looked absolutely smitten during what it quite possible the ultimate date night.
A video of Tom and Zendaya has been going viral online showing the loved-up duo passionately singing along to 'Love On Top' all whilst locking eyes with one another.
They attended the concert for a second time in LA, for Bey's birthday show.
Ariana Grande
Ariana was spotted having the time of her life at Beyoncé's concert on 4th June, dancing the night away in a bright pink outfit not too dissimilar from something Glinda the Good would wear in Wicked – which Ari is currently filming for in London.
She went viral the night of the show after TikTok creator Max Balegde spotted her backstage and filmed his hilarious reaction to bumping into her.
Priyanka Chopra and Daniel Kaluuya
On 3rd June Hollywood stars Priyanka Chopra and Daniel Kaluuya were seen in the VIP section of Bey's show, with Priyanka fully letting her fangirl out – as she should – for 'Love On Top' while the Get Out actor looked too cool vibing to Bey's vocals.
Bey's husband Jay-Z was metres away from the stars, lovingly supporting his wife from the crowd for the millionth time and having the best night ever whilst doing so.
Leonardo DiCaprio
That's right, the one and only Leo was spotted at Beyoncé's concert on Monday 29th May!
He kept low-key with a cap and face mask, but that didn't stop fans from spotting him.
Dua Lipa
Beyoncé has five nights lined up at Tottenham Hotspur Stadium in London and on the first she had none other then pop star Dua Lipa attend!
The 'Levitating' songstress sent concertgoers into a frenzy when she showed up in the VIP section and was even spotted hitting up the champagne bar and chatting to supermodel Naoimi Campbell.
Jay-Z, Blue Ivy, Rumi and Sir support Beyoncé
The 'Renaissance' tour officially became a family show when all three of Beyoncé's children showed up in support of their seriously talented mother.
Blue Ivy Carter, 11, wowed audiences in Paris when she took to the stage to smash the choreography alongside her mum – Bey must have been so proud!
Jay-Z and Beyoncé's twins Rumi and Sir, both 5, were also in attendance and it seemed they were starstruck to see their older sister perform to a crowd of 80,000 people.
A fan video even shows Rumi holding up a sign for her sis that read: "We love you Blue."
Rumi Carter and a friend supporting Blue Ivy as she performed on stage yesterday with Beyoncé is the CUTEST thing 😍❤️ pic.twitter.com/PTShrxFfTC

— B E Y N A T I O N 2.0 (@beynation444) May 27, 2023
Megan Thee Stallion
It's a well-known fact that Megan Thee Stallion is a member of the BeyHive so, of course, she had to see the Queen live on her sixth world tour to date.
The rapper was seen dancing along in the crowd to all of the 'Renaissance' bops and she was even spotted having a blast with none other than Jay-Z.
Selena Gomez
Selena rocked up to see Queen Bey in none other than the City of Love, she looked effortlessly chic in a near-floor-length black leather trench coat.
Her trip to the tour wasn't without controversy with footage going viral of the star seemingly responding to a security guard being strict with fans approaching her, however the video is unclear.
Kylie and Kris Jenner
Kylie Jenner took her entourage as well as momager Kris Jenner to see Beyoncé's star-studded Paris show and it looks like everyone's both had the time of their lives!
The make-up mogul even shared an Insta dump from the musical night and it's safe to say we're all feeling a little jealous.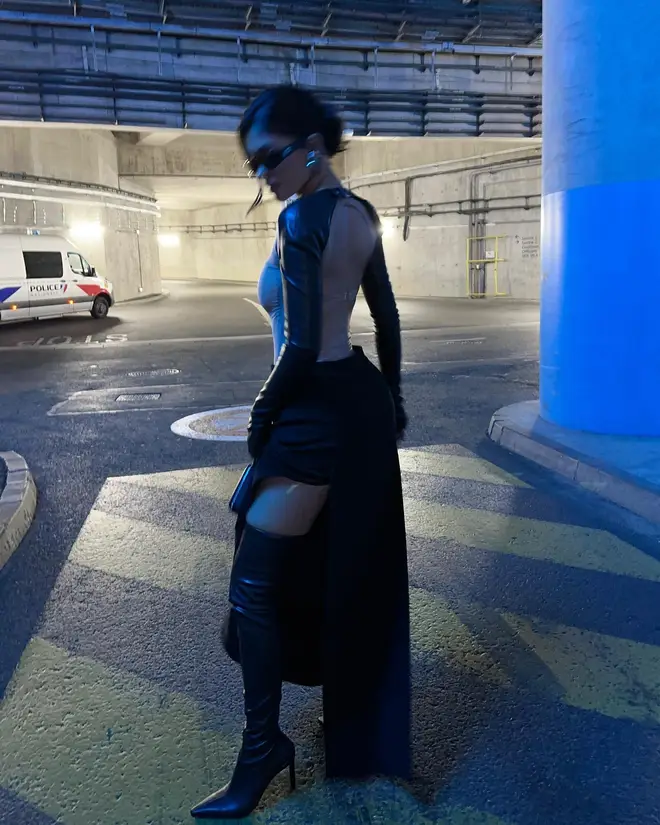 Listen live to Capital, and catch up on any shows you missed, on Global Player.