From Guetta To Little Mix - Relive Night One Of Capital's Jingle Bell Ball With Coca-Cola
6 December 2015, 11:09 | Updated: 30 March 2016, 13:50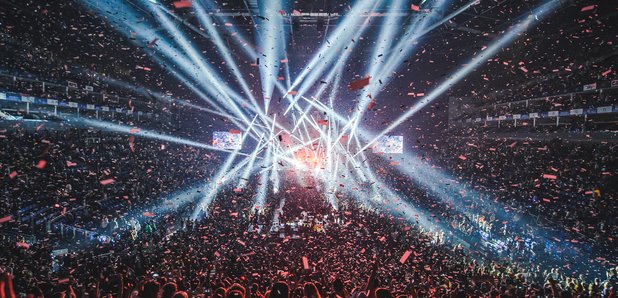 Night one of our 2015 show saw some HUGE performances from stars like Coldplay, Jason Derulo & more.
So that's a wrap on night one of Capital's Jingle Bell Ball With Coca-Cola and London's The O2 played host so some of the BEST performances of the year, with our incredible line-up bringing EVERYTHING they had to that stage.
From Coldplay's stellar opening set to a BIG surprise from Little Mix, relive all the highlights from the evening below:
Our #CapitalJBB was launched by one of the biggest bands on the planet - when Coldplay arrived to kickstart the evening - amped up and ready to showcase their best songs as well as their latest hit single 'Adventure Of A Lifetime'.
What a fantastic #CapitalJBB weekend. Hope you enjoyed it as much as we did! https://t.co/Kx7jnCmd7q

— Coca-Cola GB (@CocaCola_GB) December 7, 2015
If you were there for the band's set - or have caught up with it online since - you'll have seen just how much passion Chris Martin and the rest of the group put into their showing.
Whether it was showcasing their new material or busting our fan-favourites like 'Clocks', 'Viva La Vida' or the hauntingly beautiful 'Fix You', Coldplay set the tone for the night.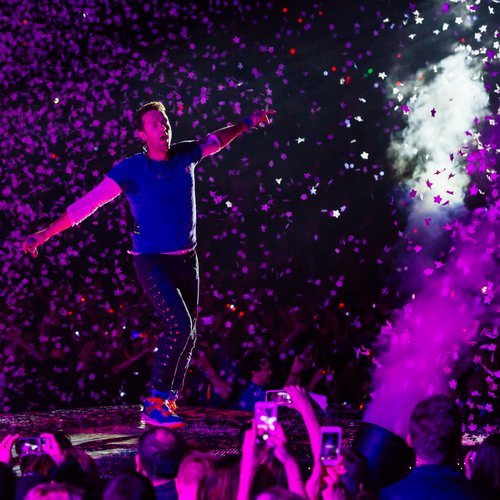 Picture: Richard Johnson
Next up was a BIG change of pace as Jason Derulo made sure the WHOLE arena was in the mood to party with a set of hits geared towards getting the 16,000 strong crowd up and moving.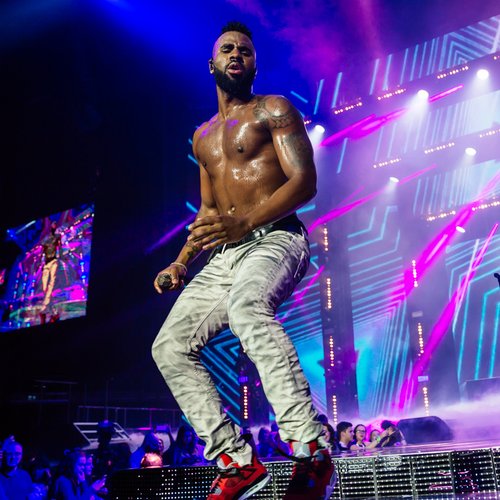 Picture: Gobinder Jhitta
He made sure to include ALL the big ones - from 'Watcha Say' to 'Talk Dirty' and of COURSE his recent Vodafone Big Top 40 hit 'Want To Want Me'. And yes... he ripped off that shirt, don't worry!
It was time next for one of the UK's BIGGEST recent chart anthems when Katy B and Tinie Tempah got amped up and headed out to the #CapitalJBB stage to bring 'Turn The Music Louder' to the masses.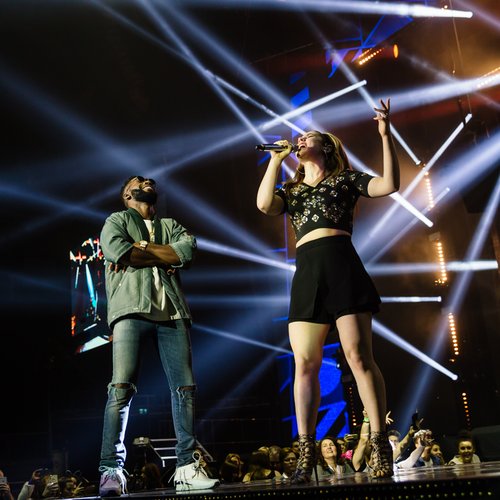 Picture: Gobinder Jhitta
And then it was time for one of the night's FIRST surprises, when Tinie announced he was only supposed to play one song but couldn't resist sticking around for another... inviting fellow performer Jess Glynne out to sing 'Not Letting Go' with him. Cue HUGE cheers from the crowd... they loved EVERY minute of it.
After Tinie left the stage it was time for Years & Years to bring even MORE chart anthems to our stage, when they showcased ALL their big singles from debut album 'Communion'.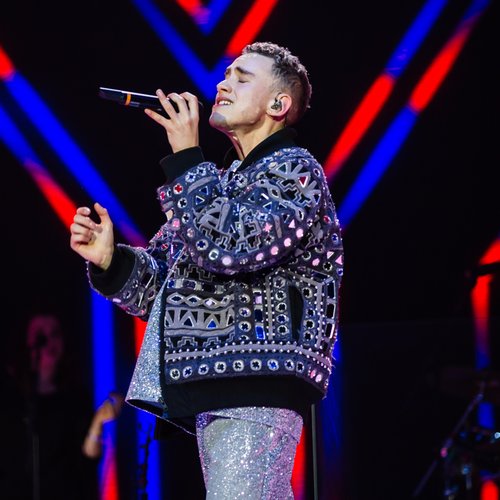 Picture: Gobinder Jhitta
They powered through hits like 'Shine' and 'King' before surprising us with the most INCREDIBLE pop classic cover... taking on Britney Spears' 'Toxic'. This was AMAZING!
Nathan Sykes was the next act to take to the #CapitalJBB stage and he was ready to blow the arena AWAY with his jaw-dropping voice... and boy did Nathan deliver!
The UK solo star kicked off with the up-beat 'Kiss Me Quick' - showing off some moves at the same time - before he took things all festive with a cover of 'White Christmas', filling the arena with lit up smartphones to add to the atmosphere.
For his final track Nathan made sure to leave a lasting impression on the 16,000 fans by taking to a grand piano and belting out his latest single 'Over And Over Again'.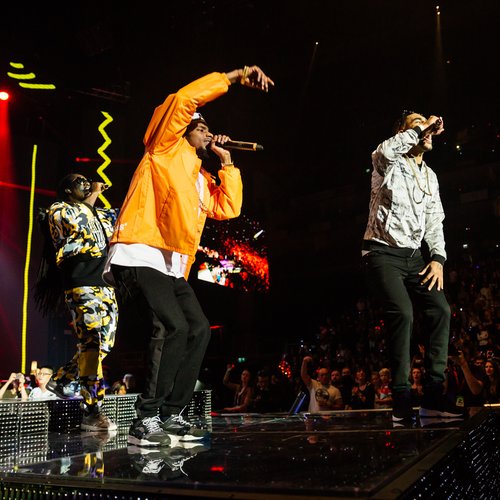 Picture: Gobinder Jhitta
WSTRN rocked up for their #CapitalJBB debut to bring chart anthem 'In2' to the fans, before Fleur East got fired up and into the party vibe with her debut track 'Sax'.
She'd already joined Tinie on stage earlier in the night but it was Jess Glynne's main set that really blew everyone away when she brought along ALL the number ones to entertain the fans.
From 'Don't Be So Hard On Yourself' to 'Real Love' and 'Hold My Hand'... this set was all killer no filler.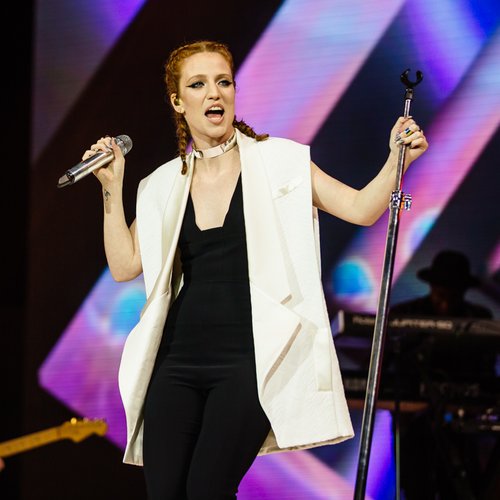 Picture: Gobinder Jhitta
By the time Little Mix took to the stage the fans could NOT get enough, and the ladies got some of the BIGGEST cheers of the night as they put on an energetic performance of tracks like 'Wings', 'Move' and, of course 'Black Magic'!
But in the NEXT big surprise of the night the ladies confirmed 'Secret Love Song' as their new single... before introducing Jason Derulo on stage for an INCREDIBLE duet of the new track. The #Mixers went CRAZY.
For the final performance of night one of Capital's Jingle Bell Ball With Coca-Cola David Guetta pretty much blew the ROOF of London's The O2, bringing hit after hit with a spectacular DJ set to bring the party to a close that could only be described with one word... EPIC!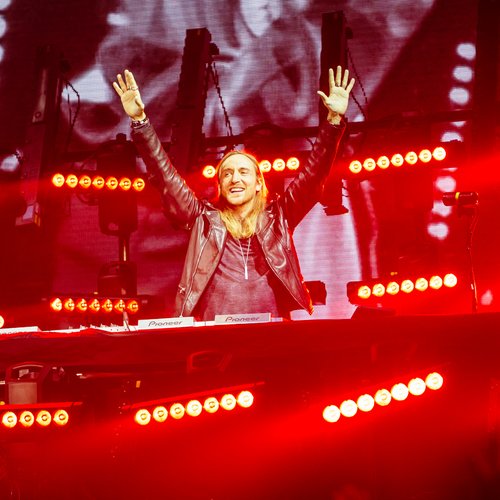 Picture: Richard Johnson
Check out the FULL setlist from night one of Capital's Jingle Bell Ball With Coca-Cola below:
Coldplay
'Adventure Of A Lifetime'
Jason Derulo
Tinie Tempah & Katy B
You may also like...