Capital FM Jingle Bell Ball 2013 Night Two: Fans Tweet Excitement Ahead Of The Show
8 December 2013, 17:37 | Updated: 30 March 2016, 13:50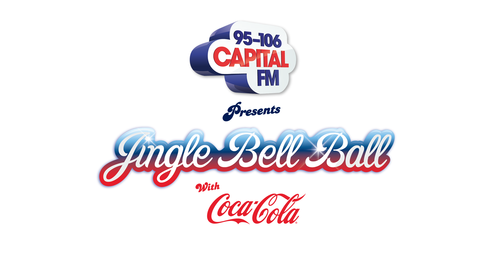 Fans across Twitter have been tweeting and posting about tonight's HUGE event at the O2 Arena...
The final night of the Capital FM Jingle Bell Ball 2013 kicks off this evening (8th December) and fans across Twitter have been sharing their excitement using the hashtag #CapitalJBB.
With massive worldwide acts like Jessie J, Lady Gaga, Dizzee Rascal and Jason Derulo all set to take to the O2 Arena stage in London tonight to close off this year's event, anticipation has never been higher for what the stars will do.
See some of the best tweets about tonight's Jingle Bell Ball show from fans across Twitter below:
*Aaaaand breathe* Just enough time to get your photo taken before doors open!
Ready for @ladygaga can't wait!!!! #CapitalJBB pic.twitter.com/8OIfqK0YY2

— jenny (@Miss_minaj91) December 8, 2013
You can never have too many exclamation marks as far as the Jingle Bell Ball's concerned.
@CapitalOfficial IM SO FREAKING EXCITED!!!!!!!! #CapitalJBB

— bex s (@beccccaaaaboo) December 8, 2013
Ticked off the Christmas list, more like! We'll let you into a secret: The Vamps are sounding pretty good so far!
Can't believe I'm actually seeing @TheVampsband today!!! 1 thing ticked off my bucket list @CapitalOfficial #CapitalJBB

— Nelle (@ebells95) December 8, 2013
It's not Christmas until you've seen it… #holidaysarecoming
At the 02 for the #CapitalJBB & look what's here!!! :) #holidaysarecoming pic.twitter.com/841n8HeenQ

— Sarah (@Serawrrn) December 8, 2013
*Sings* Jason Deruuuuuulo! #CantWait #TalkDirtyToMe
Waiting for @CapitalOfficial's Jingle Bell Ball to start!!!! So excited to see @DizzeeRascal and @jasonderulo tonight! #O2 #CapitalJBB

— Natalie Hilton (@NatHilton) December 8, 2013
Make sure you keep it Capital for all the latest Jingle Bell Ball news. You can also see all the action from the Capital Jingle Bell Ball 2013, with Coca-Cola, on Capital TV (Sky 388 / Freesat 517).