Don't Miss A Second Of The #CapitalJBB - Here's How To Watch And Get Involved With Our Huge Party!
8 December 2017, 10:09 | Updated: 10 December 2017, 17:31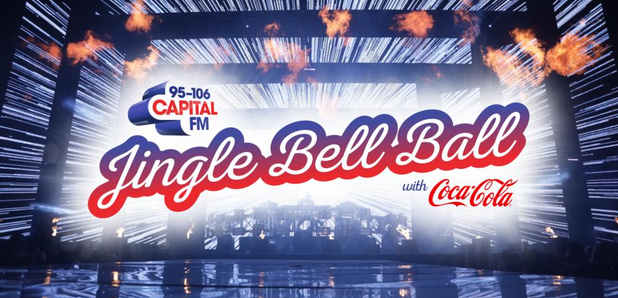 You do NOT wanna miss this.
In the words of Noddy Holder, IT'S CHRISTMAS! Which means the #CapitalJBB is also here, hitting The O2 very soon.
Tickets sold out real quick, and while we were giving them out to a few lucky listeners, not all of you could make it, but... DON'T WORRY. You can catch all of the action here.
> Here's EVERYTHING You Need To Know And See About #CapitalJBB
Listen To The #CapitalJBB
We've got some of the biggest stars in the world joining us backstage and performing live on the stage at The O2, so we're going to broadcast live from down there. For all of the non-stop action and biggest tunes, you can download our app now, and catch it all.
Check out the schedule from down at The O2 now:
9AM - 12PM... Rob Howard
12PM - 4PM... Aimee Vivian
4PM - 7PM... Ant Payne and Vick Hope
7PM - 11PM... The Bassman
Follow The Action Right Here
We've been let loose backstage with cameras, microphones and everything else between, to bring you all of the gossip from this year's Capital's Jingle Bell Ball with Coca-Cola. Make sure you check back here for videos from the interviews, and all of the stars' live performances.
Get Social
Whether you're heading down to The O2 or just watching it from your living room, you can check out all of the goings-on from the #CapitalJBB on social media. We'll be posting all of the latest action on Facebook, Twitter, Instagram and Snapchat.
And the best part? If you head over to Twitter and use #CapitalJBB, you get an exclusive, adorable festive emoji pop up. You're welcome for the heads up...
Watch The Best Moments On Capital TV
Will Manning's going to be hosting his very own show on Capital TV this year, on Sky channel 388 and Freesat 507. He's going to be catching up with the Ballers backstage, and getting up to all-sorts with them, before and after their incredible performances.