The 9 Most Instagrammed Moments From 2014's #CapitalJBB
29 October 2015, 17:11 | Updated: 30 March 2016, 13:50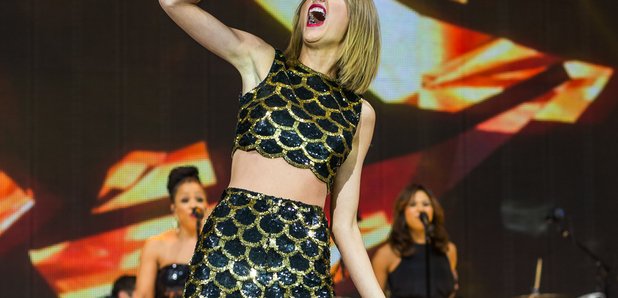 Calum Hood looking about as cool as you can possibly get, Danny O'Donoghue's accent challenge and Taylor's legs - they've all the made the grade!
Capital's Jingle Bell Ball with Coca-Cola is back for another year, and this time we're getting you closer to the stars this Christmas!
It's safe to say last year's Jingle Bell threw out some pretty special snaps. Whether it was 16,000 people absolutely losing it to Take That or the backstage moment where Ryan Tedder interrupted Olly Murs' live radio interview, they were all contenders
But here are the absolute creme de la creme when it comes to Instagrammed moments from 2014's Jingle Bell Ball.
1. The Vamps opened night 1, and Brad had such a sassy attitude, we were digging it.
2. Capital's Roman Kemp managed to secure Danny from the The Script for an incredible accent challenge.
3. Ella Henderson's performance was, without a doubt, a stand-out moment from the weekend.
4. You can always rely on Olly Murs to bring a full show - and that he did.
5. We'd pay a lot of money to know what was going through Calum's head then.
6. Jessie J's air-guitar was better than yours could ever be, and don't even try to prove us wrong.
7. Soz Brad, it just had to be done, ok?
8. Danny gave the stage security a headache by deciding to jump into the crowd.
9. Try telling us we didn't save the best 'til last ;)
You May Also Like...