People Are Roasting Zayn For His New "Rat Tail" Head Tattoo
17 March 2018, 09:35 | Updated: 13 June 2018, 13:21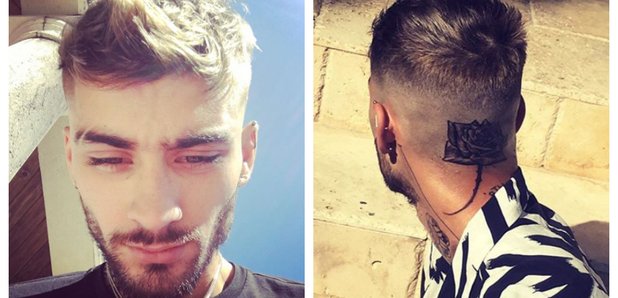 Zayn, you OK hun?
Let's be honest, Zayn's not the best when it comes to choosing tattoo designs and he's new ink is no different.
On Tuesday, the former One Directioner revealed that he had split up from his model girlfriend of over two years, Gigi Hadid, so we're guessing this is his way of getting over the pain, by going through even more pain.
Whatever works for you, babes.
The new questionable design is on the back of his head, and it looks like a decent enough rose, however the stem of the rose is what's got people talking because it does look like a tail. Soz, Zayn.
One fan wrote: "Do you really tattoo on a rat's tail?" while another said: "For real thought that was a rat tail."
And it looks like the 'Pillow Talk' singer's fans are over all the tat fails now as a number of fans begged him in the comments, "please no more tattoos."
Yeah, it doesn't look like he's listening as his following Insta post was of him getting ANOTHER design on his neck.
This is not the first or second time that Zayn's got some ink that he probably regrets. When he was dating Perrie Edwards he got a big tattoo of her face on his arm before awkwardly covering it up after they split.
Of course, he didn't learn his lesson and recently got a tattoo of Gigi's eye across his chest. Now that they've split, we're expecting him to get that covered in 5…4…3…2…1.
Here's a throwback to that time Zayn spoke to us about pillow talk ;)...