Nothing Can Prepare You For Zayn's High Note That He Knocked Out At Last Night's iHeart Radio Awards
4 April 2016, 12:58 | Updated: 13 June 2018, 13:21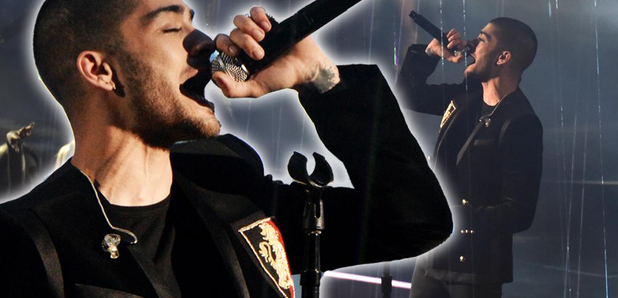 Once again Zayn's proven that he is just the absolute KING of hitting them high notes. We just weren't ready for his performance last night...
THIS IS TALENT THIS IS VOCAL ABILITY THIS IS ZAYN pic.twitter.com/XDWAPp43bd

— ZAYN Is God MALIK (@zayntheist) April 4, 2016
We mean, from this picture alone you just KNOW it was going to be good
So Zayn performed Like I Would again and this pic alone lets me know he did a mad af high note. Can't wait to see pic.twitter.com/nECoAGiPC7

— nabeelah (@emphaticzayn) April 4, 2016
And El Maliko's voice has actually caused some people to lose their hair
ZAYN GOT ME BALD WITH THAT HIGH NOTE!!!!pic.twitter.com/GabWnPiYwU

— MIND OF MINE (@ZoloZaynZquaad) April 4, 2016
It wasn't just the note; the face wasn't too bad either
but when zayn tilted his head back to hit that high note at the end and his jawline pic.twitter.com/unaOsYmfex

— allie (@zirryviews) April 4, 2016
And let's all take a moment to think of poor Jasmine now resting up above
ZAYN'S HIGH NOTE HAS SENT ME TO HEAVEN

— Jasmine (@sacredzjm) April 4, 2016
Look, it was just faultless alright?
zayn's iheart performance evaluation:
10/10 vocals
10/10 lighting and special effects
10/10 head tilt while hitting high note
10/10 outfit

— dane (@dilutedzjm) April 4, 2016