People Think Zayn Malik and Gigi Hadid's Vogue Photoshoot Has Leaked And The Pictures Are Unreal
5 April 2016, 14:06 | Updated: 13 June 2018, 13:21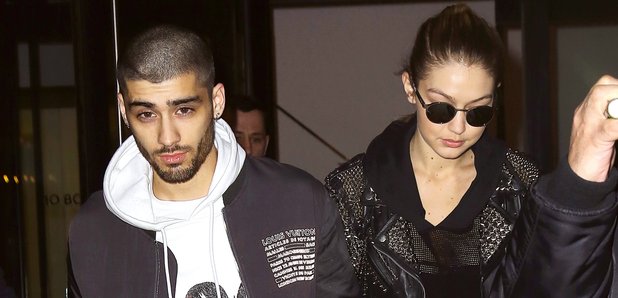 As if Zigi wanted to get anymore bloody perfect, they go and do a photoshoot with Vogue that looks almost too good to be true.
Zayn and Gigi in an upcoming Vogue photoshoot pic.twitter.com/lYRDSqoFbN

— 1D Updates (@1DBreakUpdates) April 4, 2016
What d'ya reckon? Either way, the pics are pretty damn cute right?
Zayn and Gigi for Vogue. pic.twitter.com/4yqHXp9xOe

— Z (@postzaynpic) April 5, 2016
We're all agreed, they're just seriously hot ok
ZAYN AND GIGI'S PHOTOSHOOT FOR VOGUE MAGAZINE IS SOOOOOO FREAKING HOT

— Thanatos (@ZlayKingMalik) April 5, 2016
Some people find them almost a bit too much
"zayn and gigi vogue photoshoot" pic.twitter.com/2gxjJUXPPI

— al (@awfools) April 5, 2016
And they're demanding the HQs
When do we get the HQs of Zayn and Gigi from the Vogue shoot? I need to know. It's for a school project. I'm studying Zayn

— Janvi (@itsjanvi) April 4, 2016
But for now the previews will just have to do
I honestly can't wait for Gigi and Zayn's Vogue pictures!!!! I'm already loving the blur ones

— belle (@slaygihadid) April 5, 2016
It's also worth mentioning there's been a few people doubting them
Gigi and zayn pics DOSENT LOOK REAL
ITS LOOK LIKE IT WAS PHOTOSHOPPED BY THE FANDOM SRSLY

— 엿 먹어 (@hesftsone) April 4, 2016