Gigi Hadid's Come Under Fire After Making This Rather Embarrassing Mistake About Zayn
14 October 2016, 11:32 | Updated: 13 June 2018, 13:21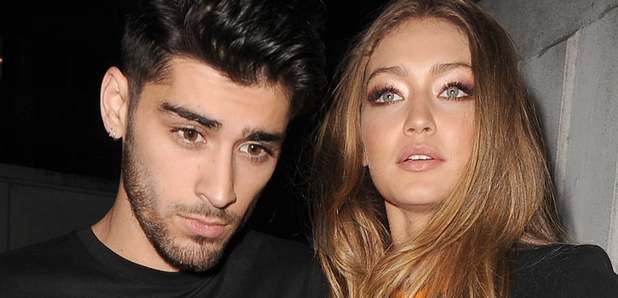 They've been dating for a year now, so you'd think Gigi would know this fact...
When you've been dating someone for 12 months, you would hope you know them pretty well, right?
You may not have been together for 25 years and shared half your lives together, but you should really know the main things about your other half.
Well in a recent interview with Gulf Magazine, Gigi Hadid made a claim about Zayn that was wildly incorrect and no one can deal with it.
Talking about her own heritage, Gigi was quoted as saying, "When someone comes up to me and they tell me, 'I'm Palestinian' and we make a connection, it's beautiful."
Picture: PA
But then she drops the bombshell that has caused such a huge reaction online...
"My boyfriend is also half-Middle-Eastern. It's just a connection that you make that's really cool. It's hard to explain but you feel like you're amongst [your] people."
Hang on Gigi.
Did you just say that your boyfriend aka Zayn Malik is half-Middle Eastern?
Well it looks like you'll have to explain that 'connection' in some other way as Zayn's heritage is definitelty not half Middle-Eastern.
Zayn's mum is English with Irish heritage and Zayn's dad is British Pakistani, plus the singer grew up in Bradford, so we're not spotting the Middle Eastern link here.
Pakistan is very much in Asia, not the Middle East, so considering that Gigi is "half Middle-Eastern" herself, we're pretty surprised she'd make this error.
Fans have been very vocal about Gigi's embarrassing mistake...
Gigi Hadid said Zayn was half Middle Eastern.
GURL PAKISTAN IS A SOUTH ASAIN COUNTRY.
LEARN YA GEOGRAPHY

— Baelal Haque (@BasicBilal) October 13, 2016
Gigi said zayn was half middle eastern...Pakistan is in South Asia...How is zayn dating someone who doesnt even care abt his identity lmk

— dukh sukh (@mairanotmaria2) October 13, 2016
gigi called zayn "half middle-eastern", she thinks pakistan is in the middle east like please educate this girl

— ☾ (@wxldfirelarry) October 13, 2016
I want to see gigi's middle eastern boyfriend she never showed us tho

— ️️️️️ (@niazartkid) October 12, 2016
Gigi: 'My boyfriend is also half Middle Eastern'
Us: haha ummmm no he's not pic.twitter.com/Gkq7l6nC02

— Larry Queen (@Larrys_life3108) October 12, 2016
zayn said he likes gigi because she's intelligent but she called him "half middle eastern" so.... pic.twitter.com/Jsiz8STekR

— kayden (@cuteziamlove) October 11, 2016
lmao gigi hadid really said zayn was middle eastern how are you dating someone and you don't even know their ethnicity/race?

— (@paradisel0vexo) October 11, 2016
We're guessing Gigi's Geography teacher is cringing right about now!
You may also like...