Shawn Mendes Details His Powerful Relationship With 'Genius' Transgender Producer
6 April 2018, 11:50
The pair have worked on countless hits together over the last few years and Shawn's finally spoken out about why working with Teddy Geiger through her transition is so powerful.
From 'Stitches' to 'Mercy' via 'There's Nothing Holdin Me Back', Shawn Mendes and his trusted go-to producer Teddy Geiger have created some of the biggest pop hits of this decade together.
Teddy revealed that she was transitioning from male to female in late 2017 and Shawn has now opened up about what his experience was like getting used to using new pronouns, how supporting Teddy on her journey helped inspire him and more.
> 8 Moments In Shawn Mendes & Camila Cabello's Relationship That True Fans Will Never Forget
Speaking about their working relationship in an interview with Beats 1, Shawn explained, "If that was any other person it was like 'my head's exploding, I'm getting out of this room'. The fact that she was able to take everything I was saying and just digest it all and make it all me, is genius."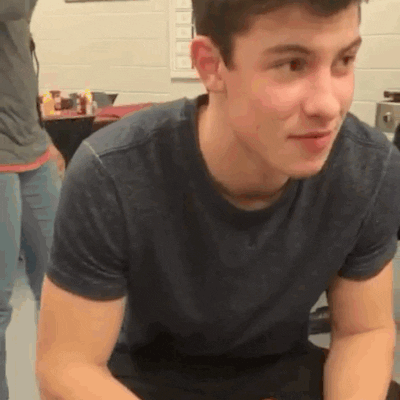 GIF: Giphy
Talking about Teddy's transition, Shawn revealed, "We were in the studio the night she announced it. It was obviously a big deal for her and for us too - getting used to referring to Teddy as 'she' and 'her' obviously takes some time."
Detailing a touching moment between the pair, Shawn explained, "There's a moment where all of a sudden your brain just switches and all of a sudden there's no longer thinking about it and it just switches and I must've said it so nonchalant sitting here and the look on her face... I wish I could show you, it was like pure joy, pure happiness and that was the moment where I was like 'this really is a stunning thing'."
He went on to add, "I wish everyone could experience this, because if they did, there would be no questions. There would be no 'I don't get it,' no confusion about the process. It was really. really cool for me and I'm so grateful to be going through this process with her because I'm learning so much from it."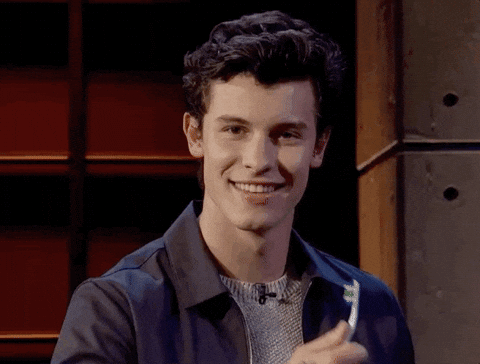 GIF: Giphy
Shawn's third studio album is set for release this year and the first tracks taken from it 'In My Blood' and 'Lost In Japan' have been well received by fans who are on the edge of the seats waiting for the full release.
From this interview, it sounds as though SM3 is gonna be a labour of love from Shawn and he's put his everything into it - we can't wait to get our ears around it!
> Download Our Fancy New App For All The Latest Shawn Mendes News!
Whilst you're here, check out the one fan-gifted item Shawn can't live without...