WATCH: Shawn Mendes 1,000% Won Christmas When He Sung Christmas Carols With Roman At The #CapitalJBB
4 December 2016, 23:06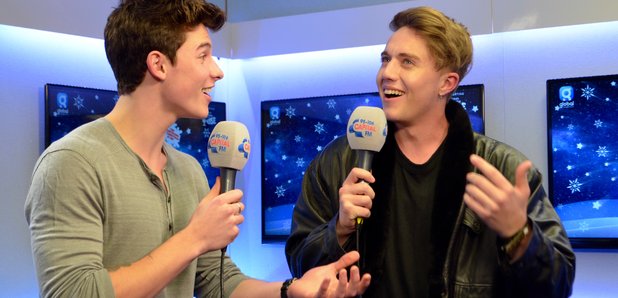 *sits by the fire and plays this on repeat until March*
He's the man that EVERYONE wants to hear sing... And luckily for you, you can hear him sing over and over and over and over and over again, thanks to Roman.
Mr Kemp got Shawn Mendes to belt out his favourite Christmas tune - 'Silent Night' - and it is just the best thing we've ever heard.
Give or take Roman's addition to the hit.
The two of them look like quite the boyband as the serenade us with the 1818 song, even dropping some serious air grabs and everything.
We wouldn't judge you for turning up your speakers to full blast and playing this non-stop during the entire month. And every other month following from now.
You May Also Like...