WATCH: Shawn Mendes Forget The Words To Cardi B's 'I Like It' And Faces The Consequences
28 September 2018, 12:05 | Updated: 28 September 2018, 12:06
Shawn Mendes decided to try his hand at Karaoke on The Jimmy Fallon Show, but didn't last long trying to rap Cardi and got absolutely soaked in the process.
Shawn Mendes hooked up with Jimmy Fallon on The Tonight Show, to play some of his infamous performance games and revealed, well, just how few lyrics he knows of his fellow artist's songs!
Shawn Mendes Thinks His Mum Leaked News About His Secret Journal
During a game of 'Slay It Don't Spray It', Shawn and Jimmy went head to head to sing along to songs such as Post Malone's 'Psycho' and Shakira 'Hips Don't Lie' and it's pretty fair to say they did... terribly.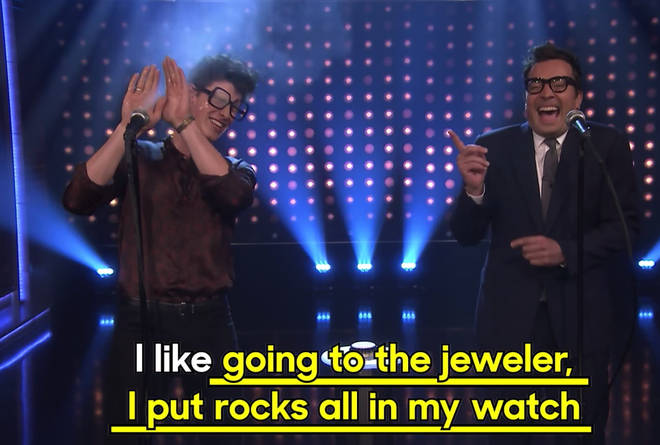 They had to finish the line to each song, and if they didn't get it word perfect they'd be sprayed with a jet of water coming from the microphone, which they were- every. Single. Time.
Shawn's first challenge was to rap to Cardi's first verse on 'I Like It', which you may think was a tricky choice, but that song is everywhere at the moment!
The singer was recently invited on stage by Justin Timberlake in Las Vegas to sing JT's banger 'What Goes Around...Comes Around...' and at this point, we're just relieved he didn't forget the words, that could have been awkward.
>Download Our Brand New App For All The Latest Shawn Mendes