Shawn Mendes Recreated A Classic Fan Pic In London & Made Our Day
18 April 2018, 16:14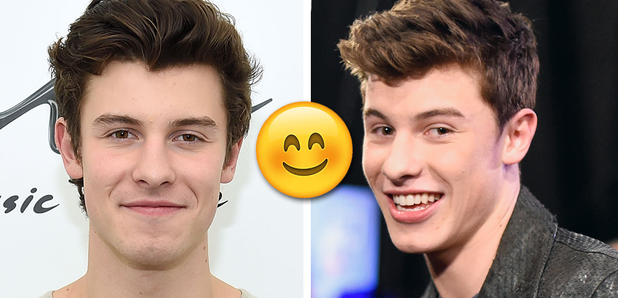 Roberta managed to recreate the exact same picture with Shawn in the same spot as the initial pic she took back in 2016!
When it comes to meeting your favourite stars, sometimes it's quite overwhelming and it can be tough to remember all the things you wanted to say/do. For 20 year old Roberta though, she absolutely nailed her opportunity to meet Shawn Mendes.
You'd be lucky to get a dream pic with Shawn even once in your life, right? Well Roberta managed it twice and her recreation of her inital 'squish' pic makes the whole thing incredible.
> 12 Unforgettable Times Shawn Mendes & Charlie Puth Proved They're The World's Ultimate Bromance
Taking to Twitter, Roberta shared the two pictures she took in London in 2016 and 2018 and we can't stop admiring them!
two years of squishing pic.twitter.com/CxHs1DsEfG

— roberta (@dapfh) April 17, 2018
Firstly, there's the fact that Shawn's managed to pull more or less the exact same face and then there's the fact that he's wearing almost the same jumper!
I can't even the outfits match

— roberta (@dapfh) April 17, 2018
But the story behind the picture is what makes it even more amazing. Roberta originally comes from Italy but moved to London a few years ago and she told us how she went from feeling as though she'd never meet Shawn to pulling together one of Twitter's fave Shawn pics ever.
Roberta explained, "I come from a small town in Italy and I thought it would be impossible to meet Shawn there, but when I moved to London it made me think 'yeah I can actually do it' and so I did."
After revealing that 'Ruin' and 'Bring It Back' are her favourite Shawn Mendes songs "for personal reasons", Roberta revealed that she hadn't planned exactly what to do when she met Shawn and just pulled the now classic pose out of the bag in the blink of an eye.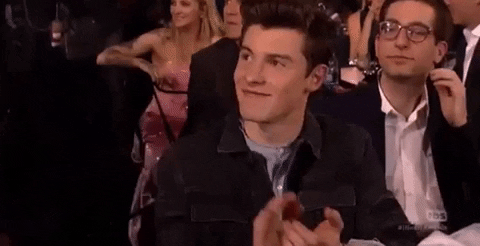 GIF: Giphy
She explained, "I didn't know what to do when I met him, so I just decided to do that on the spot. The new picture was two years after the first time and Shawn even said how we look the same. It was so cute - it was the highlight of my day."
After Roberta posted it, Shawn took to Twitter to quote tweet the pic and captioned it with a heart emoji, proving he truly is always here for his fans.
What a guy!
April 17, 2018
> Download Our Fancy New App For All The Latest Shawn Mendes News!
Whilst you're here, check out what Shawn had to say about the fan-gifted item he can't live without...