Shawn Mendes Has Finally Put All Those Hailey Baldwin Dating Rumours To Bed
17 May 2018, 15:04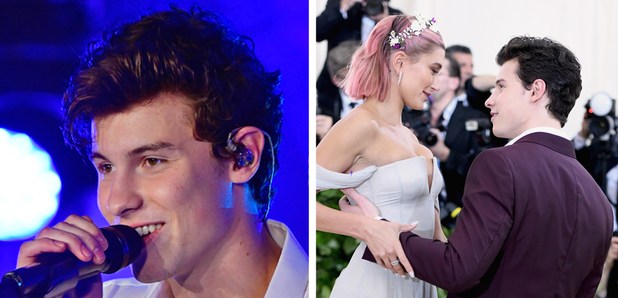 If you were shipping these two, you might wanna look away now!
They've shared pics of each other on social media. They walked the red carpet together at the recent Met Gala. But Shawn Mendes and Hailey Baldwin are just good friends.
Whilst there are plenty of fans out there who are definitely shipping the pair, they're just BFFs and now Shawn's spoken out to end the romance rumours once and for all.
> Hailey Baldwin Actually Tweeted About Dating Shawn Mendes Back In 2013
Speaking to People, Shawn said, "No, we were not making our big debut. We were both asked to walk by Tommy Hilfiger."
Shawn went on to add, "Obviously Hailey and I are friends, and it was just really cool for me to be able to walk with her because she's a vet and it was my first year, so it kind of took the pressure off a little bit. I was thrilled to be able to go with her."
The pair have been the talk of social media since their Met Gala appearance, with people sharing all sorts of thoughts on the pair's relationship...
Lol my mom was gossiping to me about Hailey and Shawn's debut at the MET and I had to break the news to her that apparently they're just friends.. broke her heart

— katelyNN (@lightsonkate) May 15, 2018
what hailey and shawn did was so lame. all that to just say they're just friends? lol

— hola (@thestorygirl123) May 14, 2018
if shawn and hailey are insisting that they're just friends then fine i'm gonna believe them. i'm gonna shut up about shailey for now.

— myra (@haiIeybaldwins) May 13, 2018
part of the reason why we hear shawn say 'we're just friends' more than hailey is literally only bc he's been doing so many interviews these past few weeks & they all ask him about her. every time hailey has been asked about him, she says they're just friends just like he does.

— (@moonIightdrews) May 16, 2018
But as Shawn has finally ended the whole thing, it's just #FriendshipGoals from here on out people!
> Download Our Free App For Loads More Shawn Mendes News!