WATCH: Rita Ora Faces Her Fears In A Game Of 'Truth Ora Dare'
11 May 2018, 08:21
We're sorry, Rita Ora. (Who are we kidding? We're not sorry at all.)
Happy Birthday to Capital Breakfast with Roman Kemp! You lot have been listening to Ro, Vick Hope and Sonny Jay for a whole year, so Rita Ora swung by to celebrate.
But rather than her giving us a present, we thought we'd give you one, by putting Ro, Vick and Rita through a game from hell.
> "You Thief" - Liam Payne Calls Out Rita Ora For Singing 'Your Song' Before He Got To!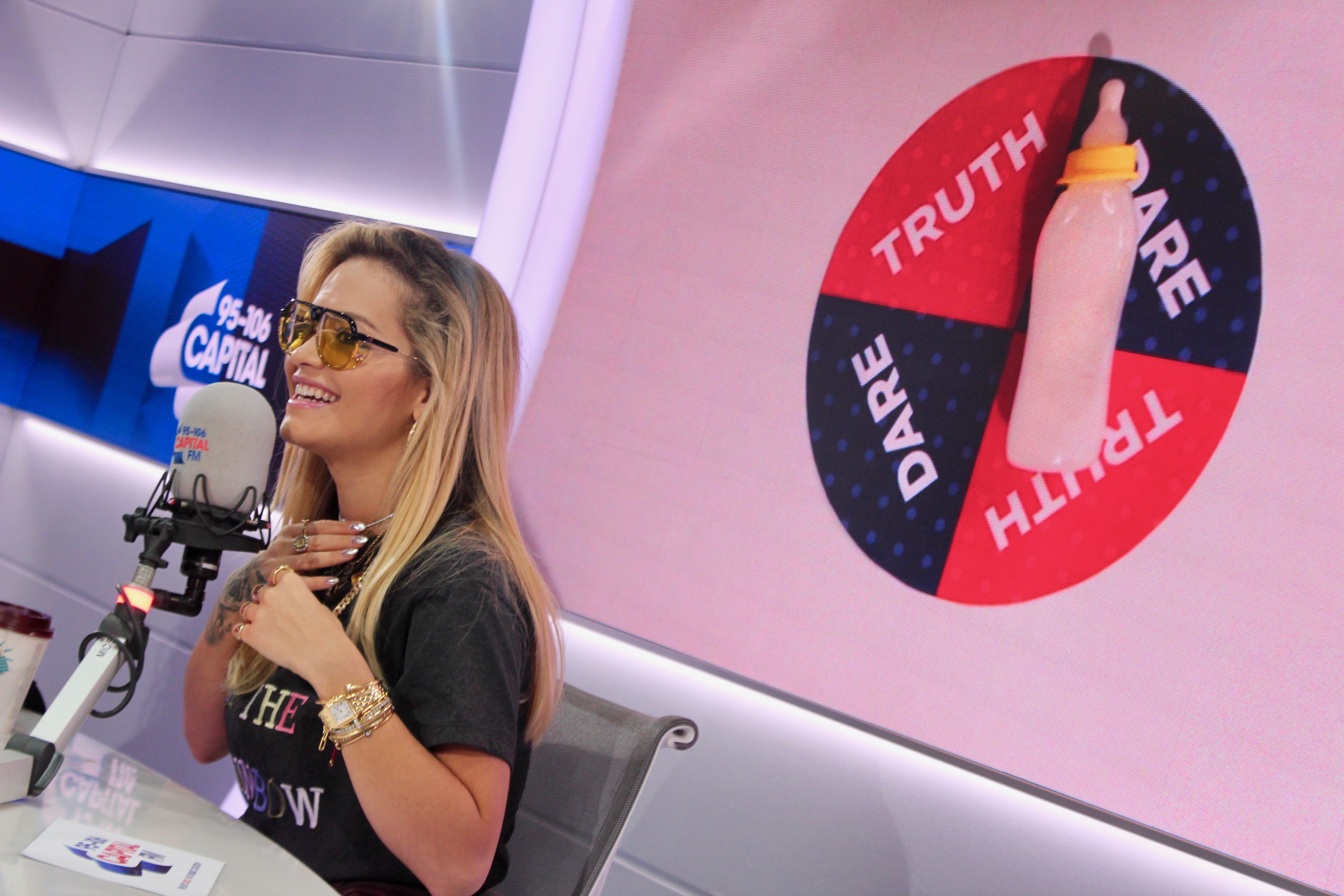 As we're one year old, we thought it would be best to spin our baby bottle on our truth or dare board, which led to some pretty bizarre moments - Vick had to drink a concoction of mayonnaise and milk; Roman had to pretend he was being born, and Rita got to sing 'Happy Birthday' to us in the style of Marilyn Monroe.
If that's not your cuppa, maybe don't come to our next birthday party. Who knows what we'll ask you to do.
> Grab Our App Now And Catch All Of The Latest Stars Swinging By Our Studio!