A 'Statement' Has Emerged From One Of The Airport Girls Who Attacked Eleanor Calder
6 March 2017, 15:07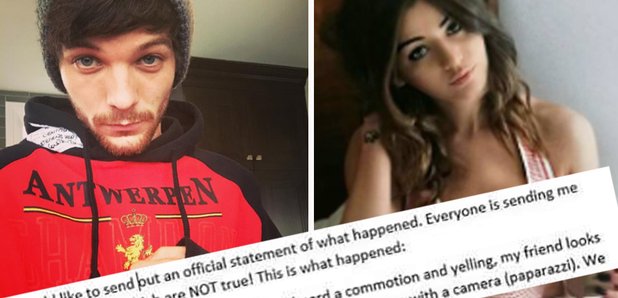 The message was posted claiming to be from one of the girls in Louis Tomlinson's airport scuffle footage.
After the shocking footage emerged of Louis Tomlinson defending himself and his girlfriend at LAX Airport, a statement has emerged claiming to be from one of the girls in the video.
Louis was arrested and released less than an hour later on $20,000 bail after he was involved in a scuffle with a photographer who was harassing the pair and he intervened after two girls attacked his girlfriend, Eleanor Calder.
After being filmed laughing and claiming "he's going to jail" after Louis pulled one of the girls off his girlfriend, a statement appeared on social media claiming to be from the same girl explaining what happened.
The statement – which may or may not be real – reads, "I would like to send out an official statement of what happened. Everyone is sending me hate for reasons which are NOT true. This is what happened.
"Me and my friend were at the airport and heard a commotion and yelling. My friend looks back and sees that it's Louis and he is arguing with a person with a camera (paparazzi). We started freaking out because we were massive fans of One Direction and couldn't believe we were seeing him.
Ana Becerra on the incident: pic.twitter.com/aW73isZ3KF

— (@calumxjazz) March 6, 2017
"I got my phone out to record him because things like this only happen once in a lifetime. But a few seconds later this girl (which I later realised was Eleanor) comes up to me and pushes the phone out of my hand and tells me to 'stop f***ing recording'.
"I got angry because she had no right to try taking my phone away from me when I wasn't even doing anything bad and my friend pushed her out of the way and accidentally into the wall and that's I guess what Louis saw and when he came running to us. When he came over Eleanor pretended to act as if we were trying to fight her and acted if she was the victim."
A source also spoke out to HollywoodLife defending Louis for only doing what any decent boyfriend would do if they saw their girlfriend being attacked by two women. "Louis insists he didn't attack the photographer — the guy just fell over in the crazy scrum that enveloped him and Eleanor [Calder].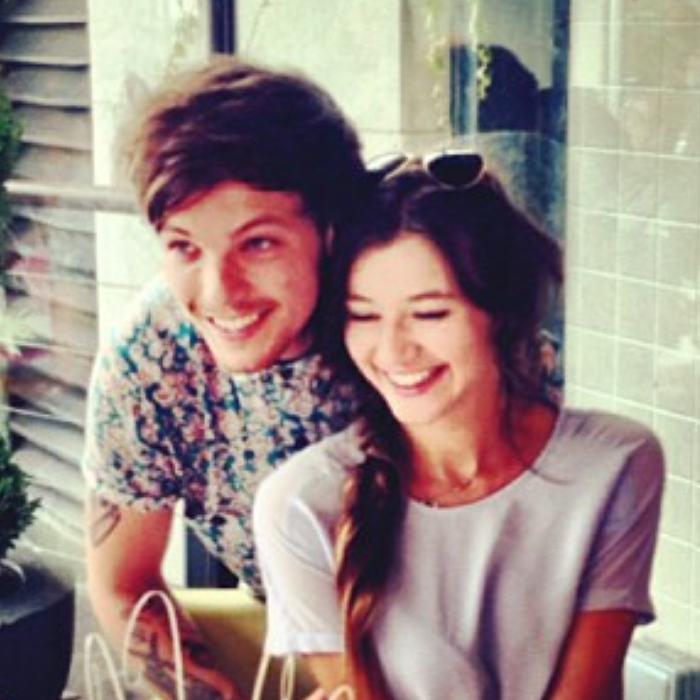 "Louis was just trying to protect his girlfriend since the situation was potentially really dangerous and could have gotten out of control. He would have done anything to keep Eleanor safe, and is confident he won't be found guilty.
"Louis thinks it's outrageous that photographers feel they can act this way," the source continues. "He said Eleanor was terrified by the ordeal and that it's unacceptable behavior."
Another source told The Mirror, "The video from the incident shows what really happened and tells the story. Those girls were attacking Eleanor and Louis rushed in and pushed them away. He is adamant everything he did was to protect his girlfriend and that is what he has been telling his friends."
Fans and celebrity friends have rallied around Louis after the footage emerged as it showed him stepping in after a photographer wouldn't leave Eleanor alone, with a camera just centimetres from her face.
After he and the photographer fell over in the scuffle, Louis can be heard asking for assistance from security after spotting Eleanor being backed into a corner by the two girls, shouting, "Excuse me, what the hell is happening? Can we get some help?"
Louis and Eleanor had been travelling without security at the time of the incident after spending time together after rekindling their relationship recently.