Inside Miley Cyrus & Liam Hemsworth's 10 Year Relationship: From How They Met To Why They Split
3 December 2020, 12:38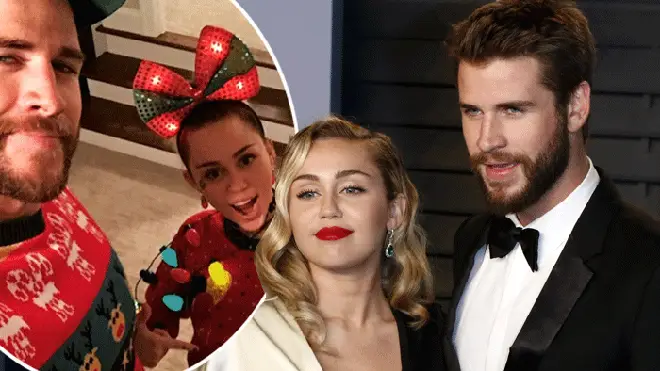 Miley Cyrus and Liam Hemsworth split eight months after getting married – here's everything you need to know about their ten year on/off relationship which is finally over for good.
Miley Cyrus and Liam Hemsworth had a ten year love story full of twists and turns, with everyone thinking it was going to end happily ever after when the pair got married secretly in December 2018.
However, just months after saying 'I do', it will all over and with the 'Mother's Daughter' singer making this clear when she was spotted kissing Kaitlynn Carter.
Miley Cyrus & Liam Hemsworth Split - As Singer Seen Kissing Brody Jenner's Ex-Wife Kaitlynn Carter
The 28-year-old 'Plastic Hearts' star, who previously declared her acting beau as her "survival partner" first met Liam in 2009 and fans were gripped by their relationship journey from then on.
In August 2019 it was reported Liam filed for divorce from Miley, citing "irreconcilable differences" – sources told TMZ the actor is "over the marriage" and just wants to move on.
Meanwhile, Miley has penned a track about the breakdown of their marriage, titled 'Slide Away' and you can read all about what the lyrics mean here.
Here's everything you need to know about the love story that has finally come to an end...
How did Miley and Liam Meet?
In June 2009, the pair were cast together for movie The Last Song. They soon become the best of friends before going red carpet official in early 2010.
Miley and Liam's first split
These two are no strangers to a break up rumour and the first lot emerged in August 2010 with reports blaming "work commitments" and needing a "time out" for the reason behind their separation. It wasn't until 2011 when Miley and Liam become an official couple again and by the end of that year, that they were back out in public together.
When did Miley and Liam get engaged?
It was the moment we'd all been waiting for – Liam and Miley were going to get wed! Miley told People in 2012, "I'm so happy to be engaged and look forward to a life of happiness with Liam."
Sadly, just over a year after, it was rumoured split number two for the good-looking couple. Miley went on to release 'Wrecking Ball', believed to be about Liam.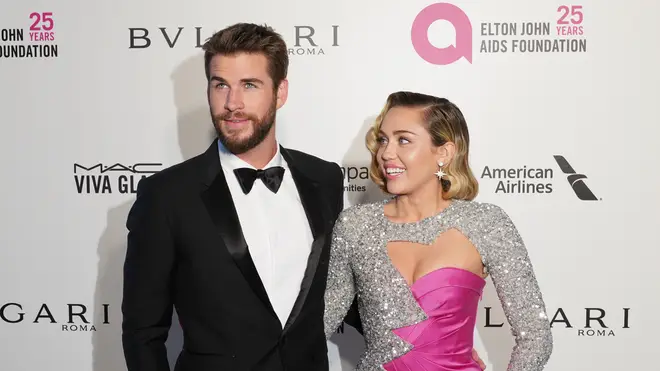 Cancelling their wedding
The couple sparked rumours they'd cancelled their wedding when Miley was pictured without her ring on. It was later claimed they'd simply postponed their nuptials but just a few months on it was confirmed the wedding was off.
She then told Barbara Walters in December: "I don't think I realised what 19 truly is, and I got engaged at 19, and I definitely wouldn't change being engaged. It was so fun wearing a fat rock for a few years. But now, I just feel like I can actually be happy."
Miley went on to date Patrick Schwarzenegger in 2014 and in 2015 she was rumoured to be dating Stella Maxwell.
Miley and Liam are back on… again
Their friendship and love could never truly die and in 2016 the couple started creeping back into one another's lives and it wasn't long before they reinstated their engagement.
From that moment on it was loved-up Instagram snaps, rumours of a secret wedding and plenty of romantic holidays.
Hemsworth told GQ at the time: "Of course it was hard, man. But at the time we were going in different directions, and it's just what needed to happen.
"We were both super young, and it was a good decision at the time—we both needed that."
He also hinted they'd reconciled: "People will figure it out; they already have. They're not dumb."
Liam and Miley went on to spend Christmas together and in 2017 she released 'Malibu', a song dedicated to her beau.
Miley and Liam get married in December 2018
After successfully keeping their relationship low-key, except for a few heart-melting red carpet appearances together, Miley and Liam finally tied the knot on Christmas Eve at the singer's house in Franklin, Tennessee.
The couple spark rumours they're on the rocks again
In the summer of 2019, Miley and Liam began to show signs their relationship had hit another rocky patch as their gushing Instagram tributes to one another came to an end and they were pictured in June without their wedding rings on.
During an interview with Elle in July she also discussed her sexuality, saying: "I think it's very confusing to people that I'm married. But my relationship is unique.
"And I don't know that I would ever publicly allow people in there because it's so complex, and modern, and new that I don't think we're in a place where people would get it. I mean, do people really think that I'm at home in a f**king apron cooking dinner? I'm in a hetero relationship, but I still am very sexually attracted to women."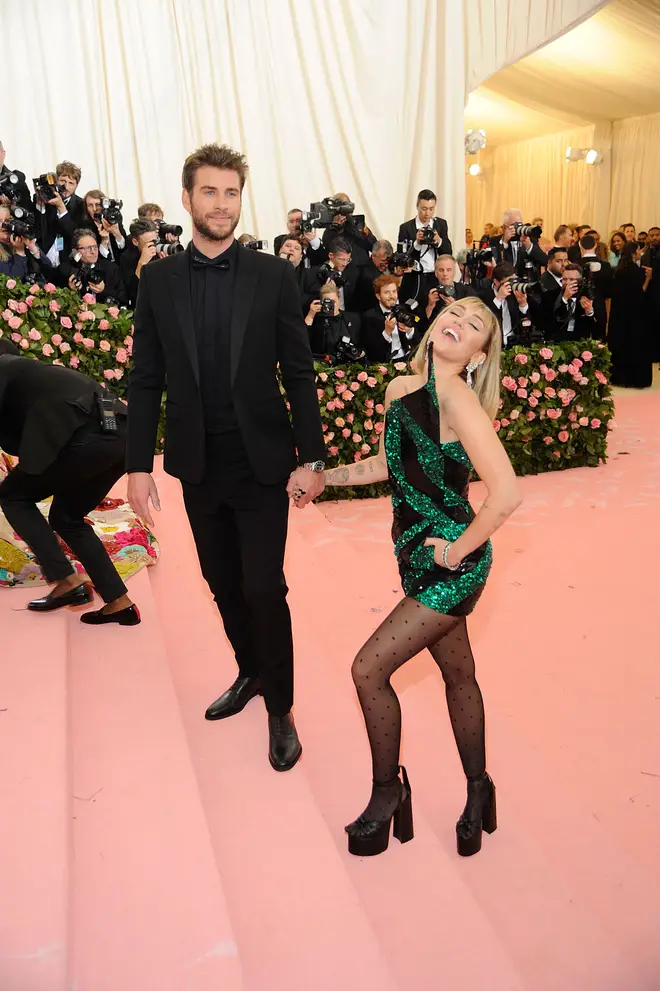 Miley and Liam split as she's pictured kissing Kaitlynn Carter
Weeks later, Miley jetted off to Lake Como with her gal pals and was photographed snogging Brody Jenner's ex Kaitlynn Carter.
As the photos emerged, Miley's split from Liam was confirmed by her reps.
A spokesperson told People: "Liam and Miley have agreed to separate at this time. Ever-evolving, changing as partners and individuals, they have decided this is what's best while they both focus on themselves and careers. They still remain dedicated parents to all of their animals they share while lovingly taking this time apart. Please respect their process and privacy."
Miley breaks her silence on their split
Days after she was seen kissing Kaitlynn Carter, Miley broke her silence on her break-up from Liam, sharing a lengthy statement on Instagram saying "there are no secrets to uncover" about their split.
She wrote: "I can admit a lot of things but I refuse to admit my marriage ended because of cheating... I love Liam and always will but I had to make a healthy decision for myself to leave a previous life behind."
Miley said she's "simply in a different place to when she was younger" and her video for 'Slide Away' is all about this.
Plastic Hearts- "I was born to run, I don't belong to anyone"
Miley's seventh record finally arrived and shed light on where the singer is at in her life.
To sum it up- she can't be tamed (excuse the throwback reference), held down and definitely doesn't need anyone but herself.
However, in softer tracks, she reflects on the failed relationship and is clear she'll always know the hurt from the break-up.
In her epic two hour appearance on Joe Rogan's podcast, Miley admitted when she breaks up with someone, they are 'dead to her'- as in, she no longer acts like they exist, to protect herself.
Miley still loves Liam 'very, very much'
Despite what her current attitude toward love and relationships may indicate, Miley is open about the fact she will always love her ex-husband.
In a recent interview with Howard Stern, she said: "And I really do and did love him very, very, very much and still do, always will."
"I just clung to what I had left of that house, which was me and him."
"There was too much conflict….When I come home, I want to be anchored by someone. I don't get off on drama or fighting."
> Download Our App For All The Latest Miley Cyrus News