LGBTQ Fans Are Praising Little Mix After Spotting This Subtle Touch To Their Dancer's Costumes
17 October 2016, 16:51 | Updated: 17 October 2016, 16:58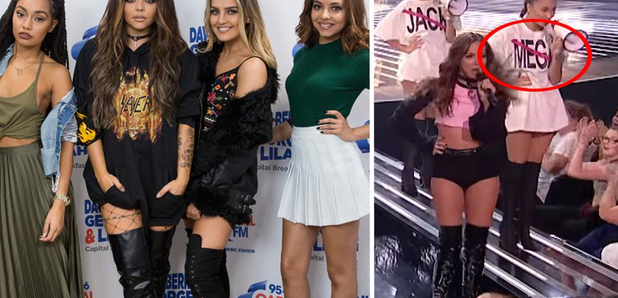 We're still reeling from how good Little Mix were on last night's X Factor.
The girls debuted their brand new single, 'Shout Out To My Ex' exclusively on Sunday night's results show and boy did they BRING it!
Fans have spotted a subtle touch to the backing dancer's costumes that joined Little Mix on stage.
All the female dancers were wearing t-shirts with their exes names written on in black ink. The costumes included both male names like 'Jack' and 'Billy' and female names like 'Megan' and 'Rachel'.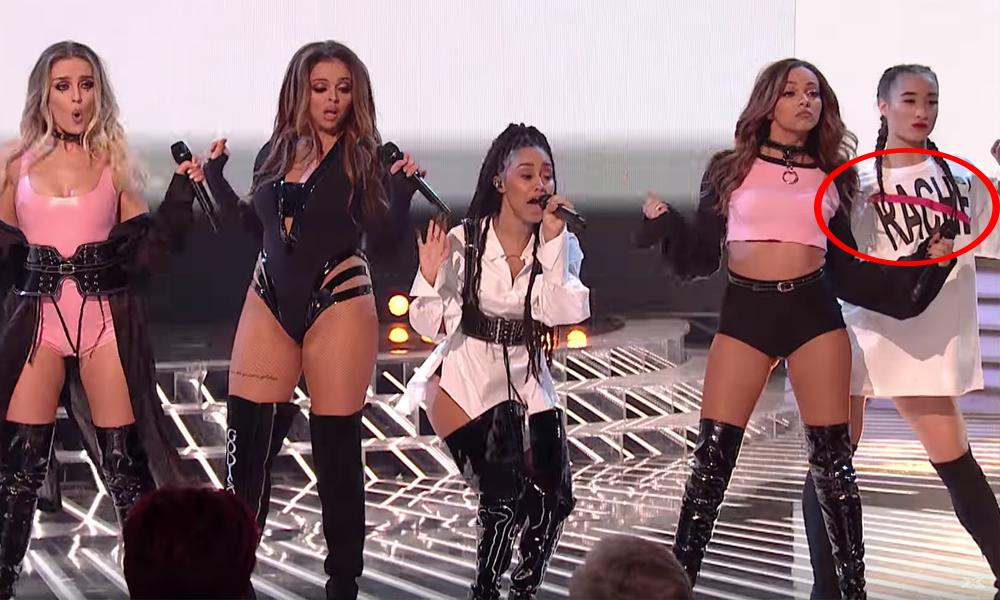 SOME OF THE LITTLE MIX BACKING DANCERS FOR -SHOUTOUT TO MY EX- WEARING TSHIRTS W NAMES LIKE MEGAN AND RACHEL ON (THE REST ARE LIKE 'RYAN')

— Ruby Tandoh (@rubytandoh) October 16, 2016
props to Little mix for having their dancers wear male & female names on their shirts. They don't just talk the talk with their values

— 1D Updates (@WW1DReport) October 17, 2016
thank you @LittleMix for including girls' names on your backup dancers t-shirts and for making your feminism intersectional/p>— scarlett (@encagedbravery) October 16, 2016
One Little Mix fan wrote on Twitter, "Omg the dancers had their exes names on their shirts and some of them had girls names wow Little Mix are gay icons."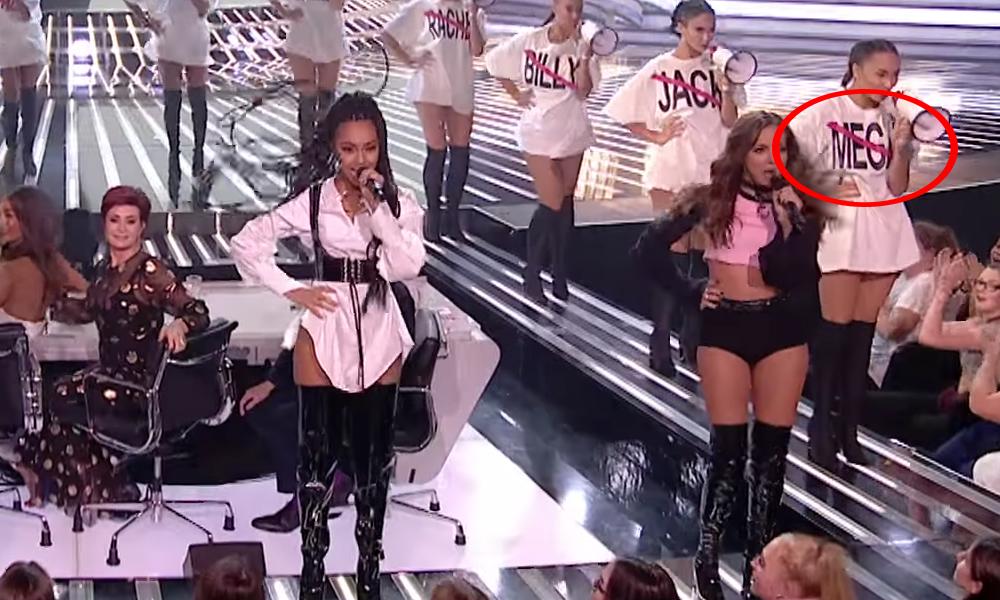 The girls have made a point of publicly supporting their LGBT fans countless times, and they confirmed their song Secret Love Song was about same-sex relationships.
"Shout Out To My Ex" has been surrounded in controversy on who exactly the song is aimed at. Little Mix swung my Capital towers earlier this morning to reveal just who the lyrics are about.