Perrie Edwards Confirms Alex Oxlade-Chamberlain Is Still Her BF With A Heartfelt Insta Post
5 February 2017, 14:15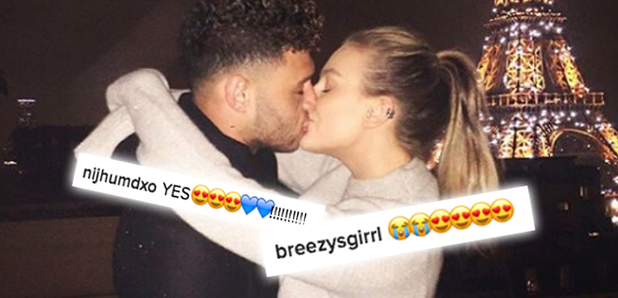 They're Instagram-official guys!
For a moment there we were beginning to worry that perhaps the Perrie and Ox dream was already over but then Pez goes and drops this gorgeous snap of the pair...aww. Paris, the Eiffel Tower, they're both stunning too, YUP it's perfect!
After a few months of rumours circulating that the Little Mix star and Arsenal footballer were seeing each other, Perrie had taken to insta to post a pic of her new beau and boy was it a good'un.
She had previously posted the snap below captioning it with just the heart eyes emoji. Obvs it's cute that Alex looks super happy and all that but can we just appreciate they're dogs look like best pals too?!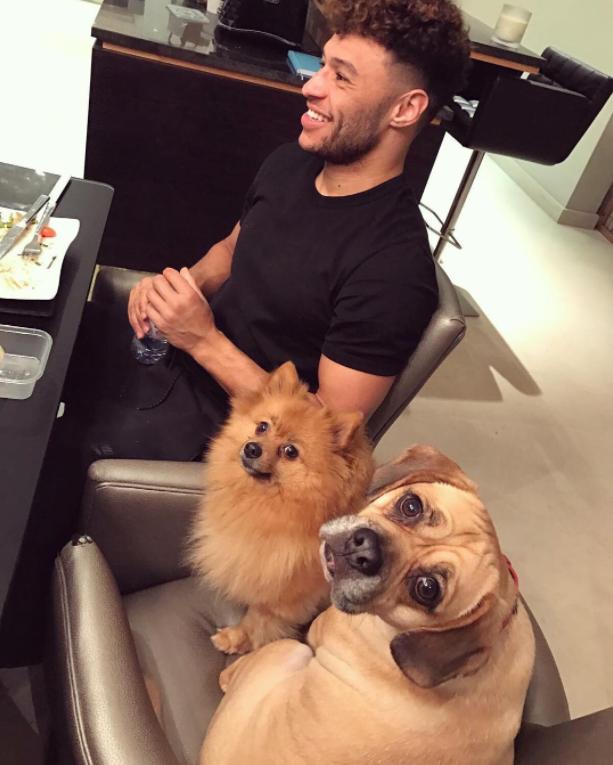 The post has received literally thousands of comments from fans losing their shiz over how happy they are for the couple.
One fan even wrote, "This better not mean you're supporting Arsenal! haha I really hope you're happy though Pez <3"
It was towards the end of 2016 when Pez was spotted on a night out with the Arsenal goalscorer.
The photos emerged via the Instagram account 'jasminaumua' on which the young fan posted selfies with both the Little Mix blonde bombshell and the Premier League star.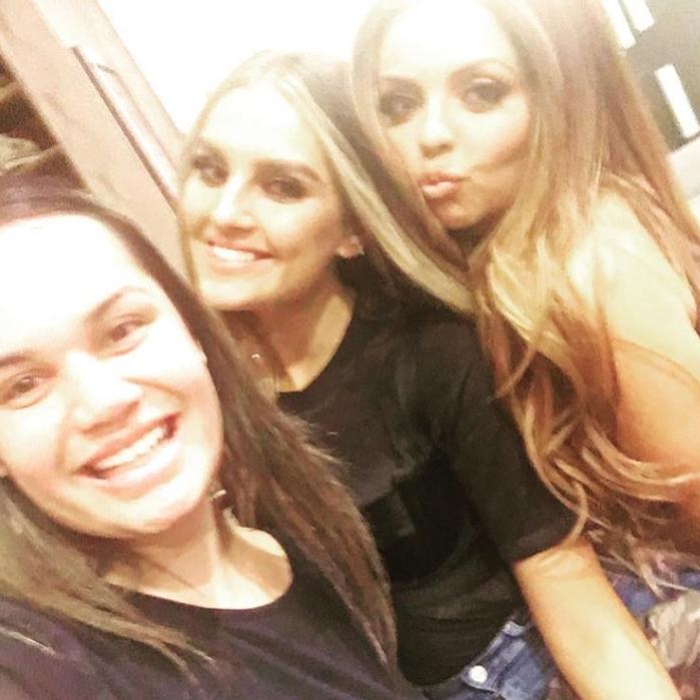 PIC: Instagram: jasminaumua
Not only was Jasmina on hand to grab a selfie with Perrie and her bandmate Jesy, she followed up with this too...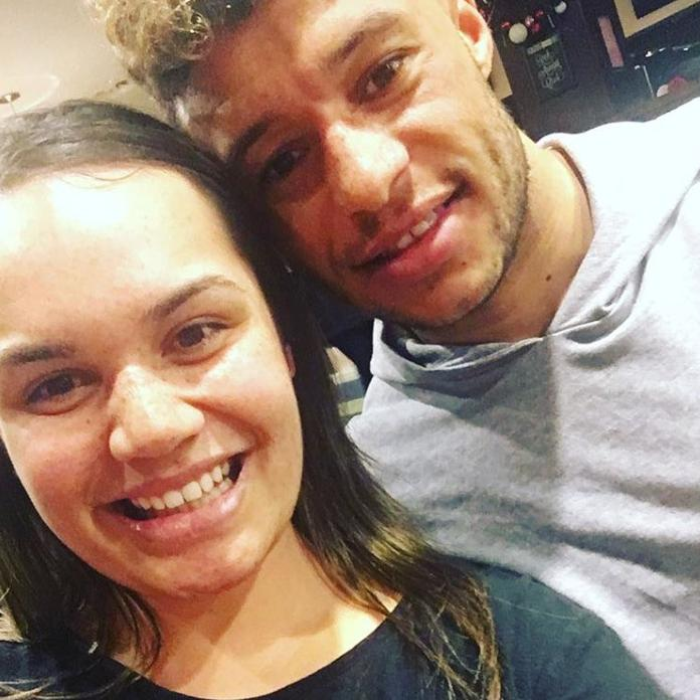 PIC: Instagram: jasminaumua
She captioned her selfie with Alex as, "So apparently this guy is famous?". YES he is! And he's about to become even more famous when it comes out that he's dating one of the hottest girl band members on the planet!
Not to sound OTT or anything but we are totally shipping these two! New Posh and Becks? Okay, maybe that's a bit too far at this point but one day maybe?!
You may also like...