WATCH: James Corden Won't Take "No" For An Answer, As He Constantly Tries To Join Little Mix In New Skit
3 August 2017, 07:47 | Updated: 3 August 2017, 08:57
We'd pay good money to get an eye-roll from Jade, like she did right here.
If you tell us you haven't dreamt about being the fifth member of Little Mix, we're pretty confident you're lying to us. We've longed to be in the band. You've longed to be in the band. Even James Corden wants to be in the band.
No. Seriously.
> WATCH: Little Mix's Jade Thirlwall Literally Snatched Someone's Weave & It's Too Funny!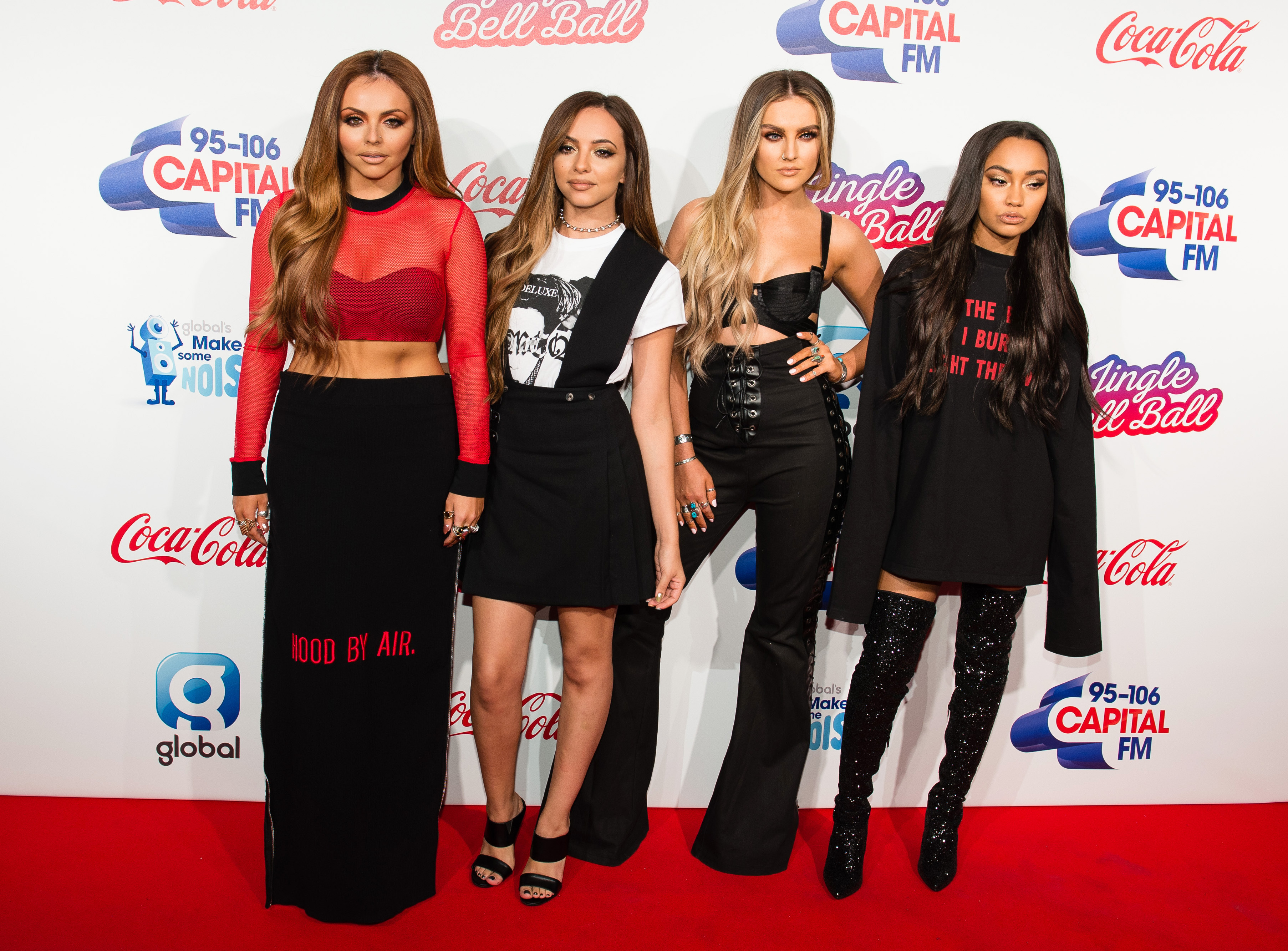 Pic: PA Images
Jade, Jesy, Leigh-Anne and Perrie swung by The Late Late Show's iconic studios to promote their latest album, and in a behind-the-scenes-sketch, James Corden proved he was essentially us in a different body.
Opening with him begging the girls to be the fifth member, the 'Power' singers pie him off, but when they're performing 'Touch', James literally crashes their song with feathers and a scarf, to sing 'Lady Marmalade'.
There's a few things we've learned from this hilarious video; 1) Little Mix are perfect as they are, and can't get bettered, 2) We need a Little Mix Carpool Karaoke ASAP, 3) We want some of James' fudge.
> Download Our App, And We'll Give You The 'Power' To Listen To All Of Little Mix's Biggest Hits RN
Here's Little Mix's live performance of 'Hair' from #CapitalSTB... And there's not a James Corden in sight.