"BOY IS THAT ZAYN?!" - Fans Accuse Jade Thirlwall Of Hanging Out With Zayn Malik After This Photo...
8 January 2018, 12:13 | Updated: 8 January 2018, 13:43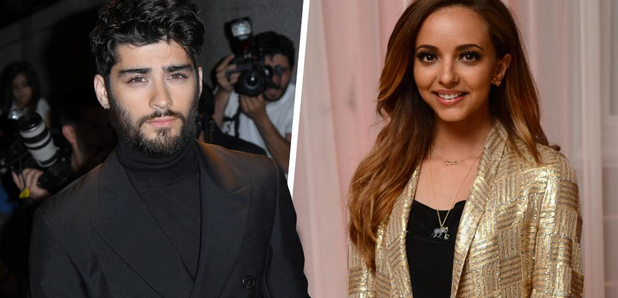 Can you see it?!
We were just doing our thing, scrolling through Instagram and subtly liking photos of people we fancy. No biggie.
But then we saw some comments that shook us to our very core. Apparently, Little Mix's Jade was caught hanging out with Zayn.
> Jade Thirlwall's Emotional Message About Time Away From Her BF Will Get You In The Feels
According to a few commenters, the 'Power' singer was having fun with her pal, Perrie Edwards' ex, Zayn Malik, after some thought they caught a glimpse of him in Jade's glasses.
Jade's 4.1 million followers were quick to comment on whether or not that was the 'PILLOWTALK' singer's reflection, in the post captioned "tbt".
Many Mixers were quick to question whether or not Jade broke the bro-code, however after, like, 0.6 milliseconds of investigation, you can see it's Jamie McFarland, an iconic stylist, tagged in the photo.
> We've Got Something That'll Help You Chill Out After This News - Our Lush App, Right Here!
Now if we could all just take a second to breathe, please...
We're just gonna leave Little Mix's performance of 'Power' here for you. You're welcome.