Jade Thirlwall's Emotional Message About Time Away From Her BF Will Get You In The Feels
5 January 2018, 15:50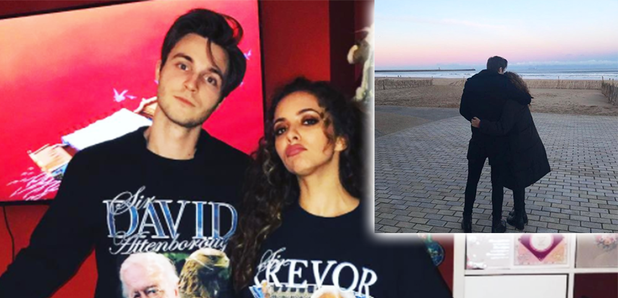 We're not crying, you are...
Jade Thirlwall's got us all in our feelings after posting a pic of her cuddled up with her musician boyfriend, Jed Elliot.
With the pair spending Christmas, Jade's birthday and the New Year together, it's back to reality as the couple say their goodbyes to get back to work.
Sharing the sweet picture on Instagram, the Little Mix star wrote: "we've been spoilt let the long distance commence..." and that's the part where we grabbed the Kleenex.
It's not easy being a member of the biggest girl band and dating someone in a boyband, schedules most definitely clash making it hard to see each other.
The couple have been dating for more than two years and Jade has been honest about the struggle of juggling touring the world and seeing The Struts bandmate.
Speaking to the Mirror Online last year (before Christmas), she explained: "We've been together two years but it feels like we've only just started going out because we never see each other. It's been a bit s*** not seeing each other I must admit.
"I'm going to try and see my boyfriend over Christmas, we don't see each other very often.
"He is coming up north but we do so much unpacking and travelling we just want to be a normal couple and stay in one place. I think we just want to stay at home and chill."
Here's hoping the couple will be back together very soon.
While you're here, watch Craig David doing his best Little Mix cover...