"We'll Twerk If We Want To Twerk!" Little Mix's Speech At The Global Awards Is So Empowering
1 March 2018, 22:26 | Updated: 16 May 2018, 16:11
The girls cleaned up at the awards – and gave their fans a positive message.
It was the first ever Global Awards and it's safe to say it was a pretty epic night, for no-one more so than Little Mix, who bagged not one but THREE Global Awards!
Walking away with Best Group, Best British Artist Or Group and Best Song, Little mix were chuffed with their haul and used their third turn on the stage to send an empowering message to their female fans.
Taking to the mic, Jade Thirlwall told the crowds, "It's obviously quite hard for women in the music industry, its also hard for girl groups. As a girl band and as women we do face a lot of scrutiny all the time whether it's for the way we look, how much thigh we get out, how we dance, what we sing about and we just want to say that although one day we hope that does stop, right now we're really not a**ed what people think!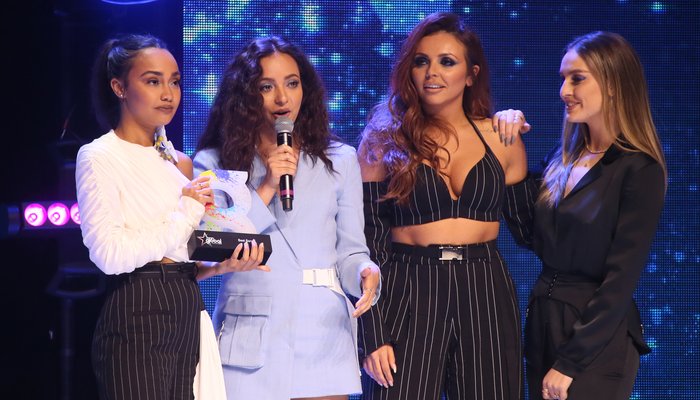 "We are women, we'll dress how we want to dress, if we want to do a twerk, we'll do a twerk! We will always encourage our fans, especially our female fans, to be themselves and do whatever they want to do with our music, so thank you very much!"
You tell 'em Jade, we love these girls!