WATCH: Leigh-Anne Pinnock Worries About 'Wild Cat' As Her Pal's Attacked By A Monkey
29 May 2018, 17:28 | Updated: 29 May 2018, 17:31
The Little Mix star's holiday to Bali really has gone a bit wild!
When you visit the jungle in Bali, you'd expect to see some wild animals, but Little Mix's Leigh-Anne Pinnock didn't expect to bump into any big cats when she was out in Indonesia.
So when she heard what she described as a 'wild cat' whilst holidaying in the jungle recently, she shared her concerns with her Instagram followers.
> Little Mix Fans Are Split About This Studio Clip Of Them 'Covering' Destiny's Child
Writing on her story, Leigh-Anne said, 'Currently in the Jungle.. n I can hear what can only be described as a wild cat..??? A wild cat? In the jungle.. n guess what my BF is asleep. shock horror. what the hell is it'.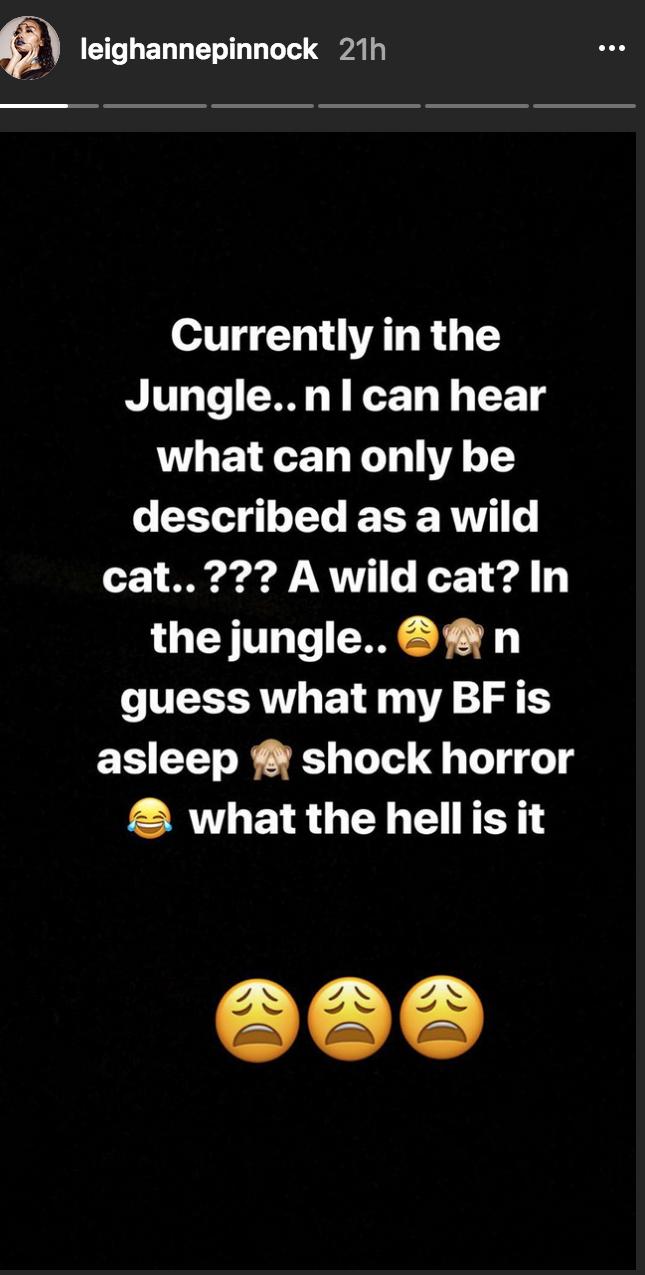 Pic: Instagram
Leigh-Anne's boyfriend, footballer Andre Gray, has been holidaying with the pop music queen in the Indonesian island but it seems he wasn't on hand when his lady needed him this time around! Luckily the pair never came face to face with the 'wild cat', so we think you had a lucky escape Leigh!
Someone who could've done with a lucky escape or a helping hand from Andre, Leigh-Anne or pretty much anyone else was spotted in another of Leigh's Instagram stories being harrassed by a wild monkey.
Leigh-Anne had her phone on hand to record the moment, as you can see in the video above and wrote on the video, 'When your just too dying to do anything. I can't', as she can be heard saying "Do you want me to get someone for you?".
It turned out that the whole holiday hasn't been full of animal encounters as Leigh-Anne took to Instagram once more to post a couple of stunning pics that show she's certainly having a good time out there!
> Download Our Free App For Loads More Little Mix News!