These Fans Had A Little Mix Themed Birthday Party & It Looked Incredible
30 April 2018, 15:11 | Updated: 16 May 2018, 16:18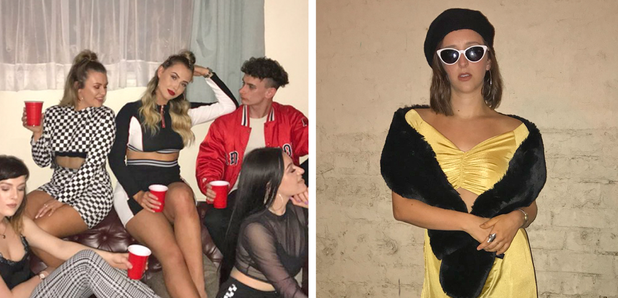 When Jade is 'absolutely here for this', you know it's good!
Let's not mess about - we've all dreamed of being in Little Mix at one point in our lives, right? Well we sure have anyway!
For this group of friends, they recently turned our dreams into their reality as they hosted a Little Mix themed fancy dress party and completely owned it.
> Little Mix Hit Out At Haters As They Tease New Lyrics From The Studio

The bunch of pals from Leicester, who are all fans of the female four piece, were throwing a 23rd birthday party for their mate Gina and it's fair to say that we totally salute their efforts.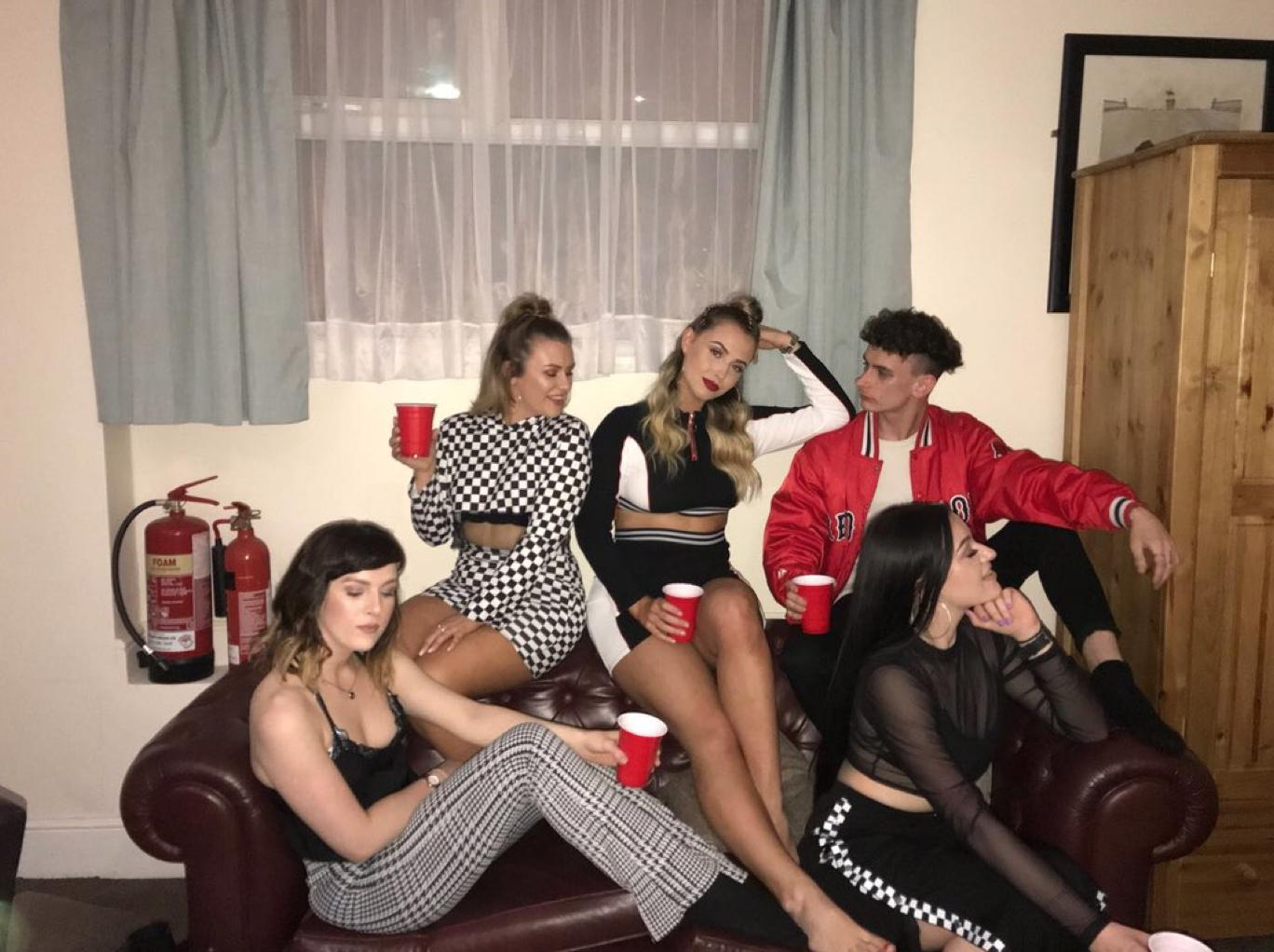 Pic: Darcy Kitchener
Their efforts went viral after party starter Darcy Kitchener's snap of herself dressed as Jade was shared on Twitter and caught the attention of the Little Mix lady herself who shared her love for it.
Please appreciate @darcykitchener channelling Jade. Incred. @LittleMix pic.twitter.com/SFn9eQ13Az

— az blackmore. (@azblackmore_) April 28, 2018
Absolutely here for this. Jade x https://t.co/qYBAFEpJxz

— Little Mix (@LittleMix) April 29, 2018
Revealing just how much the group love dressing up as the biggest stars from the pop world, Darcy told us, "We're all ex dance students and it was our friend Gina's 23rd birthday. We love Little Mix and all the bangers they release and we really go for it with the themes."
"We were staying at an Airbnb in Birmingham and they had a leather sofa like the one Little Mix had in the Glory Days promo pics, so we took loads of photos on it. I went as Jade and there was a lot of black, white and red like their recent tour outfits."
But it's not just Little Mix who the group of friends have used as outfit inspiration, with the likes of Fifth Harmony (below) and Destiny's Child also making an appearance at their parties...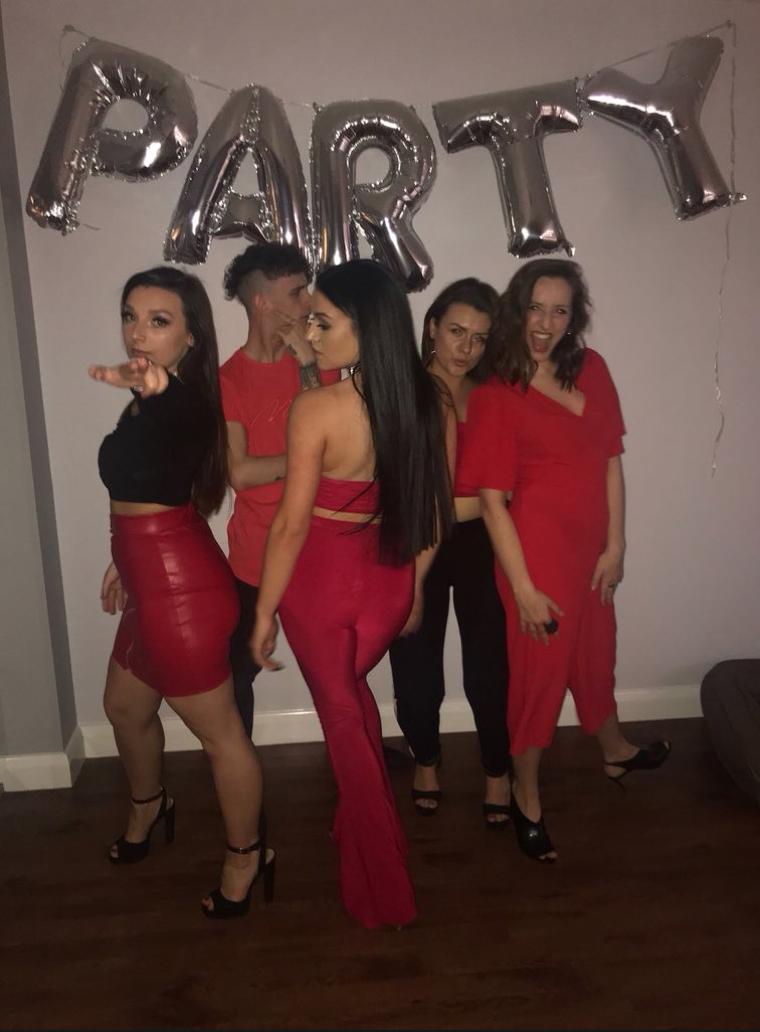 Pic: Darcy Kitchener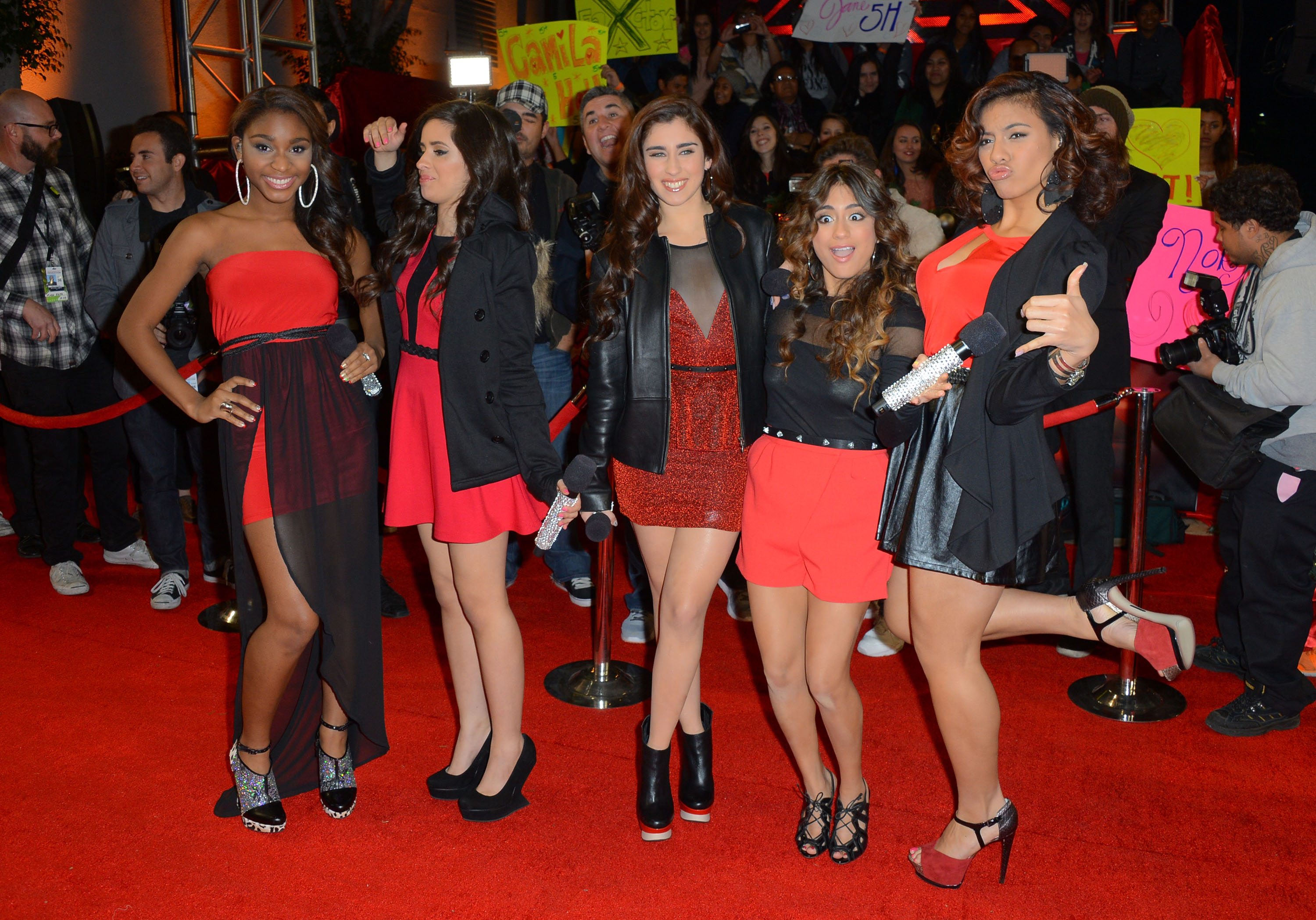 Pic: Getty
Explaining the moment she realised Jade had noticed her epic outfit after their latest party, Darcy revealed, "We were in a random club in Birmingham and it was about 1am when I noticed Little Mix had liked it. I'd had a couple of drinks and I thought it was amazing!"
"When we got back to the Airbnb, the fire alarm was going off and so we had to sleep in our cars all night. When I woke up in the back of the car, I saw Jade had replied and I screamed 'OMG' and worried my friend. When I told her Jade had replied, she was relieved cos she thought something bad had happened!"
"We adore Jade and love the way she uses her platform to actively support different communities, so I'm so glad she replied."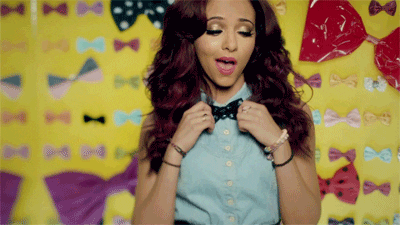 GIF: Giphy
Well your parties are now Little Mix certified guys, so if we could get an invite to the next one please, that'd be great!
> Download Our Free App For Loads More Little Mix News!
Whilst you're here, check out the moment this Little Mix fan proposed to his boyfriend...