Ariana Grande's Perfume 'Cloud' Is Finally For Sale & We NEED It
4 October 2018, 11:27 | Updated: 4 October 2018, 12:09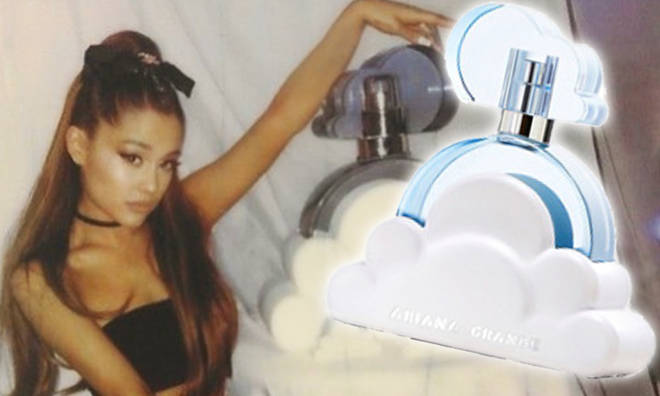 Ariana Grande's fifth perfume, Cloud, is finally for sale and fans have taken to Twitter to let the world know how good the smell is, and now we seriously need to buy it- if not only for the amazing bottle!
Ariana Grande's fifth, yes, fifth perfume, 'Cloud' is officially here and we're literally racing out of our seats to get a sniff of it, because if the iconic cloud emoji bottle and fan reactions are anything to by, it's going to be absolutely everything.
Ariana Grande Tells Pete Davidson To "Never Post Again" In Instagram Comment
The fragrance, which until now, had only been given out as samples at some of her Sweetener Sessions, and sold in a miniature 'rollerball' from her website, is officially for sale in full size from online beauty retailers.
The bottle is almost a perfect replica of the cloud emoji the 'Breathin' singer has been using on social media in the past year, and the scent itself has notes of 'bergamot, pear and lavender, whipped cream and coconut'.
Fans who already have their hands on it have been raving about the 'God Is A Woman's' new scent with many saying it's the best smell yet.
Sis really hasn't been messing around lately, and has been in the studio making new music non-stop this past week, teasing fans that AG5 could be upon us very soon, despite the fact we only got our hands on Sweetener back in August!
Also, who knew she'd already released FOUR perfumes?! She's giving Kim Kardashian a run for her money and she's only 25 years old!
>Download Our Brand New App For All Latest Ariana Grande News