Ariana Grande Seemingly Confirms One Tour Combining 'Sweetener' And AG5
3 October 2018, 11:53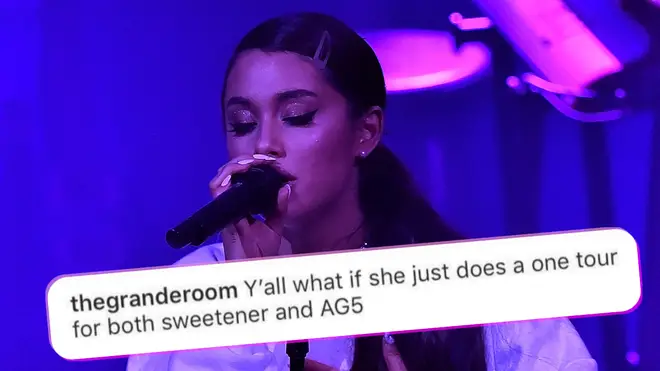 After one fan pitched a theory that Ariana Grande could be doing one tour for her fourth and fifth album, the 'Sweetener' signer seemed to confirm it.
Ariana Grande is yet to take her 'Sweetener' album on tour, and many fans have been coming up with theories as to why - one of which will see the 'Dangerous Woman' singer do a joint tour featuring songs from her fourth and fifth studio albums.
Despite hosting her 'Sweetener Experience', Arianators have longed for a full tour, with one fan questioning "Y'all what if she just does a one tour for both sweetener and AG5 [sic]".
> Ariana Grande Tells Pete Davidson To "Never Post Again" In Instagram Comment
According to screen shots of some Instagram comments, Ariana responded to the suggestion, seemingly confirming the plans for a joint tour.
"i showed this to scooter," said the 25-year old singer. "And he goes 'who is this fortune teller that's dictating all of our movements' [sic]"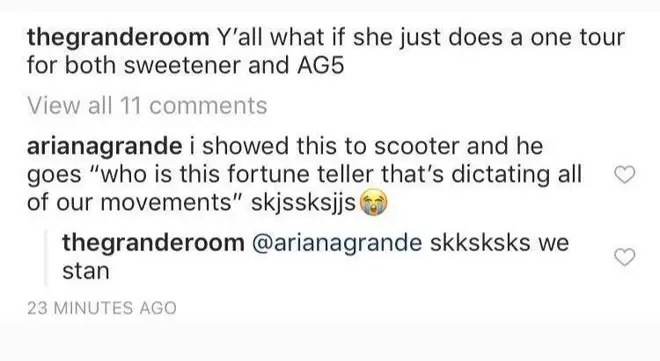 It doesn't seem to be that long until we have to wait for Ari's fifth studio album, as she took to Instagram Stories to share a nine-song track list, of a presumed upcoming album.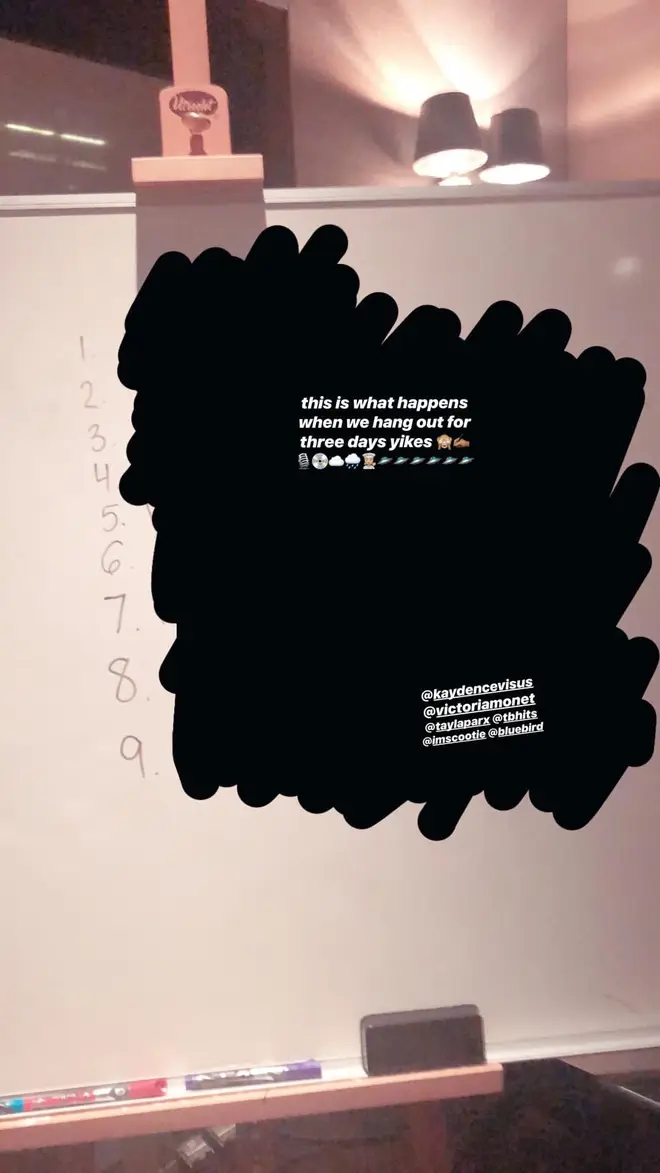 > Grab Our App And Get The Latest Gossip About Kween, Ariana Grande
#SHOOK