Ariana Grande's New Album AG5: Track List Clues, Album Title & Release Date
25 October 2018, 11:24 | Updated: 8 November 2018, 12:56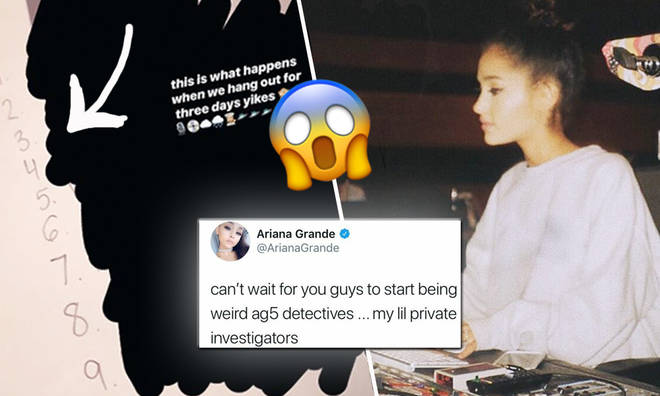 Ariana Grande's 'Sweetener' album was only recently released, but the star is already back in the studio recording again, and has even revealed she's got nine tracks what would be her fifth album!
Ariana Grande, the queen of album teasers, has just posted a whole load of new snaps from the recording studio, and even teased a nine track album list which has sent Arianators wild, as she only released Sweetener a month ago!
Ariana Grande Tells Pete Davidson To "Never Post Again" In Instagram Comment
The 'thank u, next' singer just dropped the highly anticipated music video for 'breathin' and sent fans into meltdown when hiding a load of cryptic words on the departure board of the train station such as 'NASA', 'needy', 'remember', 'imagine' and whole load of other possible anagrams and signs.
After the video was released, this BTS shot from the video has appeared on an Ariana fan account seemingly showing the completed track list, which confirms titles which have been floating around for a while now!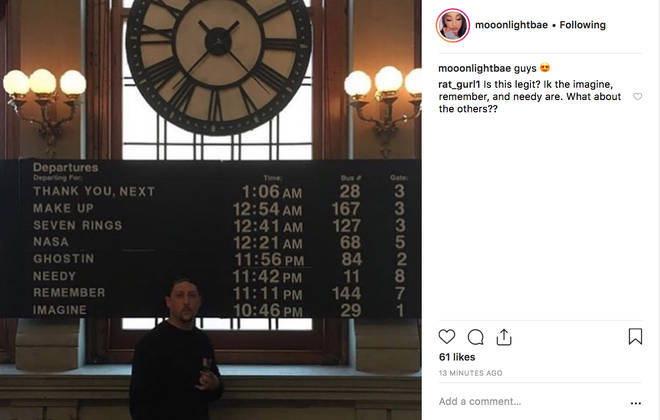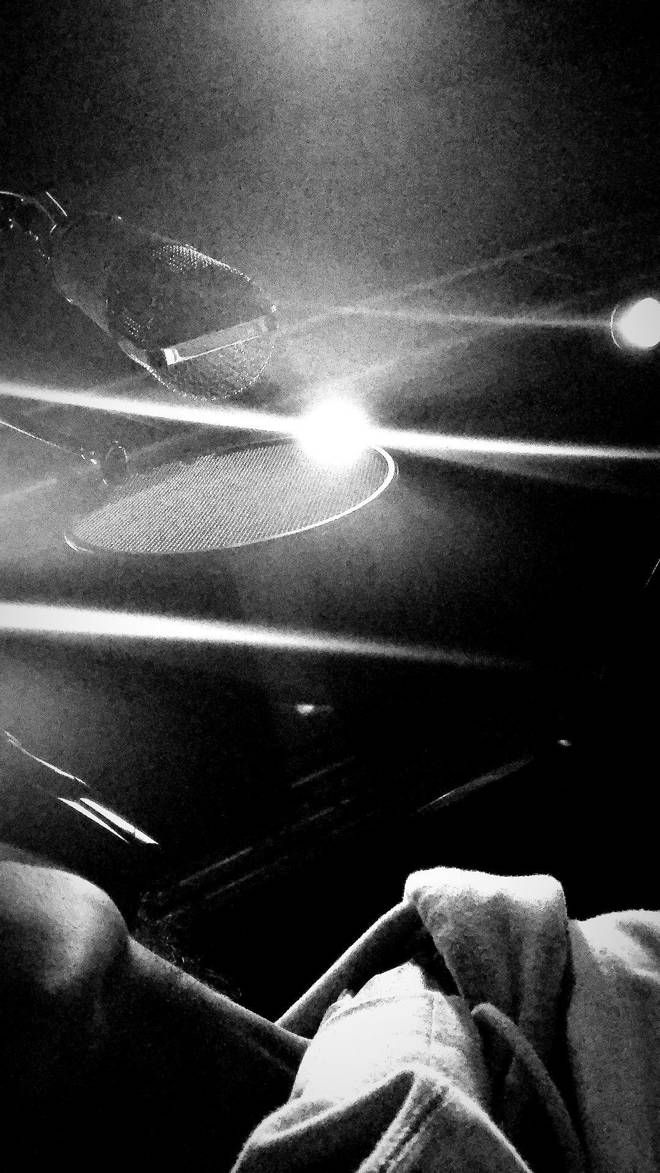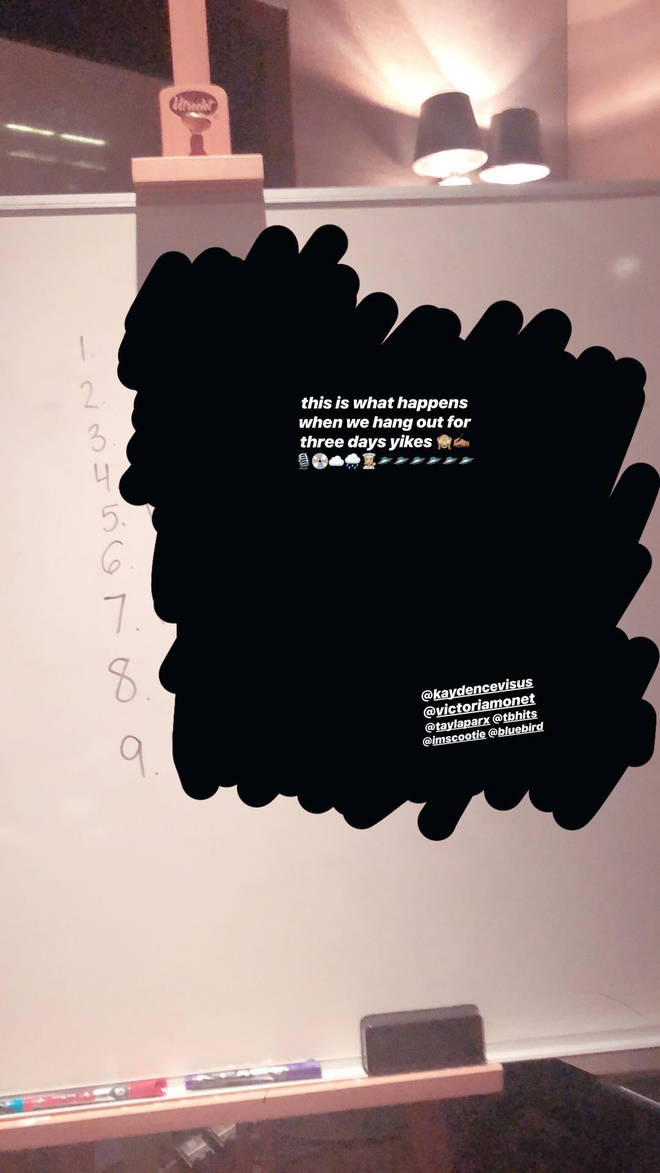 When fans pointed out that she hadn't yet toured 'Sweetener', one fan suggested she may combine the two albums to tour simultaneously, and she actually replied.
Pete Davidson's ex hinted her and manager Scooter Braun had discussed it, and now we're all kinds of excited?!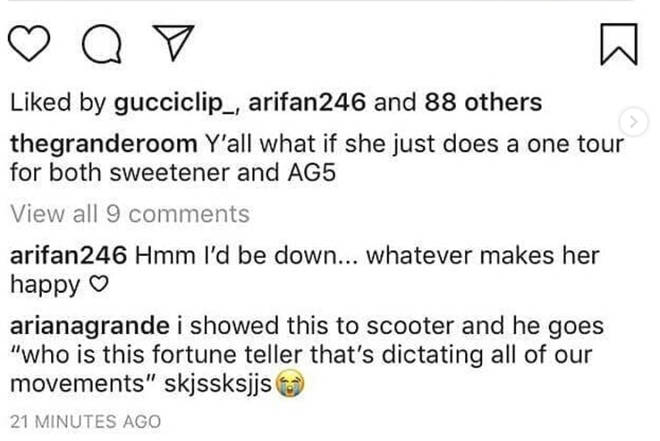 To add even further fuel to this exciting pop music fire, in a since deleted tweet, Ariana confirmed the music she was working on is for 'AG5'.
Joking how she couldn't wait for her fans to turn into her 'lil private detectives' as her fans (and us) love figuring out her teasers, and boy, does Ari love a teaser!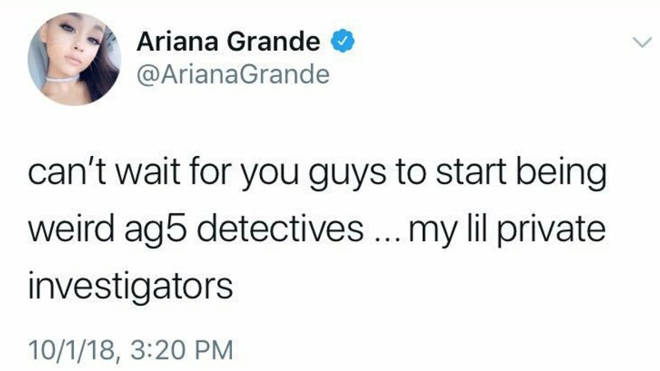 Naturally, fans couldn't contain their excitement at the prospect of getting new Ariana music this soon on, and TBH, same.
However, others aren't convinced we'll be getting our hands on any new Ariana music any time soon, and perhaps they're right to be cautious after all.
> Want Tickets To Capital's Jingle Bell Ball Before Anyone Else? Download Our App Now To Access Pre-Sale!
What is the title of Ariana Grande's new album?
Ariana took to her Twitter account to reveal that she does in fact have a name for the album but was tight-lipped when it came to revealing what it was... grr Ari, you tease!
When is AG5 going to be released?
You can't start teasing a new album without giving the fans some kind of indication of when they'll be able to get their hands on it! But nope, Ariana kept those details even more secret when quizzed on it saying 'hehehe idk'.