Zayn Malik's New Song 'Love Like This': Inside The Lyrics To His Comeback Track
21 July 2023, 09:49 | Updated: 21 July 2023, 09:50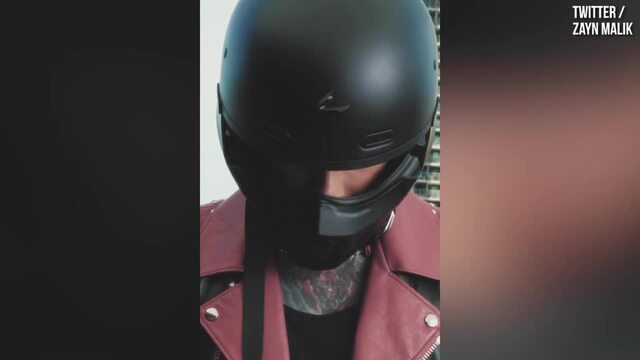 Zayn Malik teases new era
Zayn Malik has dropped his first single in two years, 'Love Like This' - and here's a look inside the lyrics.
After two years of no new releases, Zayn Malik has treated fans to a brand-new track titled 'Love Like This' and it was so worth the wait!
The former One Direction star started teasing fans weeks ago with snippets of his music video where we caught a glimpse of the upbeat track, and it's finally here!
Zayn Makes A Rare Comment About Daughter Khai
Zayn Malik Candidly Speaks About Leaving One Direction In First Interview In Six Years
The song embodies a change to his usual style with the high-energy dance-inspired track and it's already the anthem of the summer.
Of course, it's not just the track that fans are loving as Zayn zooms around on a motorcycle in the visuals and shares some steamy kisses with actress Grace Dumdaw, who plays his love interest.
But what are the lyrics about? Here's your guide to 'Love Like This'…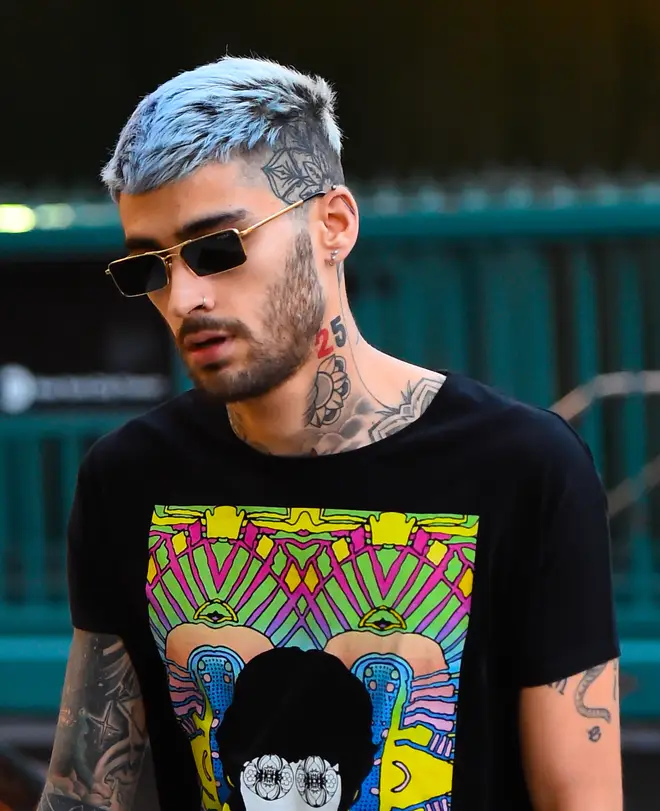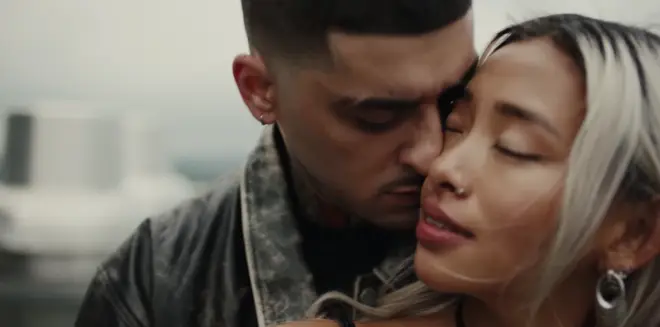 What is Zayn's 'Love Like This' about?
Zayn sings about falling in love in his new track 'Love Like This' as he highlights everything he like about his love interest when singing:
"How you hit 'em with the clothes and the stare/ And the hips and the hair like that/ Got me all up in the zone, in the zone/ In the zone, in the zone like."
Continuing to explore themes of embracing his romance, Zayn goes on to share that 'ride or die' energy as he sings:
"I guess that's love like this/ Usually, I never wanna jump like this/ But I think I wanna dump my chips 'cause/ I cannot go back.
I guess that's faith like this/ Give you everything and you can skate like this (Woo)/ But I think I gotta take that risk 'cause/ I cannot go back."
Take a look at the full lyrics below as well as the music video.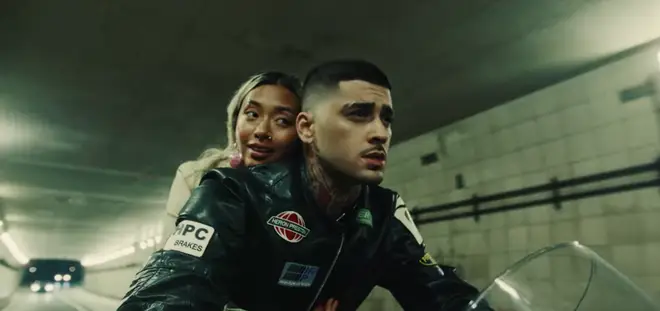 ZAYN - Love Like This (Official Music Video)
What are the lyrics to Zayn's new song 'Love Like This'?
[Verse 1]
Oh, I love it when you show, when you show
When you show that you got my back
If they ever try to roll, try to roll
Try to roll on your name, I black
How you hit 'em with the clothes and the stare
And the hips and the hair like that
Got me all up in the zone, in the zone
In the zone, in the zone like

[Pre-Chorus]
I don't wanna waste no time
I don't wanna waste no time 'cause
You are the, you are the crown
I just wanna take your time and
Everything is on the line, but I would rather be dead
If it's gonna mean a life that's lived without you, baby

[Chorus]
I guess that's love like this
Usually, I never wanna jump like this
But I think I wanna dump my chips 'cause
I cannot go back
I guess that's faith like this
Give you everything and you can skate like this (Woo)
But I think I gotta take that risk 'cause
I cannot go back
[Verse 2]
And I'm lovin' what you say, what you say
What you say when you're on my line
If I never make it back, make it back
Make it back from the chase, I'm fine
Doesn't matter if it's left or it's right
Your direction is on my mind
Got me all up in the zone, in the zone
In the zone, in the zone like

[Pre-Chorus]
I don't wanna waste no time
I don't wanna waste no time 'cause
You are the, you are the crown
I just wanna take your time and
Everything is on the line, but I would rather be dead
If it's gonna mean a life that's lived without you, baby

[Chorus]
I guess that's love like this
Usually, I never wanna jump like this
But I think I wanna dump my chips 'cause
I cannot go back
I guess that's faith like this
Give you everything and you can skate like this (Woo)
But I think I gotta take that risk 'cause
I cannot go back

[Post-Chorus]
One kiss, I am wrapped
Two, four, six, my jack
All I know is that
I cannot go back
One kiss, I am wrapped
Two and I'm attached
All I know is that
I cannot go back

[Bridge]
I don't wanna waste no time
You are the cr—, you are the crown
Everything is on the line, but I would rather be dead
If it's gonna mean a life that is lived without you, baby

[Chorus]
I guess that's love like this
Usually, I never wanna jump like this
But I think I wanna dump my chips 'cause
I cannot go back
I guess that's faith like this
Give you everything and you can skate like this
But I think I gotta take that risk 'cause
I cannot go back
I cannot go back
[Outro]
I cannot go back
I cannot go back
But I think I gotta take that risk 'cause
I cannot go back
> Here Are All The Ways You Can Listen To Capital