Where Was You Season 4 Filmed? All The London Filming Locations
21 March 2023, 16:34
Here are all of the main filming locations for You season 4 as Joe Goldberg embarked on his new life in London.
You season 4 part one dropped on February 9 on Netflix, while part two landed a month later, and we see Joe Goldberg embark on his new life across the pond in London.
Taking on his new identity as Professor Jonathan Moore, Joe inevitably finds himself in the midst of his lies once again, and this time he's UK bound - and British fans were more than excited to learn of the series being filmed in some popular places in the capital.
What Happened In The 'You' Finale? Season 4 Part 2 Ending Explained
The Cast Of 'You' Season 4: All The New Actors & Where You've Seen Them Before
So, where exactly are the London filming locations for You season 4?
Let's take a look…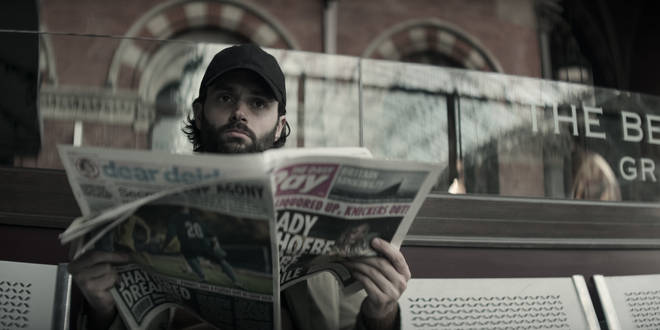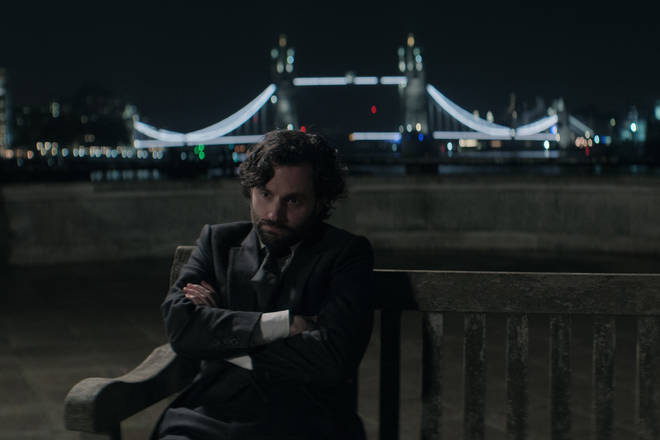 Where was You season 4 filmed? All the London filming locations
Starting off his European chapter in Paris, Joe soon heads to London to start his new life at a university as a professor.
The filming at the university takes place at the highly prestigious Royal Holloway University in Egham, Surrey, where Penn Badgley was spotted walking around campus by a student last year.
The university has made many TV appearances over time, from scenes in Downton Abbey to Celebrity Masterchef and Midsomer Murders.
Another filming location you may recognise is Knebworth House in Hertfordshire, which has previously appeared in The Crown, and makes appearances in scenes across You season 4.
The home of Lady Phoebe is a luxurious one, so of course it makes sense that the filming location for her to-die-for apartment was actually the Four Seasons Hotel at Ten, which is one of Britain's finest architectural landmarks.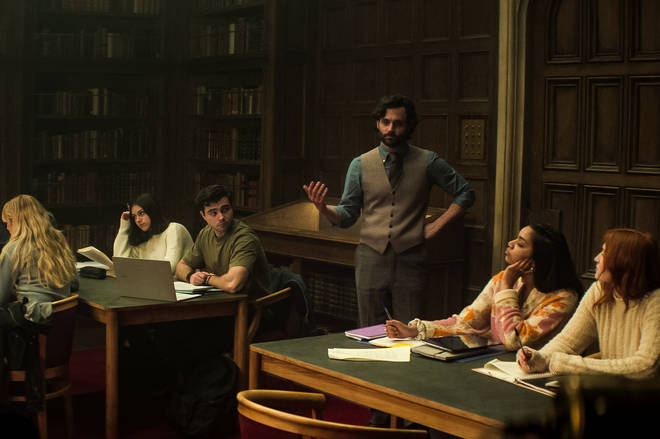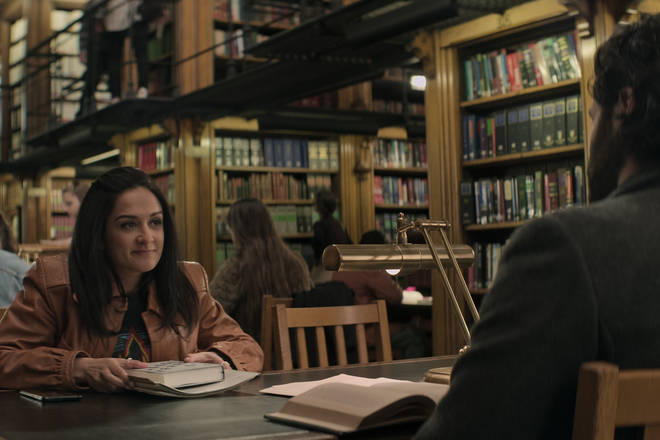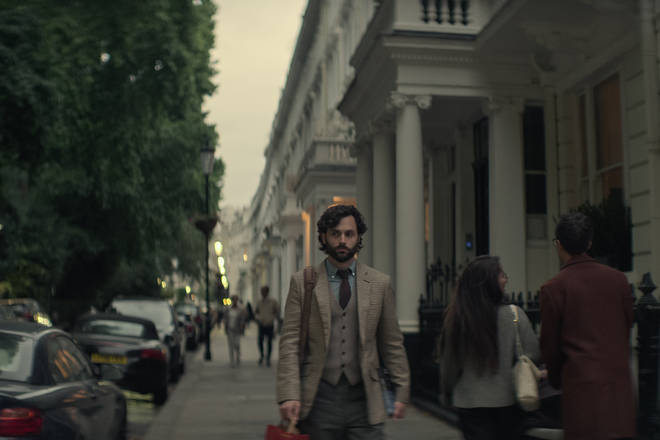 One of the biggest filming locations during season 4 of You is Lincoln's Inn, 11 New Square which doubles up as the fictional Darcy College, where Professor Jonathan Moore, aka Joe Goldberg, teaches.
All the library shots were filmed here, in Holborn, and it's actually one of the world's most prestigious professional bodies of judges and lawyers.
Gaddesden Estate, Gaddesden Home Farm also features in the new season of the Netflix series as a lumber yard.
Of course, you'll recognise the famous St. Pancras International Station, when Joe first arrives in London.
The Bargehouse lends itself to season four as the home to leading lady Kate's exhibition space as she works as an art gallery director.
Popular night club Fabric sets the scene for the party scenes in You season 4.
Other filming locations in You season 4 include St Bartholomew the Great, Seething Lane Garden and The Promenade, Chiswick & Chiswick Gardens.
Part two of season 4 saw Joe return to many of the same locations, but a few more familiar places were featured including White Waltham Airfield in Maidenhead, where Kate's dad Tom Lockwood spends time in an airplane hangar.
Meanwhile, that shocking scene in the last episode where Joe and Rhys end up in the water was filmed at the Royal Victoria Dock near the University of East London