The Cast Of 'You' Season 4: All The New Actors & Where You've Seen Them Before
13 March 2023, 14:19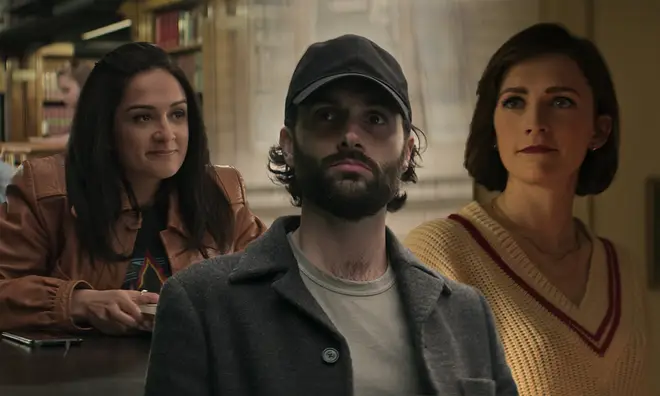 You's fourth series introduced a whole new line-up of actors, here is everything you need to know about the newcomers and their mysterious characters...
Netflix's You returned in February and it didn't take us long to binge threw those first five episodes in record time – and now season four part two has just landed!
Joe Goldberg has made yet another move and this time he's landed in none other than London, and a whole new setting means a whole new cast!
Penn Badgley famously portrays the murderous Joe (and any other aliases he may take on) but which actors are portraying the new characters this season?
Every Person Joe Goldberg Has Killed In 'You' Seasons 1, 2 And 3
All The Pop Songs Featured In 'You' Season 4: From Taylor Swift to Halsey
Here's an introduction to every character, new and old, in series four – who will be affected by the You curse this time around?
Read on the find out everything you need to know about the cast of You; their ages, characters, and where you've seen their familiar faces before...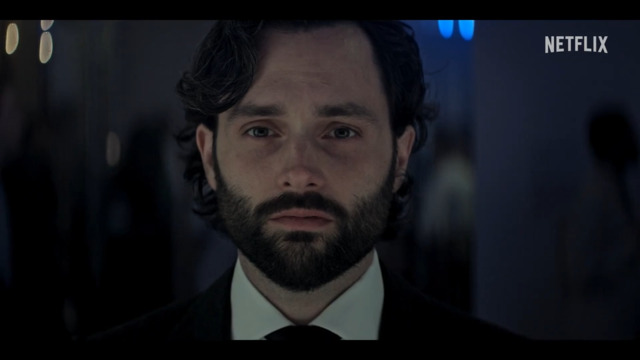 Watch the trailer for part one of You season 4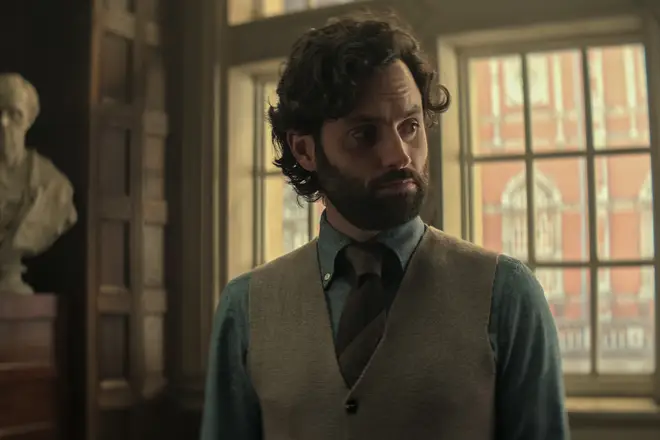 Penn Badgley as Joe Goldberg/Jonathan Moore
Penn Badgley returns to portray Joe Goldberg, who is now going by Professor Jonathan Moore as he masquerades in the world of academia...
Of course, he's also gone by Will Bettelheim in the past, he's racking up quite the list of names! Penn is 36 years old and it's assumed that his serial killer character is around the same bracket.
Charlotte Ritchie as Kate
Kate is the subject of Joe Jonathan Moore's deathly affections this season, she's described as 'an icy, cold and suspicious gallery manager'.
Charlotte Ritchie, 33, is playing the female lead in the new series, she's best known for her work in Feel Good, Fresh Meat, Siblings and Call the Midwife!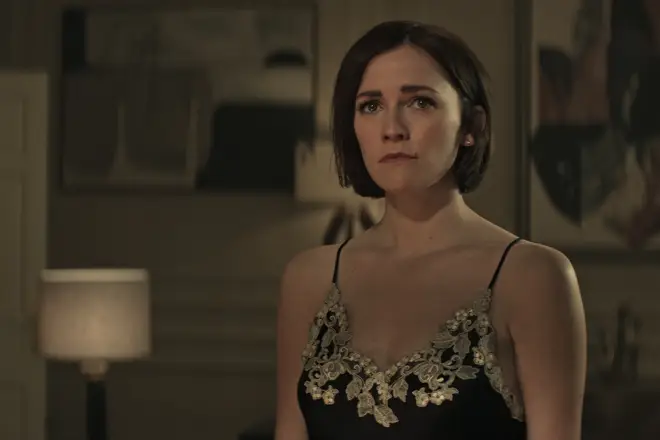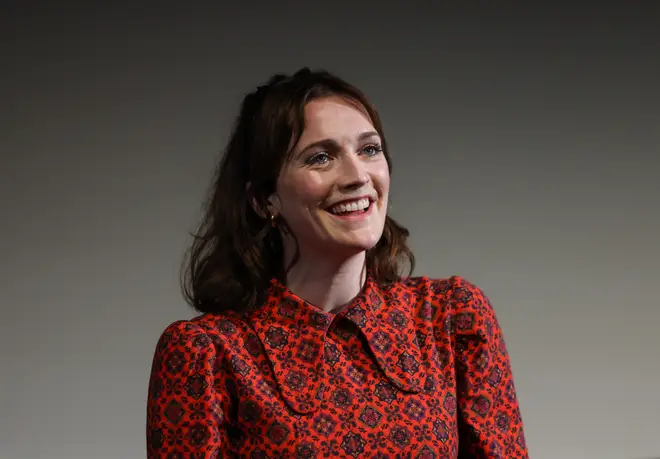 Ed Speleers as Rhys Montrose
Rhys Montrose is a successful author who boasts a famous memoir, and he even starts to carve out a friendship with Joe as they chat about being financial underdogs in the world of the London elite...
Ed Speleers, 34, plays Rhys and has acted in big projects such as Outlander, Downton Abbey and Alice Through the Looking Glass.
Greg Kinnear as Tom Lockwood
Tom Lockwood appeared in the second part of You's fourth season, and portrayed Kate's powerful and controlling father.
He's played by American actor Greg Kinnear, who you'll likely recognise from a string of Hollywood movies, most notably being the likes of The Last Song, Stuck in Love, As Good As It Gets and Little Miss Sunshine just to name a few!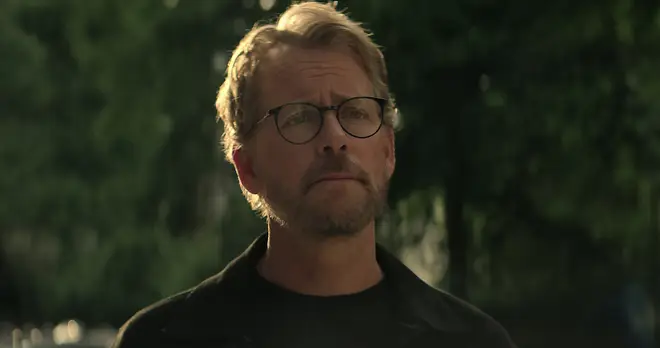 Tilly Keeper as Lady Phoebe
Tilly Keeper joins You as Lady Phoebe who is London's 'It girl', she's described as "a rich, famous and chaotic socialite".
The aristocratic 20-something is portrayed by Tilly, 25, who you'll likely know from her extensive work on the British soap opera, EastEnders.
She's been acting since 2008, mainly working in television but has also acted in the feature Marooned Awakening along with several short films like Make Me Famous and True Colours.
Tati Gabrielle as Marienne Bellamy
Other than Joe, Marienne Bellamy, the subject of his infatuation last season, is the only recurring character coming back for season four.
She's portrayed by Tati Gabrielle, 27, who you may recognise from her work The 100, Chilling Adventures of Sabrina and the action movie Uncharted. She also appeared in Netflix's Kaleidoscope, a series that can be watched in any order by viewers! Be Watched In Any Order
Lukas Gage as Adam Pratt
Adam Pratt is one of the only American characters this season, he's a wealthy and spoilt son from a rich East Coast family – he's also the boyfriend of the aforementioned Lady Phoebe.
He's portrayed by Lukas Gage, 27, who has been in several successful TV dramas over the past few years; notably bagging roles in The White Lotus, Euphoria, American Vandal and Love, Victor – impressive!
Amy-Leigh Hickman as Nadia
Nadia is removed from the high-class group of friends who are wreaking havoc on Joe's life, she's a literature major in Professor Moore's class.
Amy-Leigh Hickman is 25 years old but is best known for her work as a child actress on CBBC's Tracy Beaker Returns, Tracy Beaker Survival Files and the Dumping Ground.
She's also appeared in soaps EastEnders and Ackley Bridge, and funnily enough, she even worked on the short film True Colours with You co-star Tilly Keeper, serendipitous!
Ben Wiggins as Roald Walker-Burton
Roald hails from a British aristocratic family who loves to partake in old-school activities such as hunting, he's also a good friend of Kate's (and he's a little protective of her too).
He's played by Ben Wiggins who has starred in television shows The Witcher, The Sandman, Hollyoaks and A Discovery Of Witches.
Stephen Hagan as Malcolm
Speaking of Kate, her boyfriend Malcolm is another new main character! He's a literature professor who just so happens to party hard on the weekend.
Malcolm is portrayed by Northern Irish actor Stephen Hagan, 38, and has appeared in the likes of Midsomer Murders, The Cut, Injustice and more.
Aidan Cheng as Simon
Simon is an up-and-coming artist and the son of a rich Chinese tech mogul. Aidan Cheng portrays the prickly character, his acting credits date back to 2019 with his biggest roles being in the series Harlots and The Girlfriend Experience.
Niccy Lin as Sophie
Sophie is another high-profile person in Kate's circle, she's an entrepreneur, influencer and social ambassador.
She's played by Niccy Lin who has been acting since 2017, she's made several TV appearances and acted in short films. Notably, she has starred in The Great and Murder Ballads: How to Make It in Rock 'n' Roll.
> Here Are All The Ways You Can Listen To Capital