All The Pop Songs Featured In 'You' Season 4: From Taylor Swift to Halsey
10 March 2023, 13:19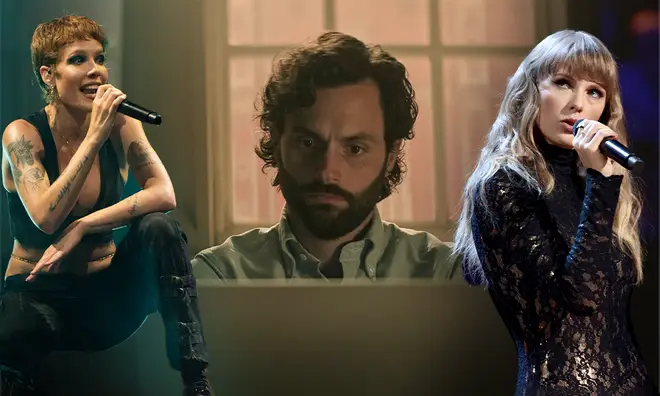 Here are all the songs that were in You season four, parts 1 and 2 – from Taylor Swift to Halsey and more!
You returned in a big way when its fourth season landed on Netflix, with both parts one and two delivering on their promise to bring the dark drama and the chaos.
But one element of the thriller that fans didn't necessarily expect was its killer soundtrack! Laced in with the deadly scenes of Joe Goldberg Professor John Moore's life in London were some recognisable pop songs!
Every Person Joe Goldberg Has Killed In 'You' Seasons 1, 2, 3 And 4
The Cast Of 'You' Season 4: All The New Actors & Where You've Seen Them Before
No, you weren't mistaken, during your latest binge of You's second part to season four, which dropped on March 9, you heard the likes of Taylor Swift and Halsey's tracks.
Here's a rundown of every song that was used in the show...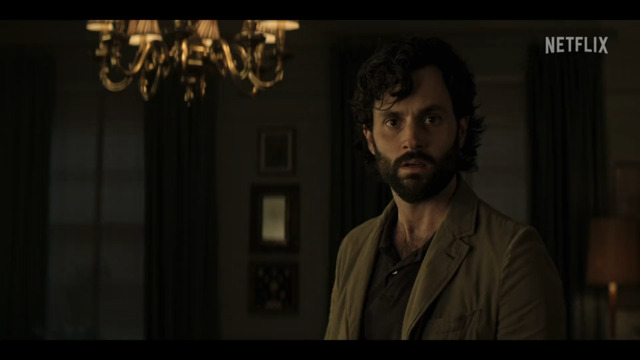 Watch the trailer for You Season 4 Part 2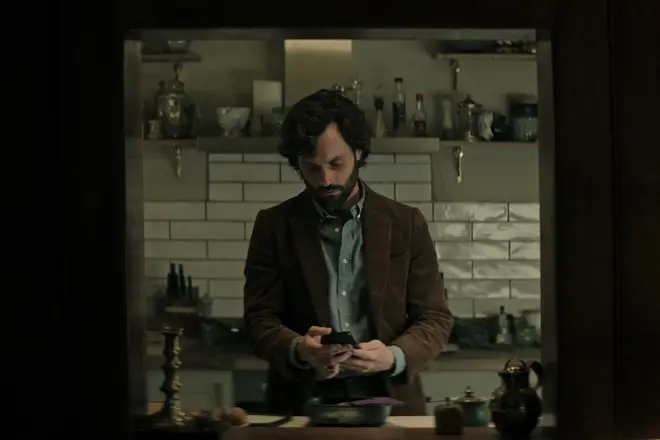 It seems Penn Badgley was trying to tell us something when he made his first-ever TikTok in October, he posted a video mouthing along to Taylor's smash-hit 'Anti-Hero' – and lo and behold that song made its way into season four.
The lead single from 'Midnights' played out in the finale of the series, with Joe's famous self-aggrandizing narration coming in over the top. Fans of You will remember that this is not the first time Taylor's voice has accompanied the show.
In the final episode of season three, 'exile' was used during a very emotional and dramatic scene between Joe and Love – they've certainly opted for a much more upbeat track this time around!
Another pop star that featured in the middle of a pivotal scene was none other than Halsey, a twist came in episode eight which showed Marriane in an extended (and heartbreaking) sequence, 'Bells in Santa Fe' was used and we had chills!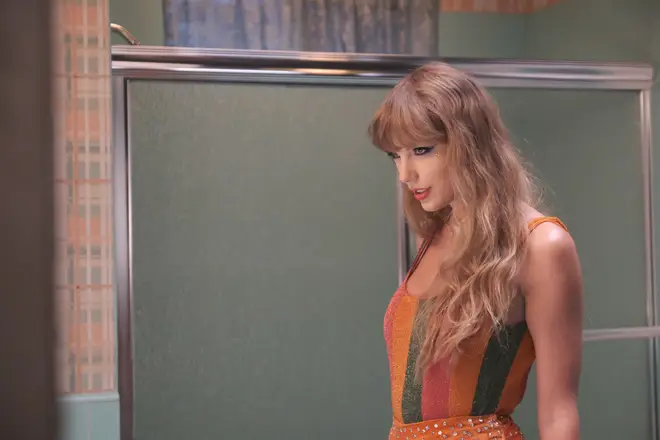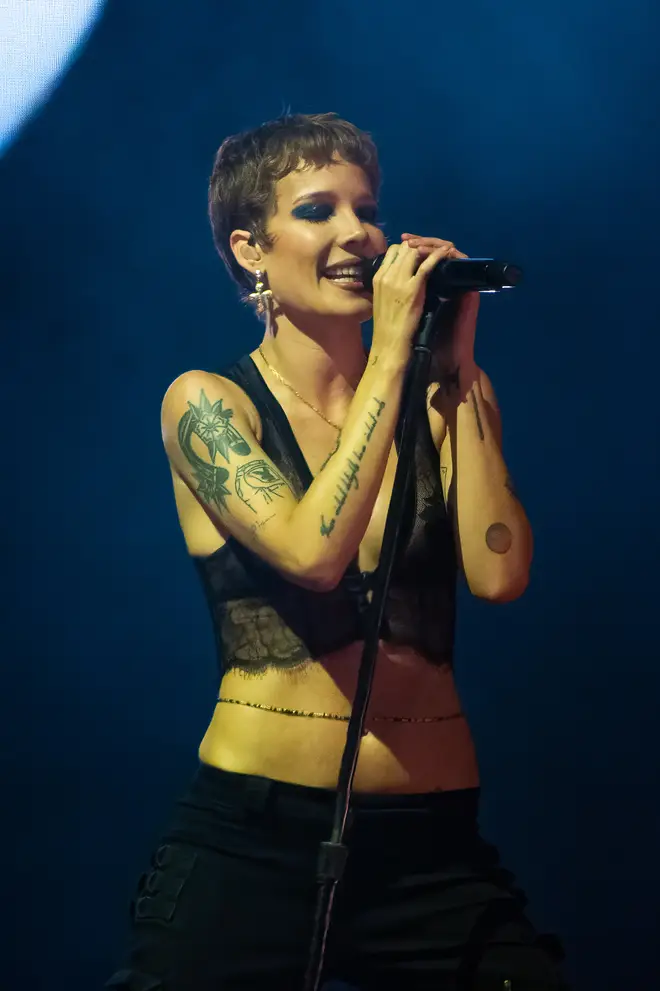 Other notable inclusions were FINNEAS with 'The Kids Are All Dying', Cardi B with ' I Like It', and Grimes with 'You'll Miss Me When I'm Not Around'.
Producers also utilised some older tracks from some legendary stars, with the likes of 'Heart of Glass' by Blondie, 'L-O-V-E' by Nat King Cole, and 'Bodysnatchers' by Radiohead – what an eclectic mix!
It seems You is also championing smaller artists as a few tracks were used from up-and-comers, giving their careers a huge platform!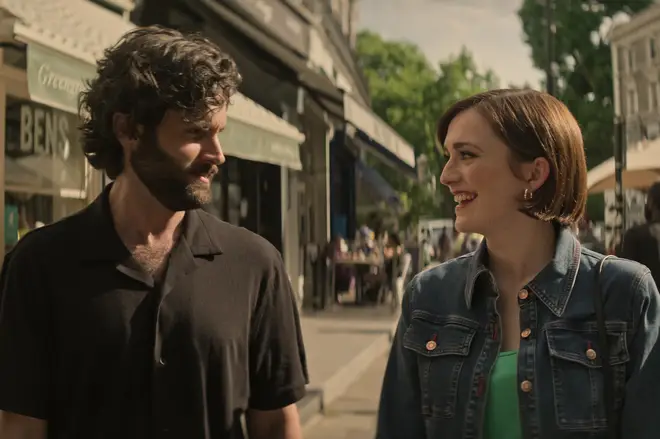 Every song used in You's fourth season
You season 4, episode 1:
Vampire Weekend - 'Oxford Comma'
Roosevelt - 'Strangers'
FINNEAS - 'The Kids Are All Dying'
Minuit - 'Paris Tropical'
Travelle - 'vacation'
Yeah Yeah Yeahs - 'Heads Will Roll'
Cardi B -' I Like It'
Valerie Broussard - 'Killer'
You season 4, episode 2:
Brijean - 'Shy Guy'
breathe - 'Are You All Good?'
Sofi Tukker, Novak & YAX.X - 'Emergency'
You season 4, episode 3:
Beginners - 'Trust No One'
Jungle - 'Can't Stop The Stars'
You season 4, episode 4:
Saavan - 'Hollow'
Two Feet - 'Love Is a Bitch'
Billy Idol - 'Dancing With Myself'
Blondie - 'Heart of Glass'
You season 4, episode 5:
Big Data featuring Joy Wave - 'Dangerous (Oliver Remix)'
You season 4, episode 6:
Sophia Garvey - 'Post Break up Sex'
Hiatus Kaiyote - 'Red Room (Nick Hakim Remix)'
Brijean - 'Lathered In Gold'
Inside Tracks – 'Smoky Vibes'
Helene Smith - 'Thrills and Chills'
You season 4, episode 7:
You season 4, episode 8:
Halsey - 'Bells in Santa Fe'
You season 4, episode 9:
The Searchers - 'Love Potion Number Nine'
Grimes - 'You'll Miss Me When I'm Not Around'
Four Tops - 'It's the Same Old Song'
SHAED - 'Trampoline'
Nat King Cole - 'L-O-V-E'
You season 4, episode 10:
Neal Francis - 'Changes, Pts. 1 & 2'
Radiohead - 'Bodysnatchers'
Taylor Swift - 'Anti-Hero'
> Here Are All The Ways You Can Listen To Capital