What Happened In The 'You' Finale? Season 4 Part 2 Ending Explained
13 March 2023, 15:48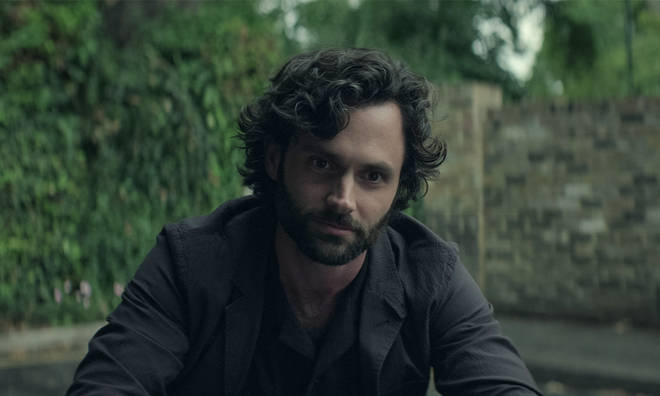 Here is everything that happened in the finale of You season four...
You switched up the formula with its fourth season and part two brought many twists and turns...
If you've binged through the five episodes that brought series four to a close, then you may be wanting a little further clarification on all the chaos that Joe Goldberg brought to London.
Every Person Joe Goldberg Has Killed In 'You' Seasons 1, 2, 3 And 4
The Cast Of 'You' Season 4: All The New Actors & Where You've Seen Them Before
Of course, there are * major spoilers * ahead so read at your own risk! The second part to season four was pretty mind-boggling to say the least, so let's go over the biggest moments from the finale.
Here's the ending to You season four part two explained...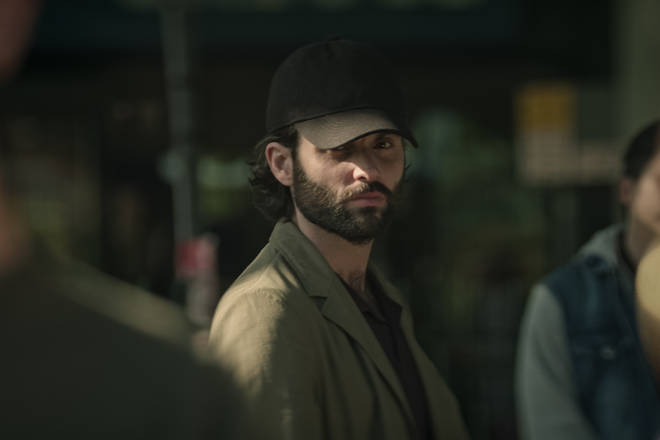 Joe was the 'Eat The Rich Killer' and Rhys Montrose is technically not real
So, we all know that Joe is the ultimate anti-hero, but he took that persona to a whole new level in the season four finale when he started embracing his dark side, rather than using his deadly tendencies for 'good'.
It was revealed earlier on in the second part of series four that Rhys Montrose was not the 'Eat The Rich Killer' like the ending of part one had us believe, Joe was in fact the culprit and had embarked upon a string of murders once arriving in London.
However, this isn't to say that Rhys Montrose isn't real – he is! The author and politician was still very much a part of the elite friendship circle, however, his murderous side was completely fictionalised by Joe as he disassociated from his own killings.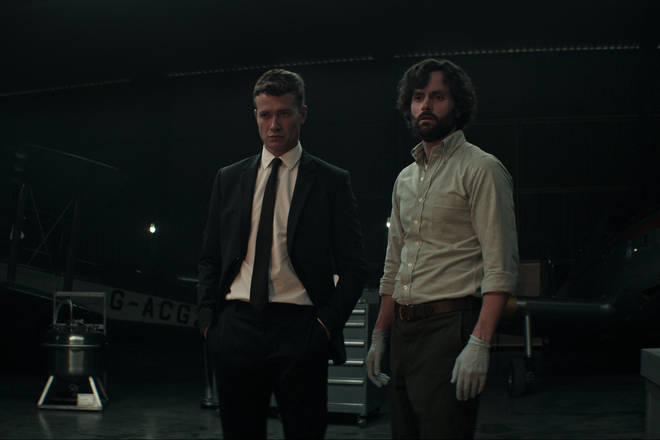 This bombshell piece of information wasn't unveiled until Joe approached the real Rhys Montrose, to which the author said to him: "Do I know you?"
Joe then killed the actual Rhys Montrose and immediately after he continued to imagine and communicate with his own imagined version of Rhys – talk about a twist.
The apparition of Montrose goes on to follow Joe for the rest of the season, acting as his 'dark side', convincing him to continue on his murderous rampage.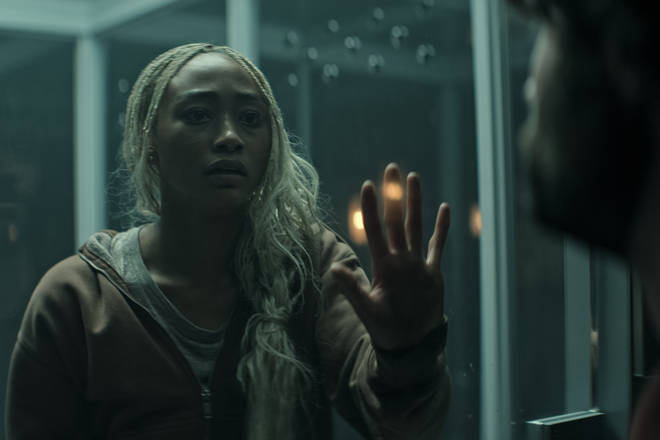 Joe never let Marienne go
In another twist that diverged from what part one made viewers believe, Joe never let Marienne leave London in the first episode and instead kidnapped and imprisoned her in his famous glass cage (did you really think it wouldn't make a return?).
After a gruellingly long time kept in captivity by her disassociating ex-lover, Marienne actually escapes with the help of Joe's student Nadia – finally a love interest that makes it out alive!
She fakes her own death to make it out of the underground cage and heads to Paris to be reunited with her daughter, Juliette.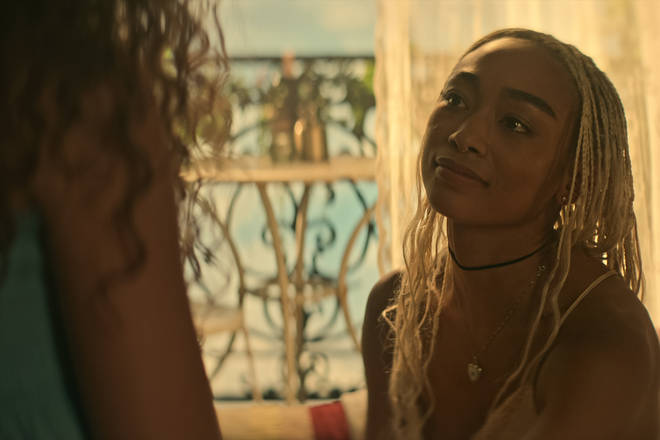 Joe kills Eddie and frames Nadia
In a scene that shows Joe's truly terrifying new nature, he senselessly kills Nadia's friend (and almost boyfriend) Eddie in cold blood.
As Nadia became more and more aware of Joe's dark behaviour in true detective fashion, it seems that behind the scenes, the professor was on to her for a while.
The bright student's dangerous involvement finally caught up with her when she left Joe's apartment after taking photos of murder evidence. As she waited to be picked up by Eddie, she ran into a chillingly calm Joe who took her phone, deleted the images and revealed her friend's dead body.
As punishment, he frames Nadia for Eddie's murder (and Eddie is framed for Rhy's murder) placing the weapon in her hand, in a self-aggrandising manner he tells her she has no other option than to go to jail.
"Tell them all about me, nobody's going to believe you," Joe says during the terrifying reveal, "My greatest pride as a teacher is that I could help you grow."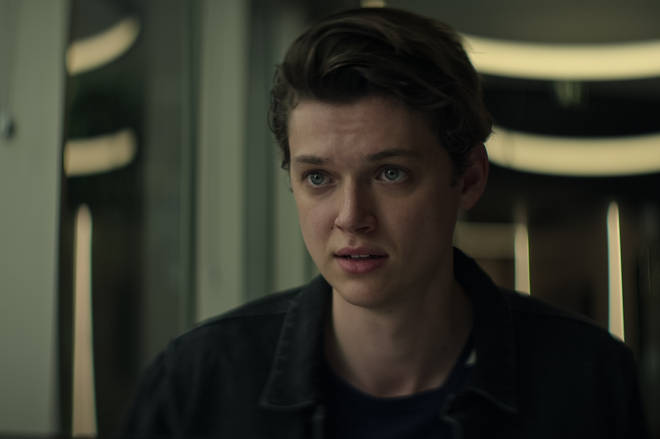 Joe and Kate move back to New York
In the finale, Joe takes it upon himself to murder Kate's dad Tom Lockwood, as a result, this leaves all of his money and powerful resources to Kate.
Joe comes clean to Kate about much of his past, even revealing that he's a serial killer! She seems to look past his dark history and reveals that her father's lieutenant had already informed her of his DNA being found on Rhys's body.
They confess their love for one another and Kate suggests they "keep each other good" in a moment that had all of us raising our eyebrows.
The finale's last scene shows the newly cemented couple on top, they move to New York City and with the help of Kate's unlimited funds and resources, she can scrub Joe's past completely clean.
In the final moments they can be seen in an interview in the Big Apple as they undergo a PR tour of sorts to clear Joe's name and market themselves as a philanthropic duo – or as the interviewer puts it, a power couple.
As always, Joe's narration plays out and it seems he's threatening to bigger and better crimes, he says: "I have so many tools now. Sure, killing is one of many but it is certainly not a one-size-fits-all solution.
"Though the killing part is also much easier now. But I'm honest with myself about it," Joe thinks, accepting his truly dark self.
Season five will certainly only get deadlier...
> Here Are All The Ways You Can Listen To Capital