WATCH: 14-Year-Old Stranger Things' Millie Bobby Brown Wax Her Moustache
27 July 2018, 13:02 | Updated: 27 July 2018, 13:14
You know what they say, there's not beauty without pain, as Stranger Things star Millie Bobby Brown now understands and she's shared a painful video of her getting her top lip waxed, but she's only 14-years-old?!
It's a well known and painful part of the beauty regime, and now, we know Millie Bobby Brown is one of the many women amongst us who rid of that pesky top lip hair by waxing it off.
WATCH: Stranger Things Millie Bobby Brown And Noah Schnapp Take On Drake's 'In My Feelings' Challenge
But hold on, we hear you cry, isn't Millie Bobby Brown the 14-year-old child star of Stranger Things, why would she be going under hair removal procedures when she's barely a teenager?
Indeed she is, but hey, each to their own, and furry top lip hairs in this heat might not be the funnest. We're also really feeling her terror through the caption: "Not again". We feel ya Millie.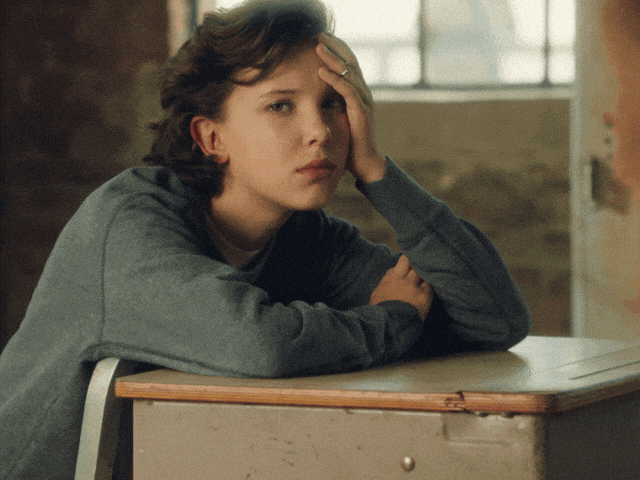 Picture: GIPHY
Download Our Brand New App For All The Latest Stranger Things News