Love Island 2018's Jack Fowler: Age, Football Career, Instagram And Famous Friends Revealed
17 July 2018, 16:57 | Updated: 18 July 2018, 16:03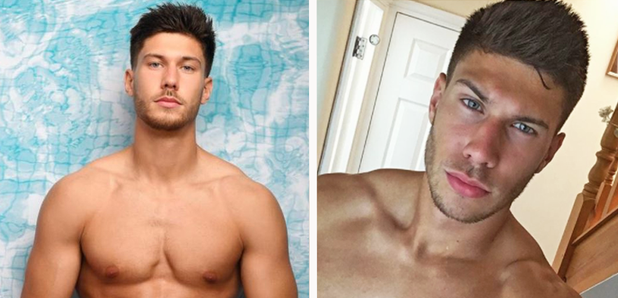 Jack Fowler has dumped Laura Anderson and moved on with newbie Laura Crane so while his breaking Love Island hearts, what do we really need to know? Here's all the facts including football, Instagram and where he is from.
Jack Fowler has been an important contestant on Love Island thanks to THAT Georgia Steel kiss and now his breaking of Laura Anderson's heart.
And while he's becoming a favourite in the ITV2 villa - as well as becoming a bit of an icon with his sunglasses outside – we look into finding out more about the footballer from his age, his football career and where is he from?
Here's everything you need to know:
Love Island Darylle Sargeant Is Unrecognisable Without Tattoos And Piercings
How old is Jack Fowler?
22 years old, another one of the deceptively young contestants!
Where is new Jack from?
Jack, the absolute geez, is from London but plays for a football team in Harlow, Essex.
Unless you ask this person, who is very sceptical about this claim...
Hands up anyone with Jack Fowler's accent? Soz but I'm from London - never heard anyone speak like that. #LoveIsland

— Gibi Berry (@gibiBerry) July 2, 2018
What is his job?
Following the footsteps of many islander predecessors, Jack is both a personal trainer to the stars and a semi-professional footballer, although he is currently injured after hurting his ankle. He has trained the likes of Courtney Green and Jess Wright from TOWIE, and of course, don't all gasp at once, he has dabbled in a bit of the ol' modelling.
Jack has some famous friends
His Instagram states that he is represented by none other than Simon Webbe, formerly of Blue. Confused? Us too. Turns out, Jack has trained Simon in the past and the two are pals, so looks like Simon is repaying the favour by being his manager for when he emerges from the villa a (hopeful) celeb.
Jack Fowler on Instagram
He now has over 60k Instagram followers, and his handle is: _jackfowler_
Download Our Brand New App For The Latest Love Island News