13 Reasons Why Cast Relationships: Who Are The Show's Stars Dating?
31 May 2018, 17:03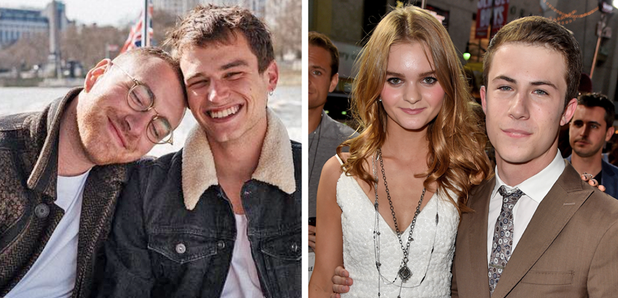 We know that Jessica, Justin and Alex are involved in a love triangle, but what about the actors who play them?
Hannah & Clay. Bryce & Chloe. Jessica, Alex & Justin. Tyler & Mackenzie.
There are plenty of relationships that come and go during 13 Reasons Why and they're always undoubtedly filled with tonnes of drama - that's even before we've discussed seaosn 3! But what about the actors who play our favourite on-screen characters?
> 13 Reasons Why Quiz: 10 Simple Questions To Prove You're The Netflix Show's Biggest Fan
Dylan Minnette - Clay Jensen
It's difficult not to love Clay in 13 Reasons Why and it turns out that can also be said for the very talented actor who plays him, Dylan Minnette. He's been in a relationship with fellow actress Kerris Dorsey for quite a while now after they met on the set of 'Alexander and the Terrible, Horrible, No Good, Very Bad Day'.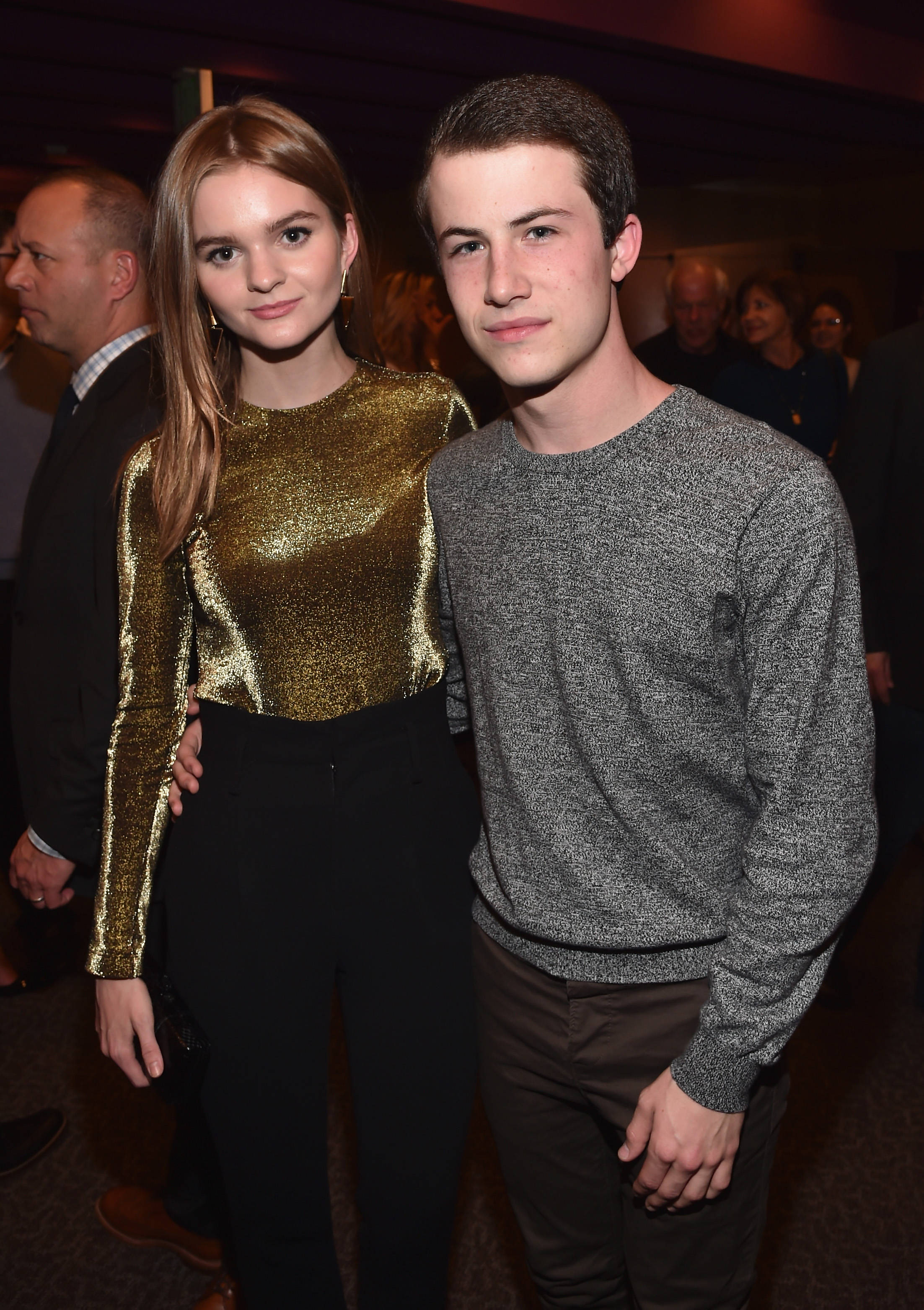 Pic: Getty
Katherine Langford - Hannah Baker
Whilst Hannah has been romantically linked to Clay Jensen, Zach Dempsey and Justin Foley in the show, the actress who portrays the teenager appears to have a slightly quieter love life.
Not much is known about Katherine Langford's relationship status and she hasn't been pictured with any potential partners recently, so we'll watch this space for now.
Christian Navarro - Tony Padilla
Whilst Christian Navarro plays homosexual character Tony Padilla, he's not actually gay himself and is actually dating Shazi Raja.
The pair have been pictured a number of times together but rarely speak out publicly about their relationship. Shazi is an actress and appears on the HBO show 'High Maintenance'.
Tommy Dorfman - Ryan Schaver
With Tommy's character Ryan coming out of a failed relationship with Tony in 13 Reasons Why, we were hoping that his real life relationship status was a bit brighter and it is - Tommy has actually been married since 2016 to husband Peter Zurkuhlen.
We wonder if they discuss poetry together?
Devin Druid - Tyler Down
Whilst Tyler's love life is pretty complicated in the show (soz Mackenzie), Devin's appears to be a lot more successful as he's currently dating Lauren Eggleton. The pair have known each other for a few years and are seriously cute together!
Justin Prentice - Bryce Walker
Hopefully Justin doesn't get too much hate from fans of the show in real life, because we're sure he's nothing like on-screen character Bryce Walker. Whilst Bryce is dating cheer captian Chloe, Justin's rela life girlfriend is Annika Pampel.
Just try telling us these two don't look amazing together!
Brandon Flynn - Justin Foley
Love triangles rarely ever end well and with Justin and Jessica's antics at the 'Spring Fling' at the end of season 2, we're not sure their tri-romance with Alex is gonna last too long!
For actor Brandon Flynn, thankfully his rela life relationship appears to be a lot smoother as he's been daring music superstar Sam Smith since the end of 2017.
Whilst they're the most high profile couple outside of the show, that hans't stopped them sharing a super cute selfie or two...
> Download Our Free App For All The Latest 13 Reasons Why News!