Fans Are Having Mixed Reactions To 'The Idol' Starring The Weeknd & Lily-Rose Depp
7 June 2023, 12:30 | Updated: 8 June 2023, 15:51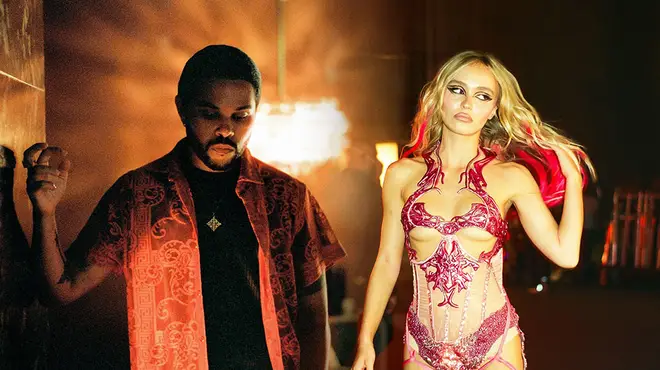 It seems viewers are divided over the first episode of The Idol - the new series by The Weeknd and Euphoria director Sam Levinson.
The Idol has finally dropped after months of anticipation and teasers of the new gritty drama starring The Weeknd and Lily-Rose Depp.
In the gear-up to release, the series was already met with backlash from critics following its debut at Cannes Film Festival last month as well as a scathing report written by Rolling Stone.
Fans, however, have been keen to see what all the hype is about with the show - and viewers have since seemingly adopted a mixed reaction after the first episode dropped at the beginning of June.
How To Watch The Idol In The UK
The Weeknd Unveils New Song 'Double Fantasy' From 'The Idol' Soundtrack - Inside The Lyrics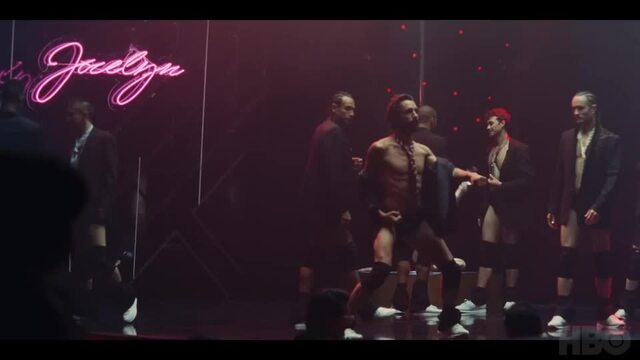 Watch the latest trailer for The Idol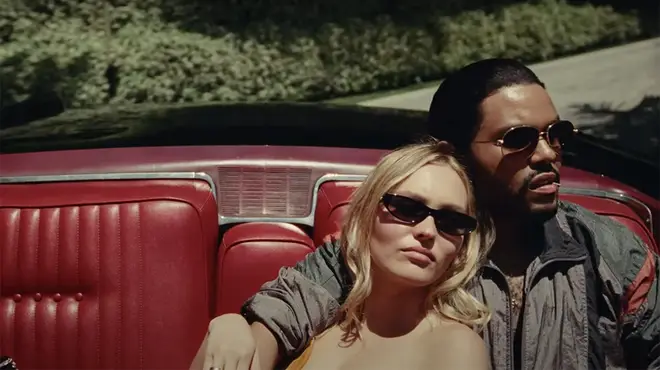 People have tuned in to watch 'the sleaziest love story in all of Hollywood', as per the series' trailer, which sees a fallen pop singer (played by Lily-Rose Depp) as she starts up a romance with a club owner that also happens to be the leader of a secret cult (played by The Weeknd).
The series, which was co-created with Euphoria director Sam Levinson and Reza Fahim; The Weeknd's producing partner, also has a handful of celeb cameos including Jennie from Blackpink as well as Euphoria's Alexa Demie.
Fans have now hopped online following the first episode to share their thoughts on the controversial drama - and here are some reactions to The Idol's first watch…
This pilot is a love letter to Gaspar Noé and I can't be convinced otherwise. Lily-Rose Depp looks damn good on camera and Sam Levinson knows his way around one. No need for hate watching. As Nikki (Jane Adams) said: "Let people enjoy sex, drugs, and hot girls!" #THEIDOL pic.twitter.com/ffJLahCyEj

— vinny (@pabstbluemeg) June 5, 2023
The Idol is simultaneously awful self-parody, a pretentious art project, and grotesquely exploitative of its subject matter. Sam Levinson's dialogue is about as natural as a chicken nugget. The Weekend's performance is awful. It feels like a show made by CIS men cause it is. pic.twitter.com/7gEid4lxLB

— Lord Edge (@cgd0911) June 5, 2023
the idol is…😀😆 interesting.
i mean the girls look great but the weeknd makes me so uncomfortable now LMFAO

— ༺☆ (@iiinupi) June 7, 2023
first episode of the idol was so bad, the dialogues are so 2015 overdone tumblr template… only entertaining part was watching jennie dancing bc everything else was trash pic.twitter.com/FvrLO5RvWl

— leonardo (@skyferrori) June 5, 2023
First episode of The Idol was pretty wild.

Some cringy writing but overall I liked it

The Weeknd creeps me out heavy and I think it'll be interesting to see how it unfolds pic.twitter.com/IGZOoI9XUS

— Sad Dog (@goldenwashup) June 5, 2023