Meet Taylor Swift's Friendship Circle Including Ryan Reynolds, Selena Gomez And Gigi Hadid
3 December 2020, 13:34
Taylor Swift still has a huge friendship circle since disbanding her 'squad' of models – these days she counts the likes of Ryan Reynolds, Blake Lively and Gigi Hadid among her besties.
Taylor Swift enlisted the help of close friend Ryan Reynolds to share the re-recording of 'Love Story' with her committed fans, and their union has Swifties wondering who else is among Tay's celebrity friends.
Gigi Hadid is of course one of Taylor's closest besties, but she also counts Selena Gomez and Martha Hunt among her BFFs too.
Taylor Swift And Boyfriend Joe Alwyn's Relationship Timeline: Their Real Life Love Story
We're taking a closer look at Taylor's friendship circle and who's in it…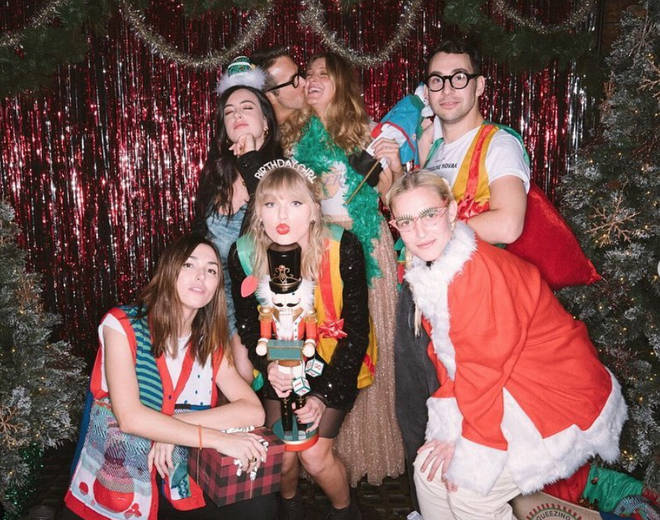 Taylor Swift and Ryan Reynolds
Taylor counts Ryan and his wife Blake Lively amongst her most special friends. They're believed to have grown close after Taylor hung out with Blake while on tour in Australia in 2015, spending the day off of their respective work commitments to explore Warner Bros. Movie World theme park.
The trio later bonded even further when Taylor bought a pad in Tribeca, New York.
They've since become so close in fact that the couple's daughter James' voice can be heard on Taylor's song 'Gorgeous'.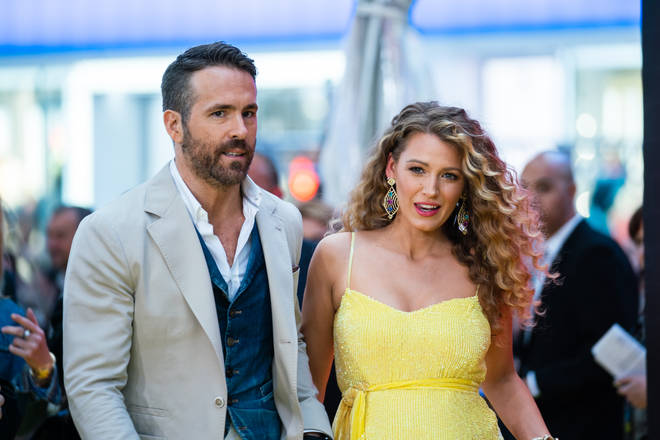 Taylor Swift and Martha Hunt
Supermodel Martha is another of Taylor's besties, and was part of the infamous, now-disbanded 'squad'.
They're believed to have met when Taylor performed at the Victoria's Secret Fashion Show in 2014 which Martha was modelling at.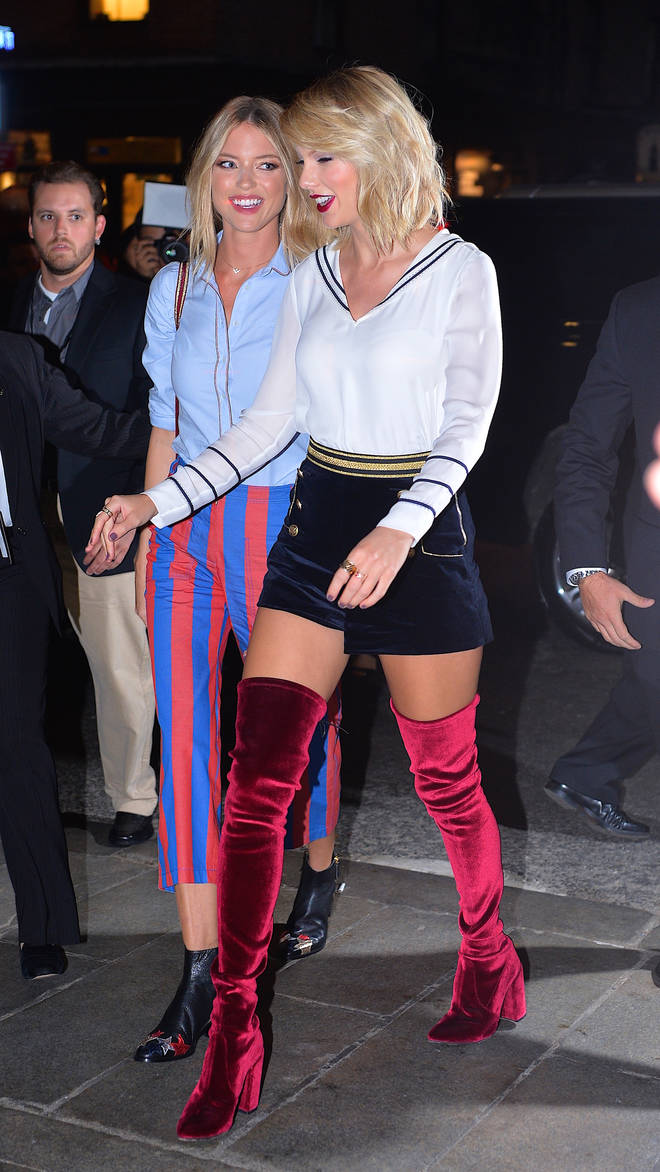 Taylor Swift and Selena Gomez
Taylor and Selena only ever have the kindest words about one another, with Selena often admitting she goes straight to Taylor when she needs advice.
The power duo entered the spotlight at a similar time and are believed to have first met when Taylor was dating Joe Jonas and Selena was in an on-off relationship with his brother, Nick.
Selena previously told Wall Street Journal: "We both went through s*** at the same time. She taught me a lot about how to be treated at a young age."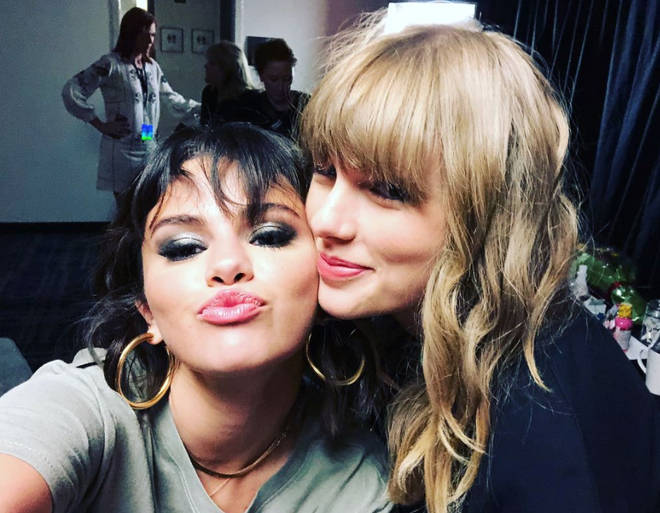 Taylor Swift and Gigi Hadid
Gigi Hadid and Taylor were first seen together in 2014 at an Oscar's afterparty where it's thought they first struck up their friendship.
In June 2015, Taylor brought Gigi out at her 'Reputation' concert in London, along with her other showbiz pals Martha Hunt, Kendall Jenner, Serena Williams, Karlie Kloss and Cara Delevingne.
These days, Taylor's been sending Gigi's baby girl handmade gifts. Awh!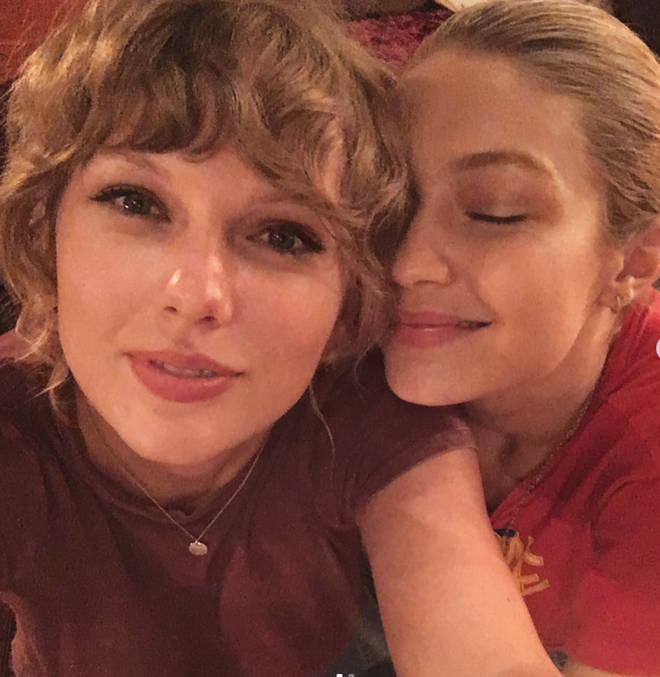 Taylor Swift and Abigail Anderson
If you're a diehard Taylor fan, you'll know exactly who Abigail is.
Abigail is Taylor's oldest friend who she met when they were at high school together.
She even starred in a number of Taylor's early music videos and is referenced in the singer's track 'Fifteen' where she sings: "And Abigail gave everything she had / To a boy who changed his mind / And we both cried."
Taylor Swift and Camila Cabello
Taylor and Camila owe their bond to the Video Music Awards in 2015 after Camila plucked up the courage to say hello to her idol.
Camila told Billboard after approaching Taylor and fellow musical pal Lorde: "I was like, 'I just wanted to say I'm such a huge fan of you guys and I love your music and you've inspired me so much.' They were like, 'Thanks.'"
Taylor later invited Camila to sit with her at an afterparty, which Camila recounted: "We were just talking and yeah, we became friends. I feel like we're really similar as people. We're both very emotional and like a lot of the same things. Even small things like poetry or the same kind of films or very girly kind of stuff."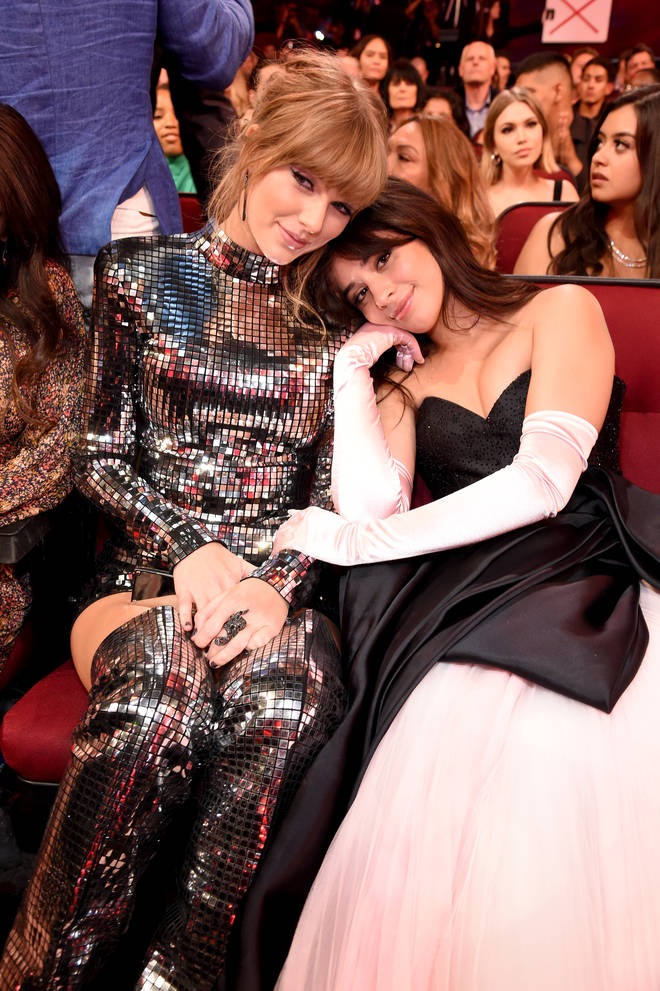 Taylor Swift and Halsey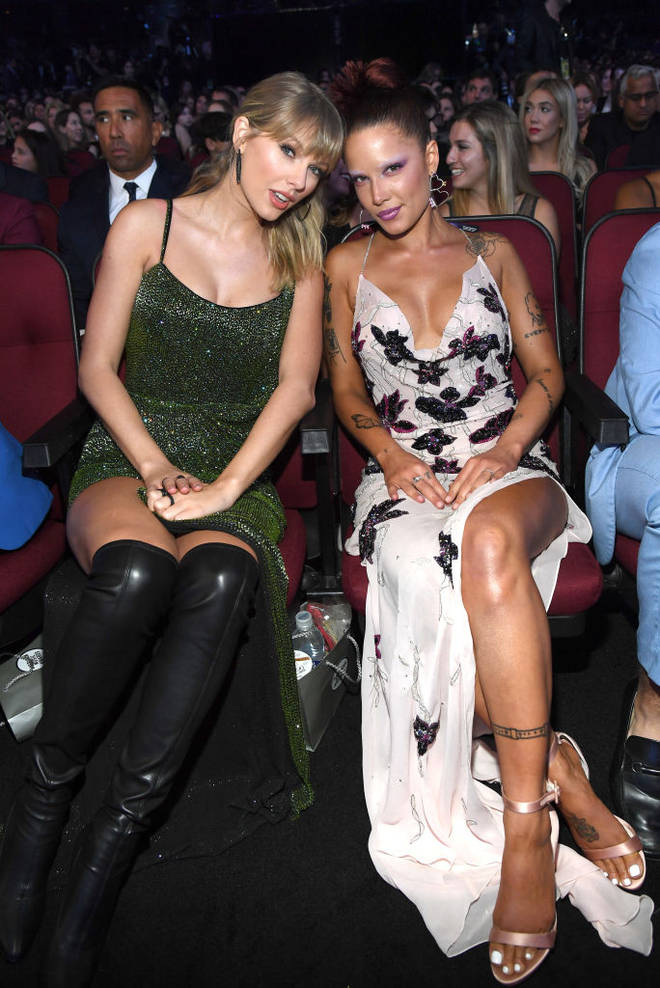 Taylor and Halsey may have very different music but the women are extremely good friends, with Halsey on the guest list of Tay's 30th birthday party in 2019.
The pair often turn to each other for advice and Halsey recently told Elle Australia Taylor gave her some wise words when she opened up about her fears of cancel culture.
Swift apparently told her: "We're not gladiators, we're musicians," to which Halsey added: "If [she] could make sense of everything that was going on in the world right now, [she] wouldn't be a musician."
> Download Our App For All The Latest Taylor Swift News