Shawn Mendes' 'Teach Me How To Love' Lyrics Give Intimate Look At Relationship With Camila Cabello
4 December 2020, 10:50 | Updated: 4 December 2020, 10:54
Shawn Mendes' new song 'Teach Me How To Love' from his new album 'Wonder' has some pretty intimate lyrics.
Shawn Mendes has packed his whole heart into new album 'Wonder', with songs like 'Teach Me How To Love' containing lyrics quite clearly about his feelings for girlfriend Camila Cabello.
In the intimate track Shawn sings words such as: "Put my hands around you / Ooh, teach me how to / Touch you, tease, caress you, and please you / Teach me how to love."
Shawn Mendes' Family Life: Inside His Relationships With His Mum, Dad And Sister
Now these lyrics are pretty clear so we don't think they need a deep analysis, but fans are loving how personal Shawn is getting on his new album.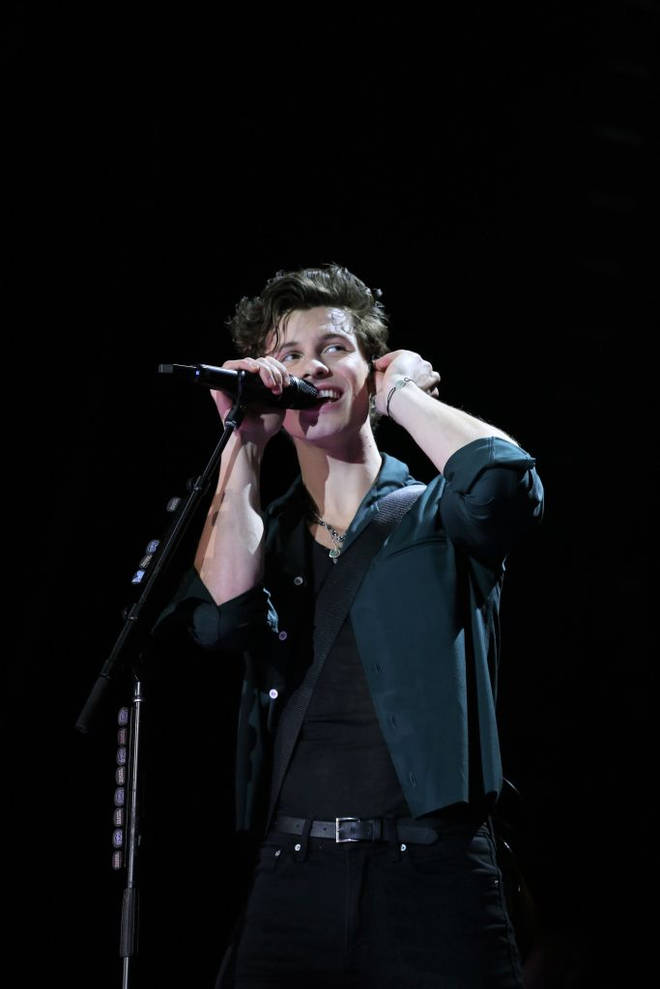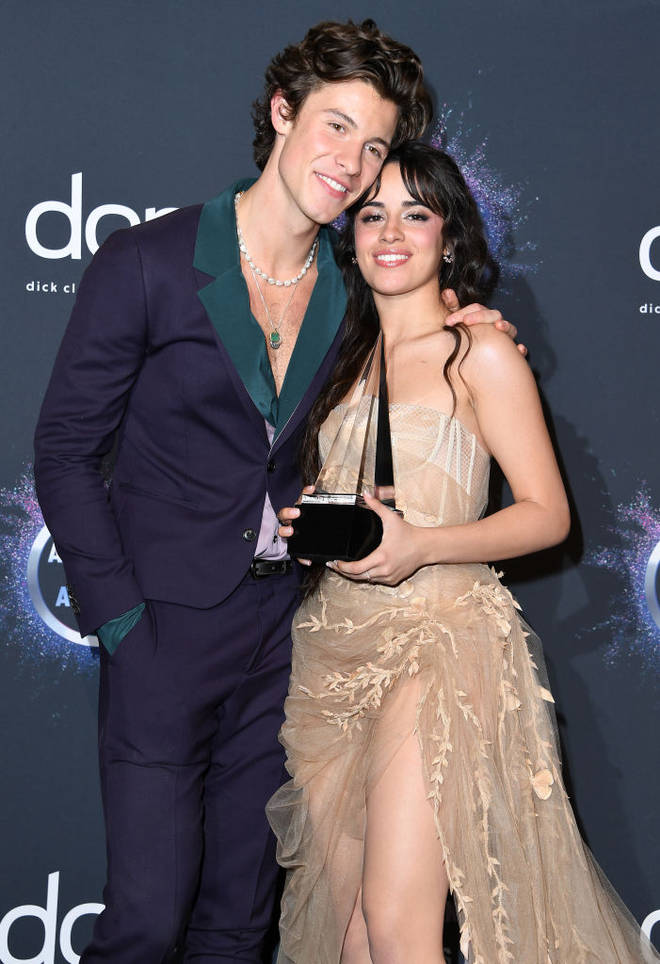 After admitting in his Netflix documentary his back catalogue of songs are all about Camila in the heart-melting scene where he said "they're all about you", Shawn has professed his love for his girlfriend in each and every new song after they finally got together in summer 2019.
With a nod to that very scene, Shawn even has a song called 'Always Been You'.
But 'Teach Me How To Love' seems to be about the start of their relationship when they began to, erm, get to know each other a little better.
In a clip of Shawn talking about how the song came about, the creative genius himself explained: "Teach Me How To Love was the very first song we did in the studio… it's actually one of my favourite songs on the album.
"It's kind of an outlier because it sounds like it's not in the same world as everything else, but I think that's what makes it feel so good too."
What are the lyrics to 'Teach Me How to Love' by Shawn Mendes?
Ooh, your body's like an ocean
I'm devoted to explore you
Ooh, what do you desire?
I'm inspired, I'll do it for you
Won't you draw a map for me?
Laced with strawberries
And I'll get on my knees
Put my hands around you
Ooh, teach me how to
Touch you, tease, caress you, and please you
Teach me how to love
Put my hands around you
Ooh, teach me how to
Touch you, tease, caress you, and please you
Teach me, teach me, teach me how to love
Your imagination, now I'm fixated
And I'm dying to learn
Every inch of you, therе's something new
F'ing me up, I'm what you dеserve
Just draw a map for me
Laced with strawberries
And I'll get on my knees
Put my hands around you
Ooh, teach me how to
Touch you, tease, caress you, and please you
Teach me how to love
Put my hands around you
Ooh, teach me how to
Touch you, tease, caress you, and please you
Teach me, teach me, teach me how to love
How to love
How to love
Teach me, teach me, teach me how to love
Teach me, teach me, teach me how to love
Babe, I won't stop 'til you feel the rush
Babe, I won't stop 'til you feel the rush
Babe, I won't stop 'til you feel the rush
Teach me, teach me, teach me how to love
Babe, I won't stop 'til you feel the rush
Babe, I won't stop 'til you feel the rush
Babe, I won't stop 'til you feel the rush
Put my hands around you
Ooh, teach me how to
Touch you, tease, caress you, and please you
Teach me how to love
Put my hands around you
Ooh, teach me how to
Touch you, tease, caress you, and please you
Teach me, teach me, teach me how to love
How to love
How to love
Teach me, teach me, teach me how to love
How to love How to love Teach me, teach me, teach me how to love
Babe, I won't stop 'til you feel the rush
Babe, I won't stop 'til you feel the rush
Babe, I won't stop 'til you feel the rush
Teach me, teach me, teach me how to love
Babe, I won't stop 'til you feel the rush
Babe, I won't stop 'til you feel the rush
Babe, I won't stop 'til you feel the rush
Teach me, teach me, teach me how to love
> Download Our App For All The Latest Music News