All Of The Movie & TV Roles Rihanna Has Starred In
28 April 2023, 14:54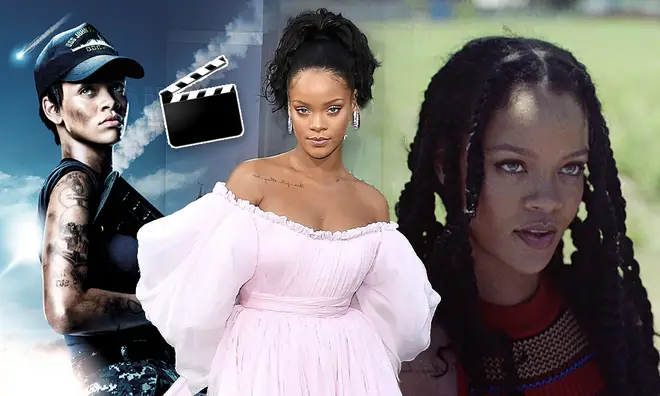 Rihanna has conquered the world of movies as well as the music industry - let's take a look at all of the roles she's had on the silver screen.
With each year that goes by, we are reminded there's nothing that Rihanna can't do as the multifaceted star has not only dominated the music industry, but has some impressive movie roles on her CV, too!
We can't forget about her CEO status either as Riri owns her very own makeup, skincare and lingerie brands; Fenty Beauty, Fenty Skin and Savage X Fenty.
All The Photos Of Rihanna And A$AP Rocky's Baby Boy That Will Melt Your Heart
Will Rihanna Perform At Glastonbury 2023?
The soon-to-be mother-of-two can truly do it all - and it's just been announced that she's set to voice a role in the upcoming movie, The Smurfs Musical.
As we gear up to see the songstress take on another impressive career move, here's a look at all of the TV and movie roles she's had so far…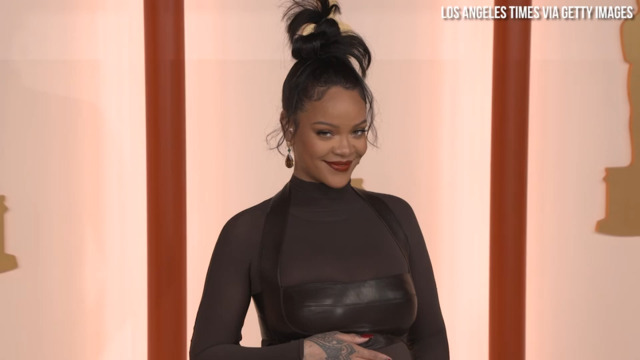 Rihanna attends the Oscars
The Smurfs Musical (2025)
Riri made an exciting announcement during a surprise appearance at CinemaCon in April, revealing she has been cast in the voice role of Smurfette in the upcoming movie from Paramount Animation, The Smurfs Musical.
During her announcement, she even joked: "I tried to get the Papa Smurf role but It didn't work out."
Not only will Riri's voice take centre stage in the movie, but the 'We Found Love' hitmaker will also write and record original songs for the film, and produce the upcoming project!
The Smurfs Musical is due for release on February 14, 2025.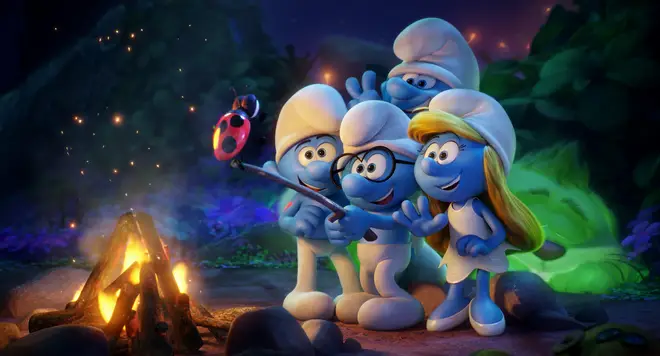 Guava Island (2019)
In 2019, Rihanna starred as the lead character Kofi Novia alongside Donald Glover (AKA Childish Gambino) in the Glover-produced Amazon Prime film, Guava Island.
She plays Glover's character's (Deni Maroon) partner and works as a seamstress but is also the inspiration for her boyfriend Deni's music.
The film is about a young musician (played by Glover) who seeks to hold a festival to liberate the oppressed people of Guava Island, even if only for a day.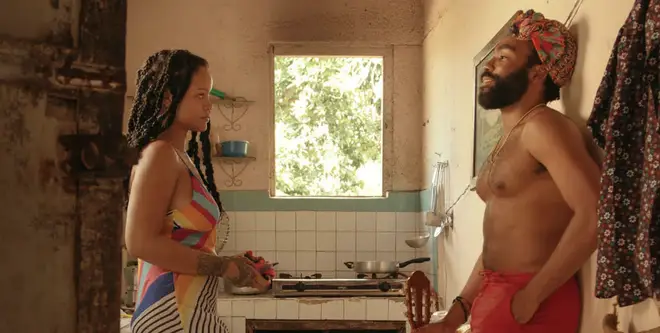 Ocean's 8 (2018)
Rihanna famously played a hacker named Nine Ball in Ocean's 8 alongside the likes of Sandra Bullock, Anne Hathaway, Helena Bonham Carter, Cate Blanchett and Sarah Paulson.
The movie is part of the famous heist film franchise, and it is also the first with an all-female cast of criminals.
It sees Bullock's character - Debbie Ocean - assemble a team of multi-talented women to pull off a jewellery heist at the New York Met Gala.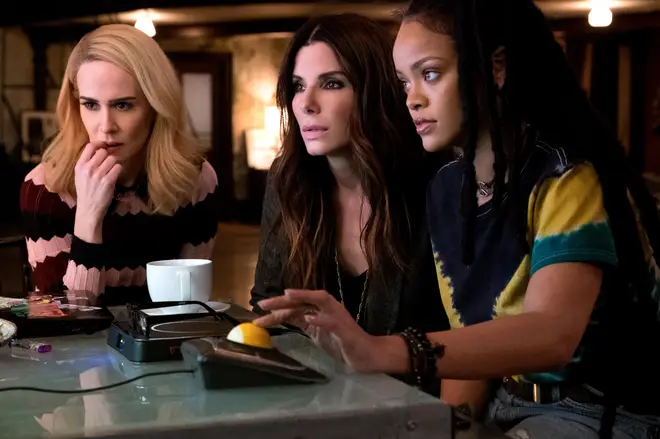 Valerian and the City of a Thousand Planets (2017)
Riri had a brief role in Valerian and the City of a Thousand Planets as she portrayed a shape-shifting burlesque dancer named Bubble.
Although a small role in the movie based on the French science fiction comics, it was equally iconic and impressively added to the list of various roles she has taken on over the years.
Home (2015)
Rihanna took on her first-ever animated movie role in Home alongside Big Bang Theory star Jim Parsons, Steve Martin and Jennifer Lopez.
Rih voiced the character of Tip, who, whilst on her quest to find her mother, befriends a misfit alien who is on the run from his own race and takes shelter on planet Earth.
She even recorded a song for the movie's soundtrack titled 'Towards the Sun'.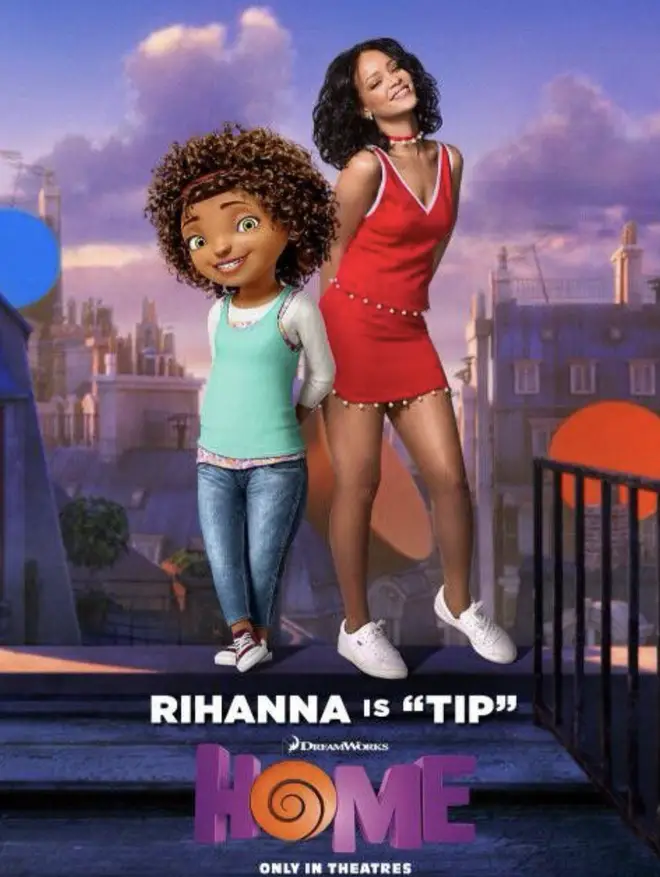 Annie (2014)
The 'ANTI' songstress made a surprise cameo in the 2014 version of the musical, Annie, starring Jamie Foxx, Cameron Diaz, Rose Byrne and Quvenzhané Wallis.
She appeared briefly in a scene as a character name Moon Goddess.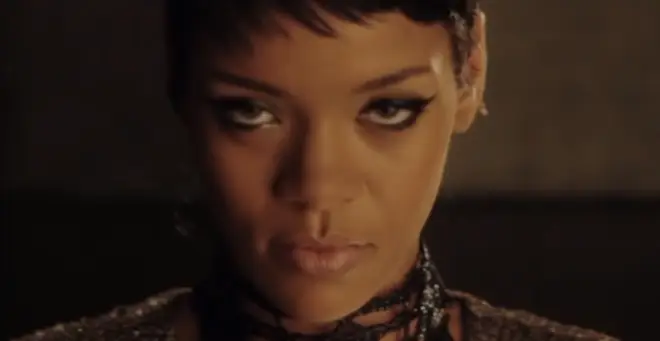 This Is The End (2013)
Rihanna, much like many other celebs, made a brief cameo in This Is The End, which sees actor James Franco throw a party in Hollywood before an apocalypse erupts.
The star-studded cast includes Seth Rogen, Jonah Hill, Michael Cera, Emma Watson and many more.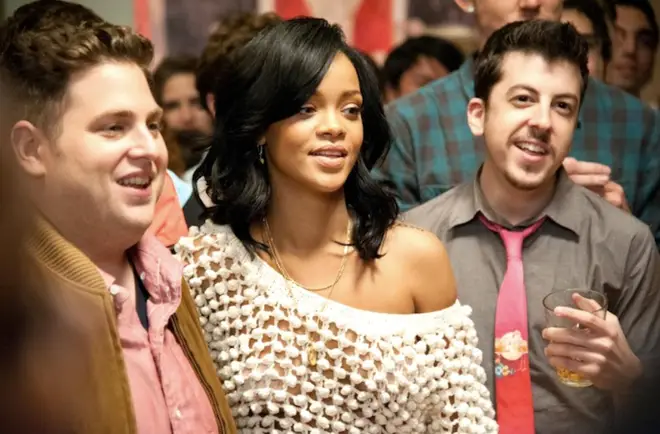 Battleship (2012)
The Bajan singer made her acting debut in Battleship back in 2012 as US Navy weapons specialist, Petty Officer Second Class Cora Raikes.
The film sees an international fleet of naval warships that are forced to defend planet Earth from a mysterious alien enemy.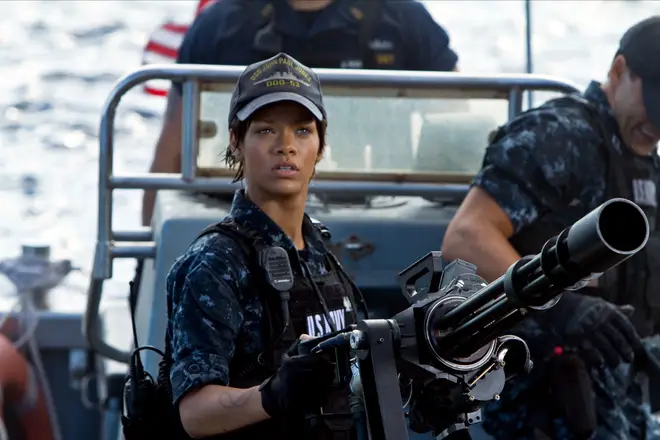 Bring It On: All or Nothing (2006)
Rihanna's first time on the silver screen was marked when she appeared as herself in the 2006 cheerleader flick, Bring It On: All or Nothing, when she was just 18 years old.
She appeared alongside Hayden Panettiere and Beyoncé's sister Solange Knowles in the teen movie about a cheer captain who has to prove herself to a new squad when she transfers to a rival high school - which is part of the Bring It On film series.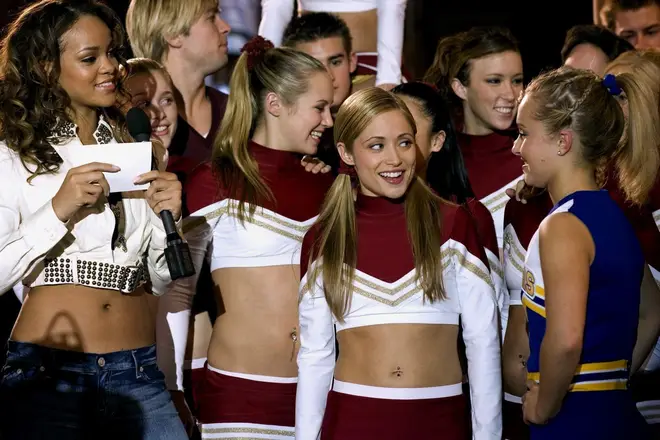 > Here Are All The Ways You Can Listen To Capital