Saara Aalto Is About To Complete Her Dream & Take Part In The Eurovision Song Contest
8 November 2017, 16:45 | Updated: 8 May 2018, 17:12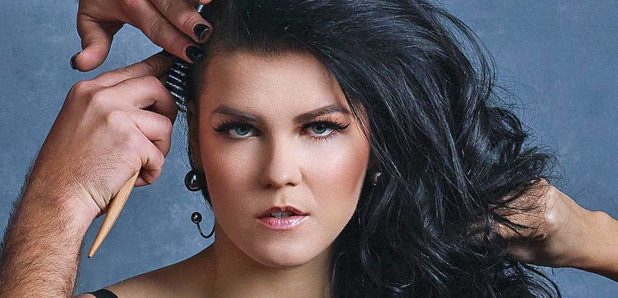 It's gonna be a very special moment!
Finland has a strong history with the Eurovision Contest, but in recent years there have been a lack of winners from a country which really loves the competition.
So this year the team behind their entry have recruited X Factor star Saara Aalto to take part in the 2018 competition in the hope that her talents will be a winning combination!
> 'Are They Going To Shoot Me?' - Matt Terry Was Held At Gunpoint Whilst Filming His Music Video In America
Saara revealed that it's always been a dream of hers to perform on stage at the Eurovision Song Contest but explained that she had been torn between representing the UK or her native Finland.
Speaking to The Sun, Saara revealed, "I love Eurovision so I have been searching for the right opportunity to be part of it. It's just whether I should do it for the UK or Finland or some other country. But the UK is my home now."
"It would be quite fun, Eurovision has always been a dream of mine."
Saara has previously attempted to represent Finland on two occasions with songs that she'd written herself, but following her success on the X Factor, where she finished as the runner-up to eventual winner Matt Terry, the UK have attempted to snap her up.
Since taking part on the X Factor back in 2016, Saara has been welcomed as a judge on the Finnish version of the show this will certainly be a moment to remember as she represents her home nation and aims to bring home the trophy!
The Eurovision Song Contest is taking place on Saturday 12th May 2018 in Lisbon, Portugal and will see countries from across the continent battle it out to become the winner of the 63rd contest.
France, Germany, Italy, Portugal, Spain and the United Kingdom are all automatically through to the Grand Final whilst every other country must go through an elimination process to compete on the big stage.
> Download Our Fancy New App To Find Out Just How Saara Gets On!
Whilst you're here, check out Saara's pal Matt Terry and his latest music video for 'Sucker For You'...