2017's Christmas Number One Has Just Been Announced, And... It's Their Very First No. 1!
24 December 2017, 18:50 | Updated: 10 December 2018, 12:16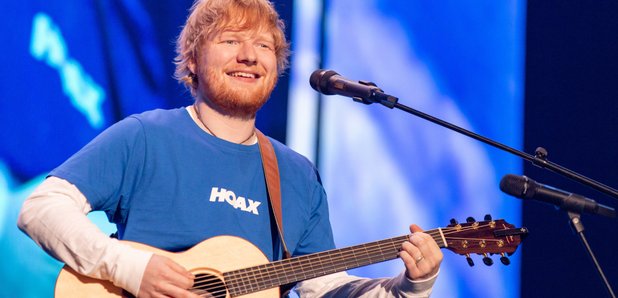 It's been a HUGE year of hits all round.
It's safe to say 2017 has been a year of huge hits, from Justin Bieber and Louis Fonsi's 'Despacito' to Ed Sheeran's 'Shape Of You' and so, so much more... But who's managed to walk away with that coveted Christmas number one?!
Well, that coveted title goes to Eminem, with a little help from Ed Sheeran, with 'River'!
2017 has been an excellent year for music as we've seen some of our favourite artists including Sam Smith and Rita Ora come back with amazing new songs as well as Ed still dominating the charts throughout the year.
Now that the tough competition for the Christmas number one is done, we're already looking forward to what 2018 has in store for us... but if it's anything like the last 12-months in music, it's going to be HUGE!
The Official Vodafone Big Top 40 top 10 looked a little something like this...
1. Eminem feat. Ed Sheeran - 'River'
2. Wham! - 'Last Christmas'
3. Ed Sheeran with Beyoncé - 'Perfect Duet'
4. Ed Sheeran with Andrea Bocelli - 'Perfect Symphony'
5. Rita Ora - 'Anywhere'
6. Ed Sheeran - 'Perfect'
7. P!nk - 'Beautiful Trauma'
8. Rak-Su - 'Dimelo'
9. Camila Cabello - 'Havana'
10. Big Shaq - 'Man's Not Hot'