Miley Cyrus Reminisces Hanging Out With Taylor Swift, Demi Lovato And Emily Osment
1 September 2023, 12:25 | Updated: 1 September 2023, 15:44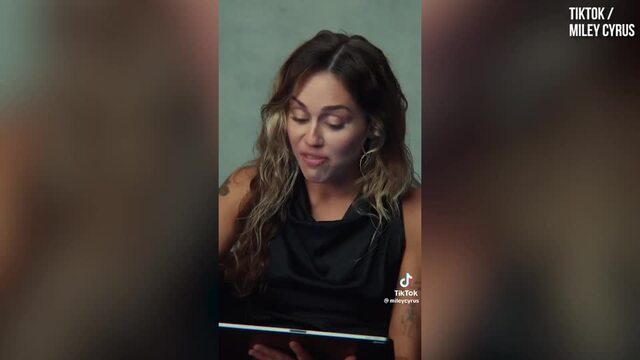 Miley Cyrus reads out her daily schedule from when she was 13
Miley Cyrus had a hilarious reaction to a throwback photo of herself, Taylor Swift, Demi Lovato and Emily Osment leaving an event to head to The Cheesecake Factory.
Miley Cyrus' 'Used to Be Young' series is the gift that keeps on giving and in a recent clip from the reflective episodes she looked back at a picture of her and her fellow pop icons leaving a red carpet event in search of a midnight snack.
In a vintage-looking snap from 2009, Miley hung out with Hannah Montana co-star Emily Osment, Taylor Swift and Demi Lovato as they made their way from Hannah Montana: The Movie premiere to The Cheesecake Factory.
Miley joked about the photo being a giveaway about her sexuality after it went viral. She was dressed in very casual attire – consisting of joggers, a cardigan and bejewelled Uggs – compared to her pals' evening gowns.
She said to the camera: "This picture has become a meme where it says 'be the Miley of your friend group'. If you guys didn't know I was bisexual from this damn picture, I don't know what's wrong with you."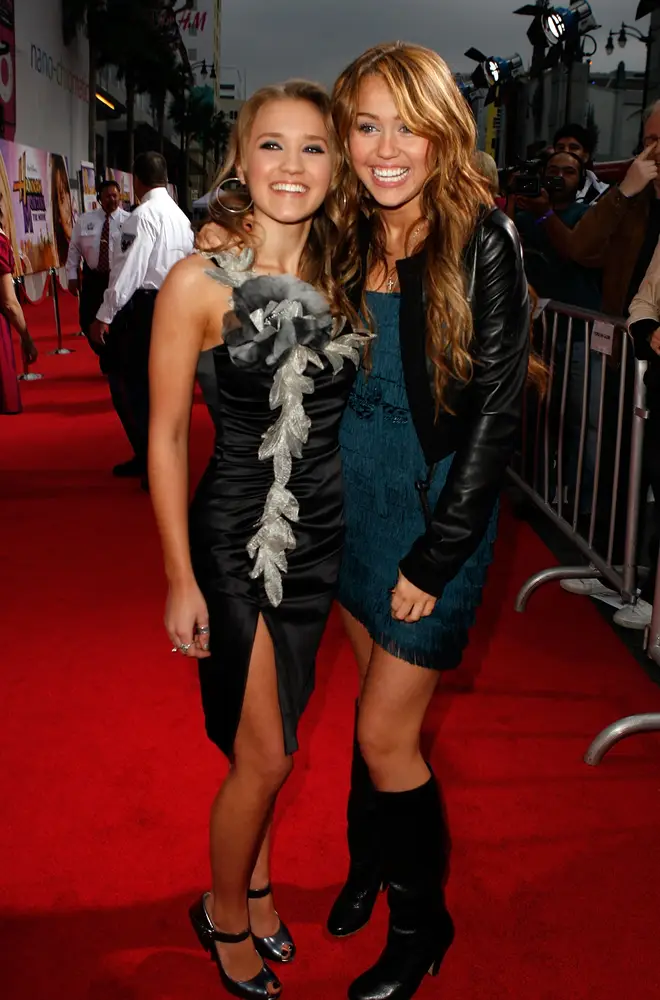 The reaction from her team behind the camera led Miley to ask, "What!?"
She added: "I mean, hello, look at 'em. I literally think we were leaving the Grammys to go to The Cheesecake Factory. Me and Lily and Taylor Swift and Demi Lovato are going to the Cheesecake Factory, because we're some classy ladies."
Miley said she was pansexual in 2016 in an interview with Variety. She recalled struggling to 'understand' her gender and sexuality growing up, revealing her first relationship was with a girl.
"I always hated the word 'bisexual,' because that's even putting me in a box. I don't ever think about someone being a boy or someone being a girl," she said at the time.
"My first relationship in my life was with a chick. I grew up in a very religious Southern family..." Miley recalled. "Once I understood my gender more, which was unassigned, then I understood my sexuality more. I was like, 'Oh — that's why I don't feel straight and I don't feel gay. It's because I'm not."
She later told the magazine in her 2019 cover interview: "What I preach is: People fall in love with people, not gender, not looks, not whatever. What I'm in love with exists on almost a spiritual level. It has nothing to do with sexuality."
Miley's most recent relationship is with musician Maxx Morando, who she's been dating for nearly two years. They tend to keep their relationship out of the spotlight, making their first official appearance together in November 2022.
Olivia Rodrigo Rates British Things - Are They A Bad Idea? | Capital
Listen live to Capital, and catch up on any shows you missed, on Global Player.