Inside Lewis Capaldi's Candid 'The Pretender' Lyrics & The Meaning Behind Them
19 May 2023, 17:08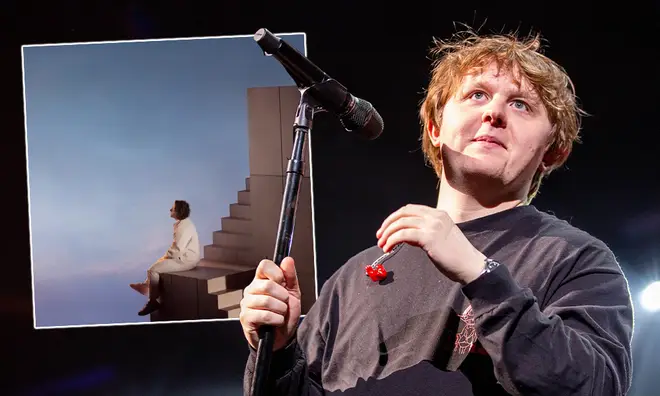 'The Pretender' is already a fan-favourite song on Lewis Capaldi's new album 'Broken By Desire To Be Heavenly Sent'.
Lewis Capaldi blessed us all with his second studio album 'Broken By Desire To Be Heavenly Sent' on May 19 - and one song in particular, 'The Pretender', already has fans listening on repeat.
The Scottish superstar has already dropped a string of singles off the album ahead of its release, including 'Wish You The Best', 'How I'm Feeling Now' and 'Pointless', and now his new 12-track album officially has fans in their feelings.
Lewis Capaldi's 'How I'm Feeling Now' Documentary: How To Watch, Release Date & What It's About
Who Is Lewis Capaldi's Girlfriend Ellie MacDowell?
Hitting all kinds of emotional themes on the album, Lewis gets candid about mental health on 'The Pretender' - a subject which he hasn't shied away from in the past, and fans can't stop talking about how beautiful and relatable the new track is.
Here's a look inside the meaning behind 'The Pretender' lyrics…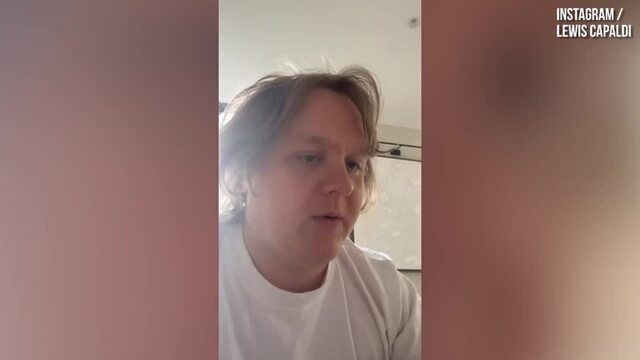 Lewis Capaldi speaks ahead of album being released
Inside the meaning behind Lewis Capaldi's song 'The Pretender'
Lewis candidly touches on feelings of anxiety and mental health in the lyrics for 'The Pretender' as he sings:
"I'll be anybody but me / To tell you the truth, I'm a mess, I'm a fool / You don't know that / And you never will, In my mind, it's instilled not to show that."
Continuing the theme of hiding behind a happy mask, Lewis continues to openly sing:
"I spend almost all of my time, Feeling like I'm falling even further behind / And I know I'm so good at seeming, Like I'm not on the edge of a knife / I'm the pretender, what can I tell ya?"
He goes on to say that he "can wear a million faces", adding that he's "always found it easy to fake it", and fans have since praised his raw lyrics and applauded him for his honesty in putting on a brave face during tough times.
Lewis is often very open when it comes to mental health, particularly in his new Netflix documentary How I'm Feeling Now, where he shares a deep insight into his low points with fans.
Check out the full 'The Pretender' lyrics below…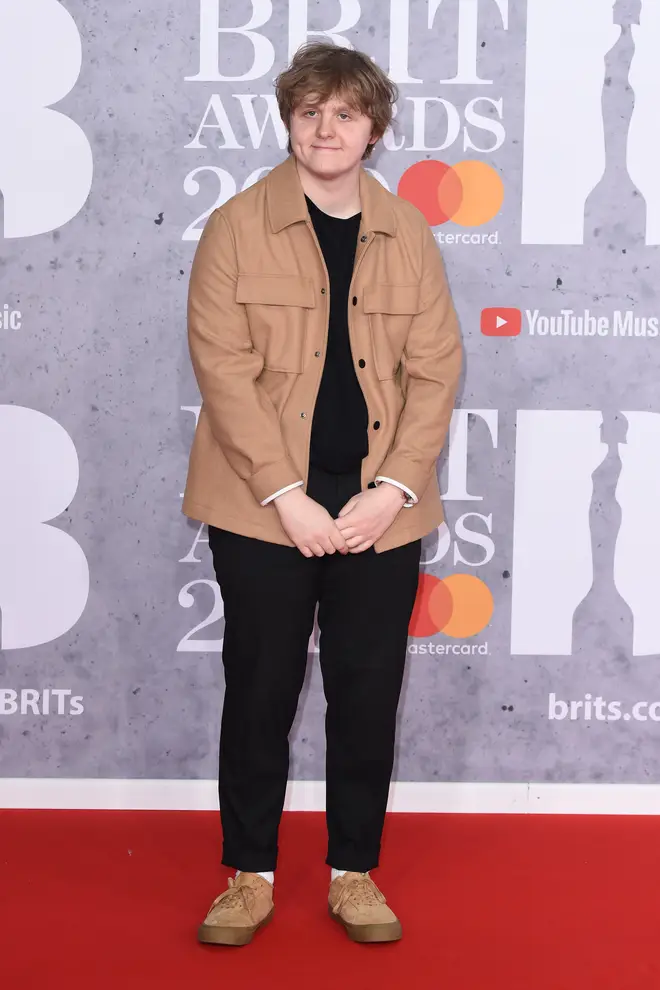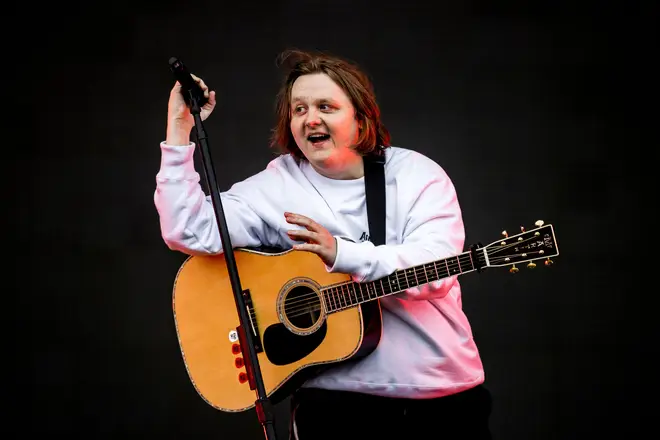 Lewis Capaldi's 'The Pretender' lyrics in full
[Verse 1]
I will be your shoulder to cry on
I will make you laugh if you need
I will play the part if you say so
Yeah, I'll be anybody but me

[Pre-Chorus]
To tell you the truth, I'm a mess, I'm a fool
You don't know that
And you never will
In my mind, it's instilled not to show that

[Chorus]
I spend almost all of my time
Feeling like I'm falling even further behind
And I know I'm so good at seeming
Like I'm not on the edge of a knife
I'm the pretender, what can I tell ya?
Designed to deceive
So, tell me who you want me to be

[Verse 2]
I can wear a million faces
'Cause I don't like the one underneath
Always found it easy to fake it
Yeah, I'll be anybody but me So, tell me who you want me to be
[Pre-Chorus]
To tell you the truth, I'm the fraud in the room
And I know that
But you never will
In my mind, it's instilled not to show that

[Chorus]
I spend almost all of my time
Feeling like I'm falling even further behind
And I know I'm so good at seeming
Like I'm not on the edge of a knife
I feel like everything I do is a lie
And all the words just further pull the wool over eyes
I know I'm no good at being who I am away from the light
I'm the pretender, what can I tell ya?
Designed to deceive
So, tell me who you want me to be

[Bridge]
And I'll be
Be my best impression of what you expect from me
But what you don't see is

[Chorus]
I spend almost all of my time
Feeling like I'm falling even further behind
I know I'm so good at seeming
Like I'm not on the edge of a knife
I feel like everything I do is a lie
And all the words just further pull the wool over eyes
I know I'm no good at being who I am away from the light
I'm the pretender, what can I tell ya?
And I'm an imposter, but Hell is a mender
I'm the pretender, what can I tell ya?
Designed to deceive
Lewis Capaldi - The Pretender (Official Lyric Video)