Kourtney Kardashian Fans Were Right About Her Baby Name
1 November 2023, 11:28 | Updated: 6 November 2023, 10:06
Kourtney Kardashian's husband Travis Barker confirmed the name of their baby boy - and it proved every fan theory right!
Reality star Kourtney Kardashian and her musician husband Travis Barker had their baby boy this winter and fans have be dying to find out every detail about the Kardashian-Barker baby!
The Kardashian's have become known for their unique baby names, like Kim Kardashian's daughter North or Kylie Jenner's son Aire, and Kourtney's fourth child isn't expected to be an exception. After some now-deleted pics made it to Kourtney's Instagram fans have suspected the baby's name will be 'Rocky'.
The pictures taken at Kourtney's baby shower had shown her stood by a wishing tree where one note on the tree read: "May Baby Rocky have a life filled with love."
Solidifying suspicions, in an interview for Complex earlier this year Travis told his daughter Alabama that he loves the name 'Rocky 13'.
Travis defended his love for the name, saying: "Rocky George played the guitar for Suicidal Tendencies. And 13 is just the greatest number of all time."
"And Rocky, [is] the greatest boxing movie of all time," he added.
Now, after a major slip from Kourtney's husband on the One Life One Chance podcast with Toby Morse, Travis confirmed the name of their baby boy. Here's what he said.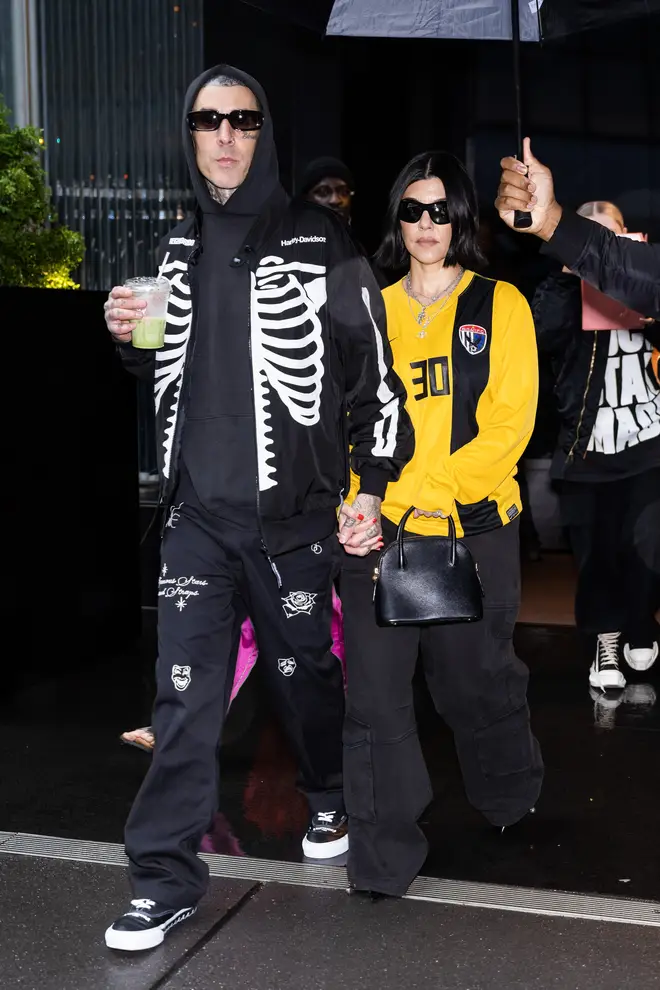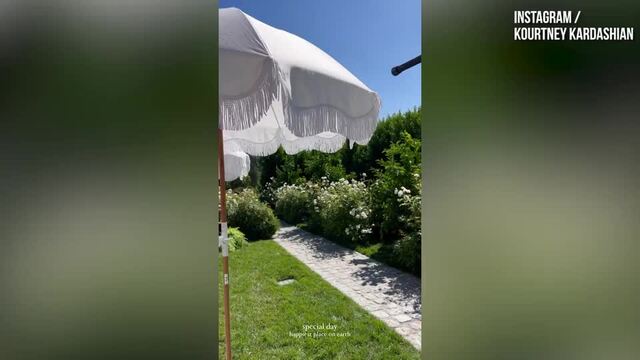 Kourtney Kardashian shows off baby shower
Kourtney Kardashian's husband Travis Barker reveals their baby name
Speaking on H2O vocalist Toby Morse's podcast One Life One Chance, Travis Barker revealed that he and Kourtney Kardashian's baby is called 'Rocky'.
According to Goss.ie, talking about Halloween plans Travis said: "There was a benefit in Hawaii that we were gonna do, but it's the week that Rocky's due."
Toby added: "Rocky Thirteen Barker," to which Travis confirmed: "Rocky Thirteen Barker!"
This also confirmed fans' assumption that the Kardashian-Baker baby would be a Halloween baby. And It was revelaed just days after Halloween that Kourtney had given birth.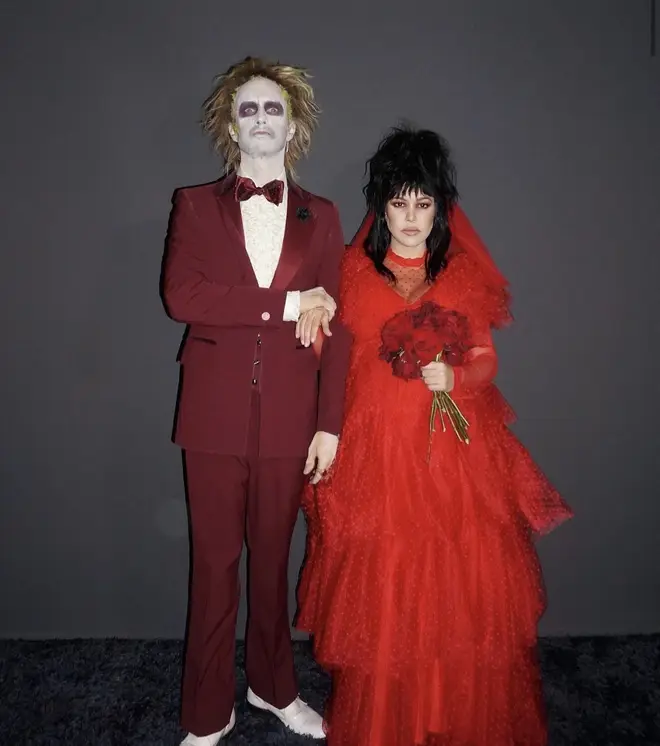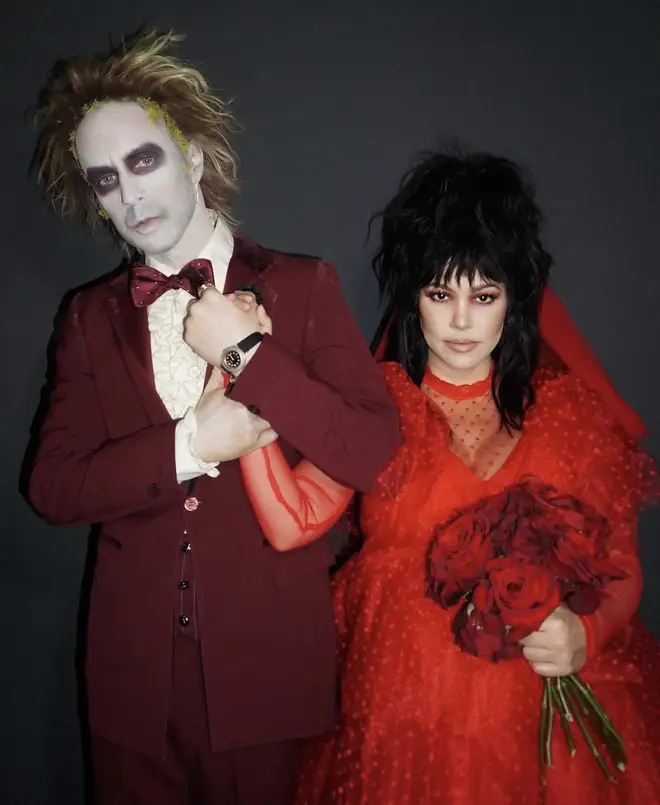 Like Travis mentioned in his interview for Complex, the name Rocky is also inspired by the iconic boxing movie. Joking to Toby he said: "He's gonna come out of my wife's vagina like doing front kicks and push-ups."
Kourtney is still rocking her glowing bump as she dressed up as her sister Kim Kardashian's Met Gala 2013 look over the Halloween weekend.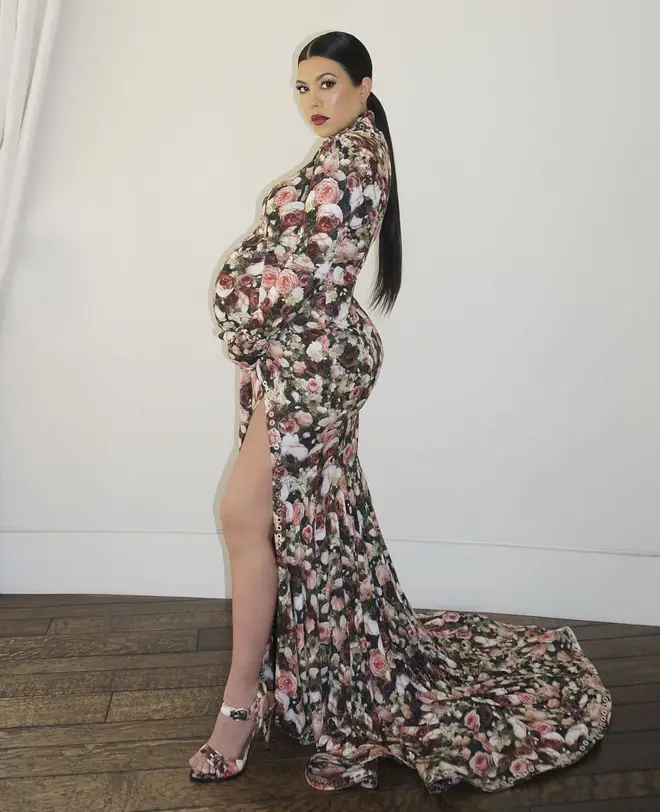 We cannot wait to meet baby Rocky Thirteen!
Listen live to Capital, and catch up on any shows you missed, on Global Player.