All The Main Character Moments In Harry Styles' 'Daylight' Music Video Including Big Birdrry
19 July 2023, 17:14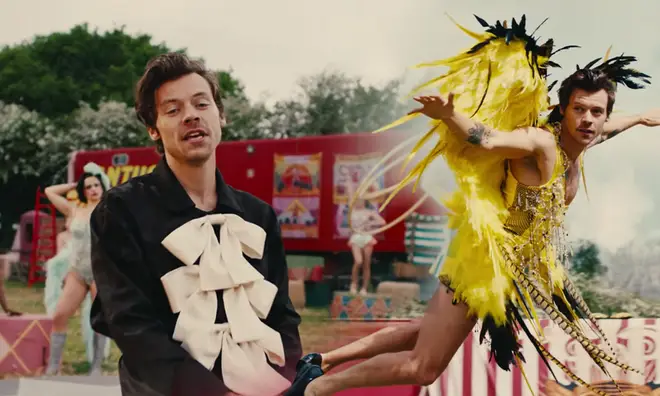 Harry Styles has finally released the music video for 'Daylight' and we have truly been treated!
Harry Styles is the master of surprises after treating fans to one of the most hotly-anticipated music videos from his third album 'Harry's House' so far - 'Daylight'!
Fans can hardly believe that Harry - or Birdrry as they like to call him (thanks to the big bird wings he wears) - is finally here after what feels like forever since we first saw photos of him filming for it.
Harry Styles Fuels Taylor Russell Dating Rumours After They Were Spotted Together In Vienna
People will probably remember the day the internet was sent wild in May last year after pictures went viral of Harry donning an iconic yellow playsuit accessorised with chains and some pretty huge feather wings - all whilst wire-flying!
And since then, big Birdrry was born - and many theories as to which music video it was for.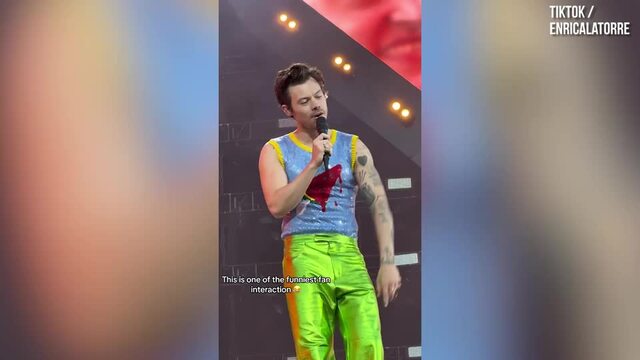 Harry Styles flustered by fan's risqué response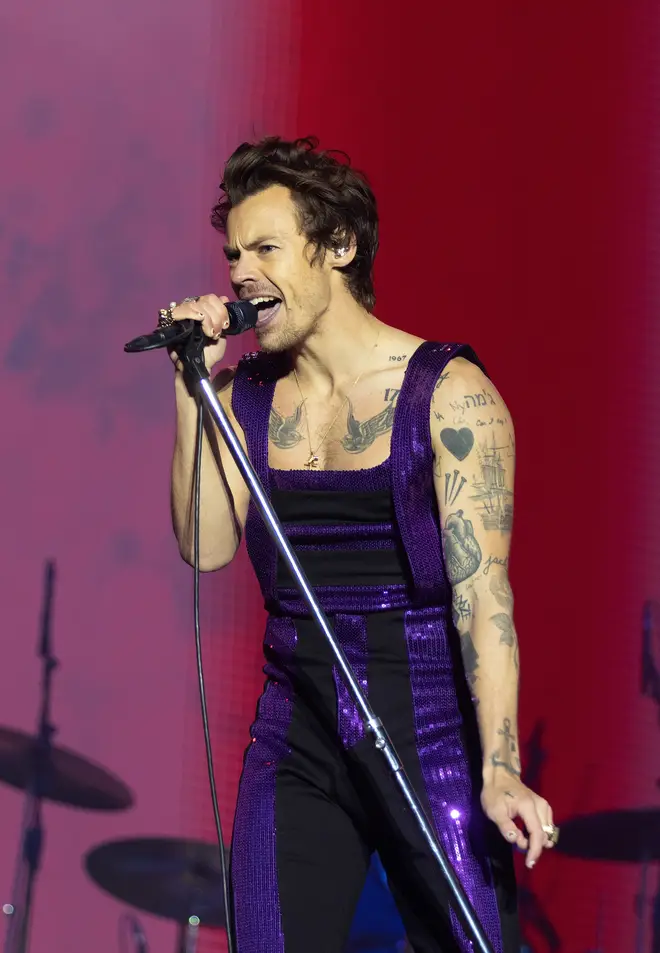 There was even some hope that it could be linked to the release of Niall Horan's third album 'The Show' due to the circus location - but sadly it wasn't.
Just a day after teasing a glimpse of the upcoming music video during a 'Love On Tour' show, Harry's 'Daylight' music video was confirmed to drop on July 19 - and it did not disappoint!
Here are some of fans' favourite moments so far: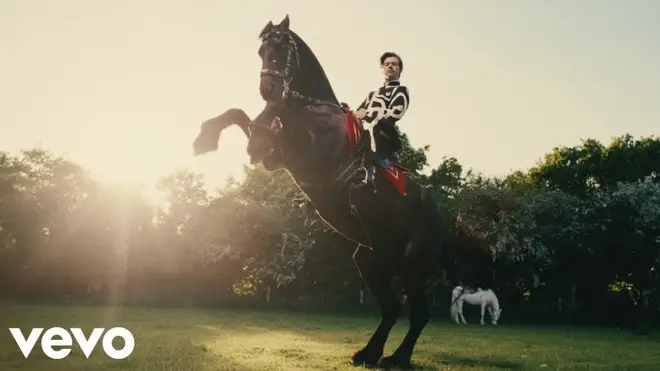 Big Birdrry
We can't not mention the biggest main character of all - Harry as big Birdrry as he flies over the circus location in the music video!
THE FACT THAT I WAS AT THE SHOW VIBING TO DAYLIGHT AND BIRDRRY FLASHED OUT OF NOWHERE I WENT STRAIGHT TO CHEWING GRASS Y'ALL 😭 https://t.co/f0v5hpMzdZ

— Faith. 🚀🌕 (@ihgdabc) July 18, 2023
Harry's outfits
Harry is the king of fashion ensembles and this time is no different as he had us in awe of his yellow playsuit which he paired with all the glitzy accessories.
He also donned a black silk jumpsuit with three cream bows at the front - reminding us who the fashion icon is!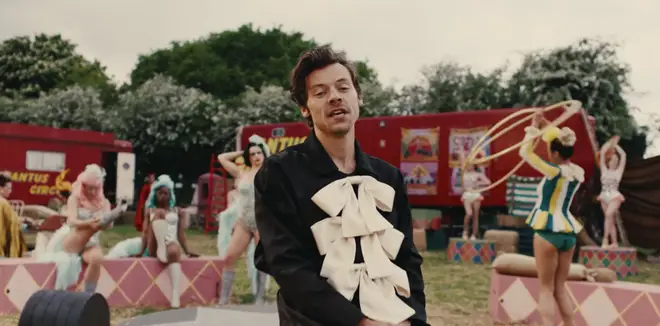 The song itself
The visuals are so main character but we can't forget about the actual song either. 'Daylight' is just the track to transport Birdrry around the filming locations!
Keep scrolling for the full lyrics to the track:
Harry Styles - Daylight (Official Video)
Harry Styles 'Daylight' lyrics
[Verse 1]
I'm on the roof
You're in your airplane seat
I was nose-bleedin'
Looking for life out there
Readin' your horoscope
You were just doing c****ne in my kitchen
You never listen
I hope you're missing me by now

[Pre-Chorus]
If I was a bluebird, I would fly to you
You'd be the spoon
Dip you in honey so I could be sticking to you

[Chorus]
Daylight, you got me cursing the daylight (Ooh)
Daylight, you got me cursing the daylight (Ooh)
Daylight, you got me calling at all times (Ooh)
Ain't gonna sleep till the daylight (Ooh)

[Verse 2]
Out of New York
I'm on the comedown speed
We're on bicycles
Saying, "There's life out therе"
You've got the antidote
I'll takе one to go, go, please
Get the picture, cut out my middle
You ain't got time for me right now

Dip you in honey so I could be sticking to you[Pre-Chorus]
If I was a bluebird, I would fly to you
You'd be the spoon
Dip you in honey so I could be sticking to you
(Ooh-ooh, ooh-ooh)

[Chorus]
Daylight, you got me calling at all times (Ooh)
Ain't gonna sleep till the daylight (Ooh)
Daylight, you got me cursing the daylight (Ooh)
Daylight, you got me cursing the daylight (Ooh)
Daylight, you got me calling at all times (Ooh)
Ain't gonna sleep till the daylight (Ooh)

[Outro]
If I was a bluebird, I would fly to you
You'd be the spoon
Niall Horan Reads Fanfiction About Himself... | Sonny Jay's Story Time | Capital
> Here Are All The Ways You Can Listen To Capital