Molly-Mae Hague's Due Date, Baby's Gender & All The Details
2 December 2022, 15:23
Molly-Mae Hague and Tommy Fury are preparing to welcome their first baby together, but when is their little one due?
Molly-Mae Hague is pregnant with her first baby with boyfriend Tommy Fury, three years after they met on Love Island.
The couple had the cutest announcement video to share the news and now fans can't wait to see Molly-Mae, who has 6.6 million Instagram followers and over 1 million YouTube subscribers, share more of her pregnancy journey.
The fashion influencer has been open about her battle with endometriosis too, which can often make it difficult to conceive, something she'll no doubt open up about on in the coming months.
Molly-Mae Hague And Tommy Fury Find Out If They're Having A Baby Boy Or Girl In Gender Reveal Video
Molly-Mae Hague Begs Parents To Stop Bringing Kids To Her Home For Photos And Autographs
As Molly-Mae adjusts to life as a mum-to-be, her loyal followers are eager to find out more of her pregnancy details, including her due date, the baby's sex and even the name. Here are the details we know so far…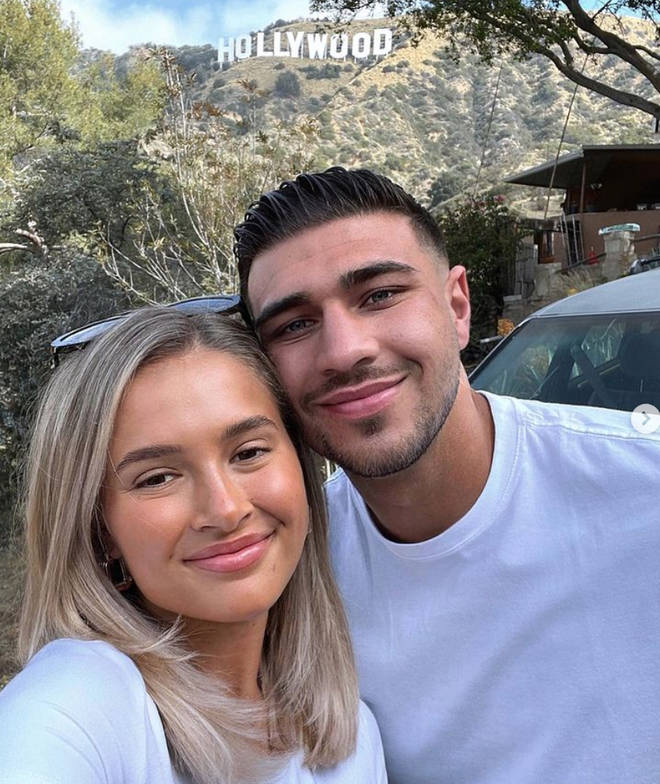 When is Molly-Mae's due date?
Molly-Mae could be due to give birth as soon as this month or January, given that she revealed she was past the five-month mark when she announced her pregnancy. On 2nd December she showed fans on Instagram Stories that she'd begun packing her hospital bag, meaning her due date must be around the corner!
Eagle-eyed fans noticed Molly started using the angel baby emoji in April, and has been including it in most of her Instagram posts since then, hinting this is when she fell pregnant.
Tommy also commented earlier shortly after their announcement that he 'should have proposed six months ago' after a fan asked during an Instagram Q&A: "When is Molly getting that ring... I think it's time."
He responded: "It was probably time about six months ago but it's coming very soon."
Given that autumn is Molly's favourite season, we wouldn't put an autumnal or a wintry proposal past him.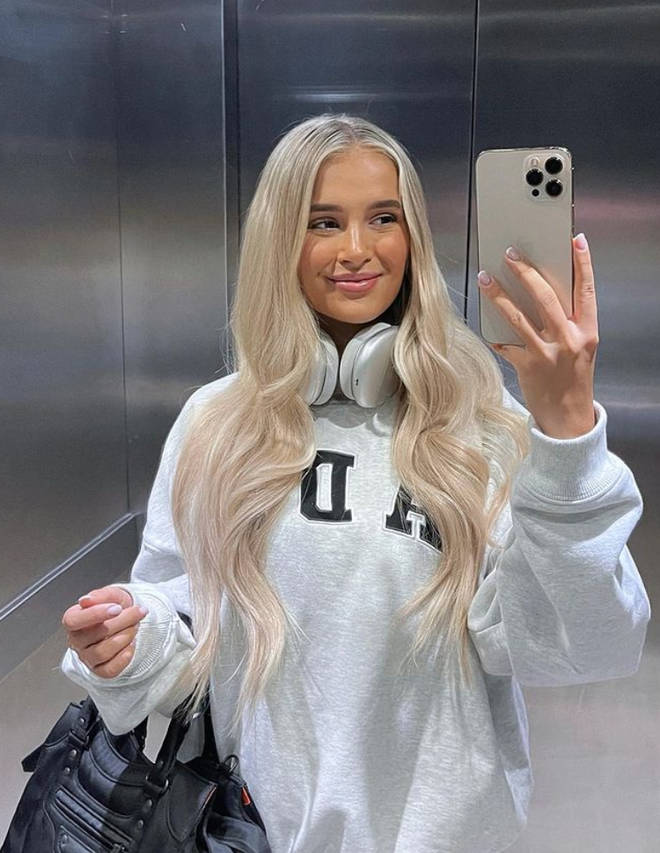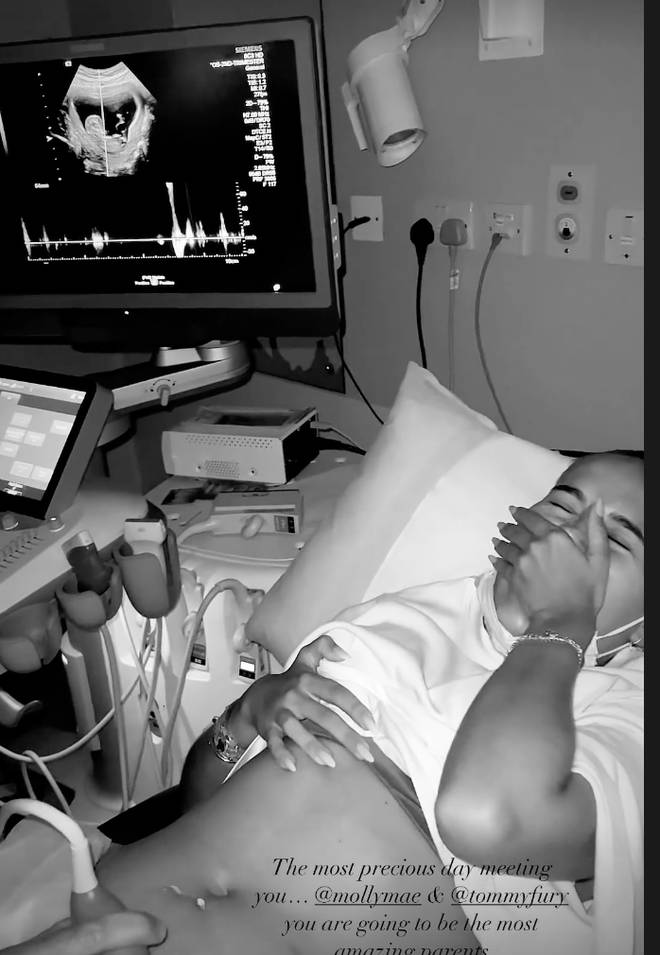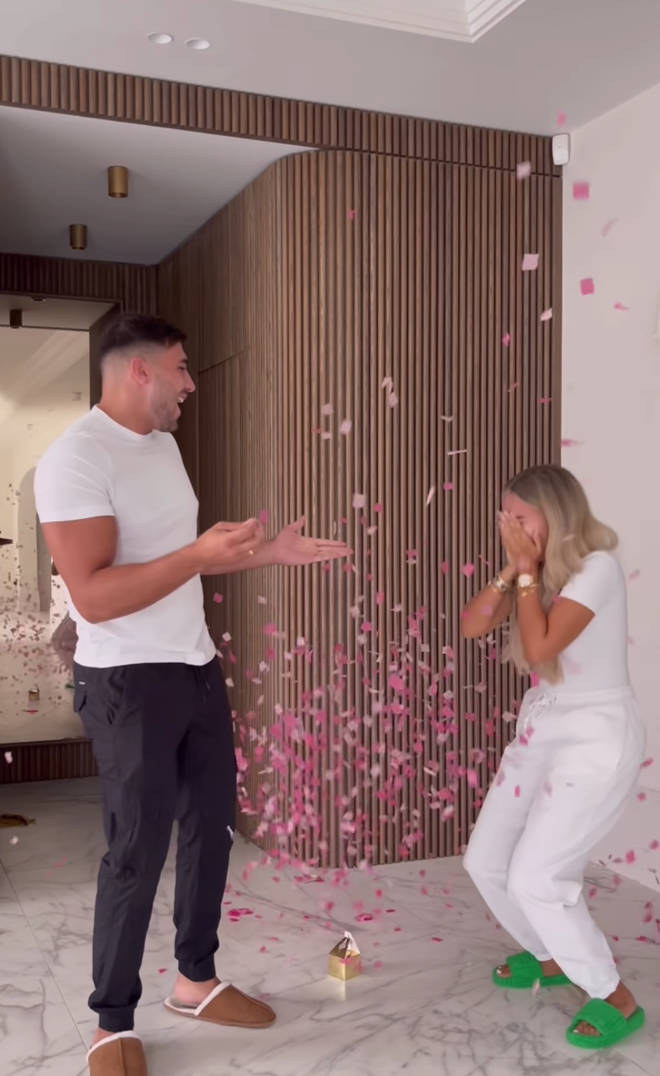 Is Molly-Mae having a boy or girl?
Molly and Tommy are expecting a baby girl! After teasing the baby's sex in a black-and-white video, she shared the video again a few days later, this time revealing the pink confetti which fell from the balloon labelled: "Boy or girl?"
In a video on her YouTube channel captioned 'The next chapter…', Molly revealed she and Tommy had found out the sex of their little one, but that they understandably wanted to keep it a secret for a little longer.
Fans had been trying to spot clues in Molly-Mae's Instagram photos ever since.
What is Molly-Mae's baby name?
Molly-Mae and Tommy already have their baby's name picked out, with the Instagram star revealing in a Q&A: "We had a boy and girl name picked out from basically the day we met. We are sticking with the name we've had planned all along."
In a YouTube vlog she confessed fans will either 'love or hate' the 'unique' name, explaining: "I've not seen any other girls with the name before, it's that different. I think you guys are going to either absolutely love it or hate it - but we love it.
"It's super unusual, super different, nobody will guess it because it's not really a name.
What has Molly-Mae said about her pregnancy?
Molly-Mae has been open about her pregnancy since announcing the news, revealing she cried five times a day in the early stages of her pregnancy and that her emotions were 'something I've never experienced before.'
She also admitted she was struggling mentally to adapt to the changes in her body.
The mum-to-be told her followers: "I am really, really struggling with my body at the minute. I knew that was going to be the thing that I struggle with the most out of this whole entire journey. Like, even if I was to be sick or to be poorly, or to have issues, I just knew that over everything, mentally, a struggle for me would be like, well, it would be a mental struggle but it's a physical thing that's happening that I mentally struggle with – just seeing the changes to my body."
> Here Are All The Ways You Can Listen To Capital