QUIZ: Which BTS Sub-Unit Do You Belong To?
26 August 2020, 13:57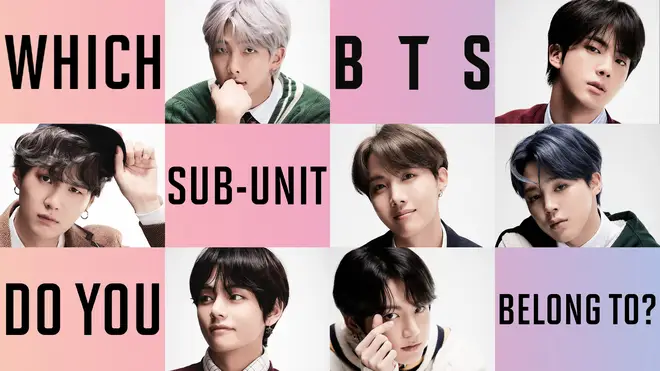 BTS's sub-units as iconic as the K-pop group itself and each have very different qualities and traits. We all know you're ARMY, but now it's time to find your place in the band.
BTS's sub-units are almost as infamous as the band itself, with the rap line geniuses, made up of RM, Suga and J-hope, dreamy vocal line, consisting of V, Jungkook and Jin, and Jimin and the insanely talented dance line, made up of J-Hope, Jungkook and Jimin.
BTS 'Dynamite' Breaks YouTube Record Becoming Most Viewed Video In 24 Hours
Each group have their own distinct personalities and character traits, be it the chaos and humour of the vocal line or the dreamy allure of the dance line- but which one are you?
Let's imagine you've found yourself the newest idol in the band (jealous), and you need to find yourself a place in a sub-unit- and fast!
Take this quiz to find out where you belong...
Whoever you get, let's just make this clear- you've literally been accepted into BTS, so you're life is pretty much better than everyone else's, so enjoy!
> Download Our App For All The Latest BTS News