Fans Are Convinced Taylor Swift Just Teased Her New 'TS7' Album With This Cryptic Clue
23 October 2018, 11:22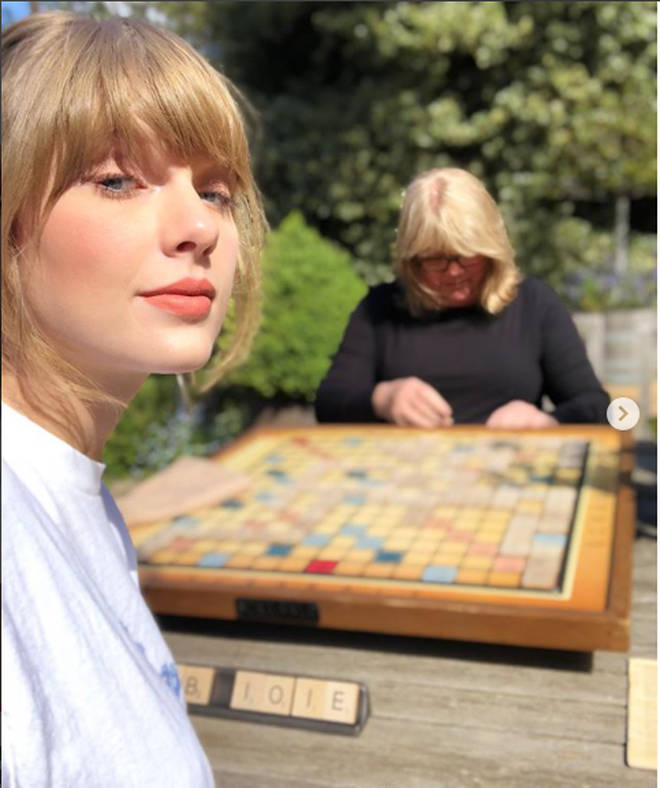 Taylor Swift is well known for hiding clues in plain sight, and fans think she's already teasing her next album.
Taylor Swift could be releasing her next album sooner rather than later if this fan theory is to be believed after fans spotted potential clues in her latest Instagram post.
Taylor Swift Breaks Her Political Silence For First Time In Years
At first glance, the photos TayTay posted of her playing Scrabble with her mum seem innocent enough…
…but one fan managed to work out that the total of all the points on the Scrabble tiles adds up to seven, and her next album will be her seventh album. See?!
uhm okay so B in scrabble is worth 3 pts. while I, O, I, E are all 1 pt. each so if you'll get the sum, it is equal to 7 and the caption says 'Let the games BEGIN.' oh mY GOD, WE ARE READY FOR IT!!! #TS7 pic.twitter.com/JEUVe6C6X4

— j (@cortezswift) October 21, 2018
Im weird but the caption taylor used in her pictures playing scrabble I know is from "Ready for it" but still could "let the games begin" could mean let the new era begin, the tease and all that comes with the new era? I mean she post a lot about 7 =will equals her TS7 pic.twitter.com/6t872f6RAC

— A the Vampire🦇!(aquarius) (@Taylor13daily) October 21, 2018
Taylor also captioned the picture with some lyrics from her 'Ready For It' from last album, "Let the games BEGIN", hinting that her new era of music could be about to start.
It wouldn't be the first time Taylor has left a trail of cryptic clues for her fans to decipher, and she loves to hide little messages that would only make sense to her fans in her photos, such as every screenshot of a song she is listening to being paused at 13 seconds, as 13 is her favourite number.
We are so here for new Taylor Swift music… we'll be keeping an eye on any more clues she might be dropping soon!
> Download Our free App For All The Latest Taylor Swift News!